Daljeet Kaur sheds 25 kg, Ready to file for Divorce: Flab to Fab
One of the most beautiful actresses of Indian television, who had a bad marriage with Shaleen Bhanot, opens up for a candid chat with SpotboyE.com yet again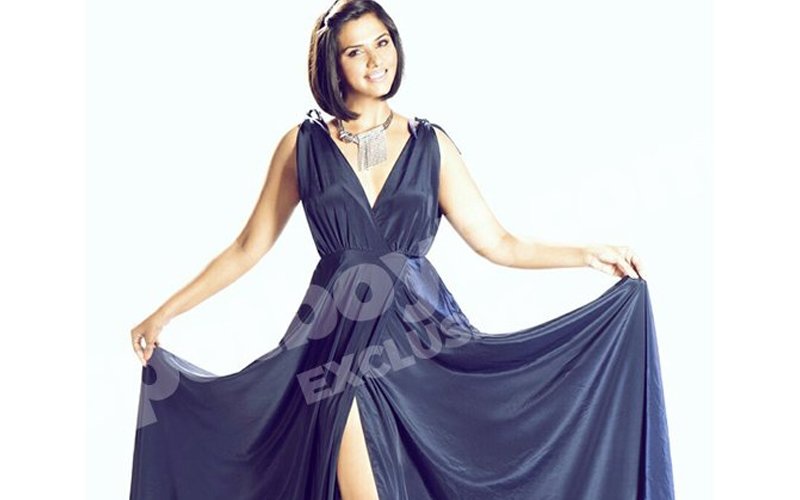 Rumours have been flying thick and fast that Daljeet Kaur and Shaleen Bhanot have been seen in the Family Court. Last time when we spoke to Daljeet, she spilled all the details about her messy marriage (
Daljeet Kaur: Today, I have to save money for my baby's milk, Sep 12, 2015
).
Excerpts from the conversation that transpired on our call with her last weekend:
Have you filed for a legal separation from Shaleen?
I am filing for divorce. I have initiated the proceedings and the matter will be in court very soon.
So, it's no going back to Shaleen. Did you ever have second thoughts?
No. It's in the best interests of Shaleen, our son and I that Shaleen and I part ways legally.
You parted with him on a very bitter note. Are you talking to him nowadays?
Yes, we are talking. We want to give the best to our child. So, we even met a couple of times recently to speak on a few matters. That's the best way to co-exist.
Has Shaleen started to give you financial aid now?
I don't want to disclose that at this point, and I hope you will understand.
This is her WhatsApp pic (above)
Is that picture on your WhatsApp a recent one?
Yes, I have lost 25 kg.

25? Send us your latest pictures, but first we would like to know how did the dramatic transformation happen?

I am watching my food. No roti and rice since the past 1 year. This has been accompanied by a strict exercise regime. I alternate between running and cardio. Everyone is telling me that I never looked so young ever. Everybody who hasn't met me since some time is surprised at my new avatar. I was quite chubby and broad. Wait for a month or two and you'll see me fitter than even now.
What triggered off the desire to lose so much weight?
I wanted to return to this industry with my head held high. It should not be a compromise for anybody to give me work.
You are even sounding young...
(Laughs). I feel young. I want to make my son proud. I don't want to look back and get/remain bogged down. I want to be happy. I don't see any reason why I shouldn't be happy. I want my son to grow up as a happy person.
Does a woman need a man to be happy?
I am not in that zone for now. t's' just that I am looking ahead towards acquiring everything that can satisfy every need of my child. I want a great career now. I was very nervous and apprehensive about my career ahead after parting ways with Shalin, but I have regained my confidence. I am setting my dreams.
I am meeting producers. I am thrilled that I am being considered for lead roles in romantic serials where I'll have to play young. I hope to pick up a nice show soon. I would even love to anchor.
Who'll look after your son when you report to shoot?
I can shoot 20 hours at a stretch without worrying, My parents stay with me. They are my greatest support. We were together till I got married, and now we are together again.
And yes, let me also tell you that I have changed my son's name from Shaarav to Jaydon.
Why?
His kundli alphabet is J, and Jaydon means 'God has heard'. There's so much positivity in that name.
Is it also because you wanted to remove the first two alphabets 'Sh' in Shaarav?
Probably.
Image Source: SpotboyE Team