Divyanka Tripathi On Bold Pictures, Babies, Romance, Injured Back & Nach Baliye 8
This is the first part of our interview with Indian television's current favourite, Divyanka Tripathi. Divyanka talks exclusively to SpotboyE.com about life with husband Vivek Dahiya, babies, back problems, Nach Baliye 8 and lots more...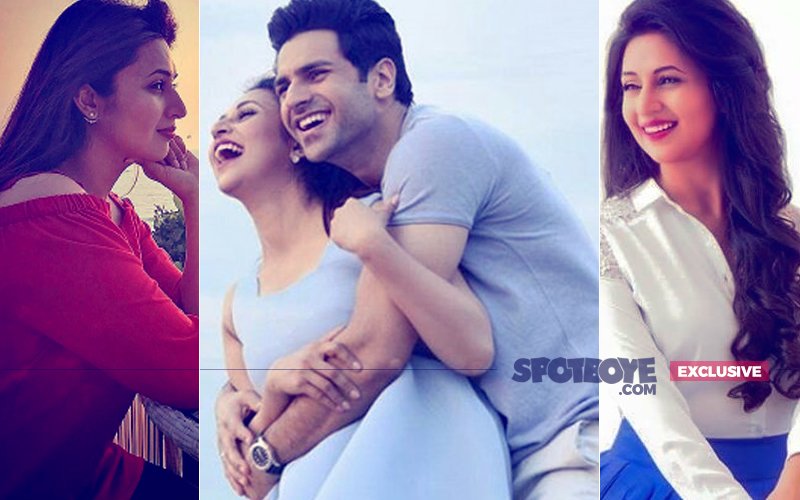 Dipika Kakar and Shoaib Ibrahim have been eliminated from Nach Baliye 8. The time is right to speak to the most popular face on TV- Divyanka Tripathi, who is also the hottest contender to clinch the title.
The topic veered from Nach Baliye 8 to several things. We bring you the first part of our chat with this TV star who is always a pleasure to speak to...
Who will win Nach Baliye Season 8? What are your chances?

It's tough now. Only 3 couples are left. It is difficult to say that who will win. All have their plus points. Kisiko score nahin milta toh unko votes achche mil rahe hain, kisiko votes achche nahi nilte lekin score achcha milta hai, kisika dono balanced hai. Abhi tak the show does not look biased. Let's see what happens.
Goes without saying that Vivek (Vivek Dahiya, husband) and I are working very hard and want to take the trophy home.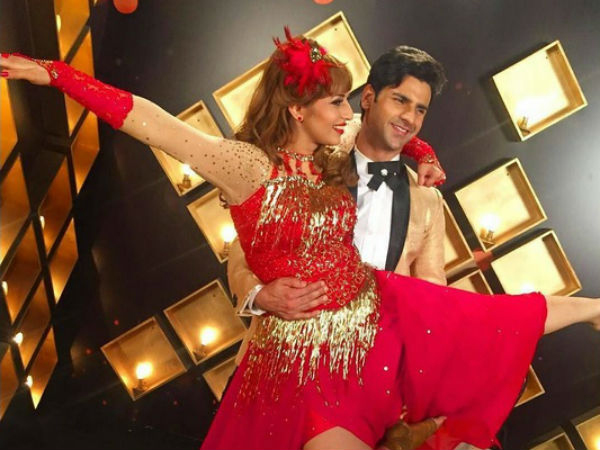 Divyanka Tripathi And Vivek Dahiya On Nach Baliye Season 8

Whom do you fear? Who is your closest competitor?

We don't fear anybody. We have our strengths. We have had a beautiful journey we are proud of our growth. I think that humko kisise khatra nahin hai.
Sanam-Abigail are good. Sanam being a choreographer can try many things and Abigail gets the push from him. Second, Dipika and Shoaib were consistent and nice (
They were eliminated yesterday
). Sanaya and Mohit play on their concepts.
As for Vivek and I, we have been a very balanced couple. We have given very good performances and we have a lot of connect with the audience. We have pulled off many variations- cabaret, psychotic act. I feel we should genuinely be there.
Everyone is trying for votes and we all want them. Fingers crossed.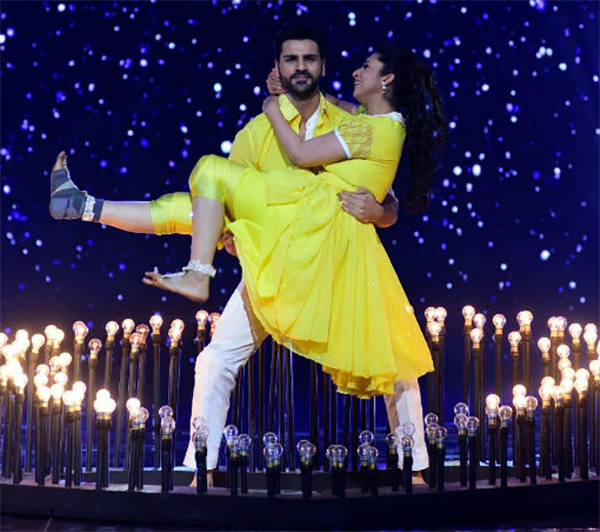 Divyanka Tripathi And Husband Vivek Dahiya Perform On Nach Baliye Season 8

Has your back injury healed? How do you manage to dance so aggressively despite a back problem?

It is embarrassing to talk about my back problem, but the fact is that I undergo physiotherapy sessions every day after the rehearsals. My physiotherapist has been out for the past two days and I am doing it on my own using her machines.
My body requires a lot of maintenance because it has been overworked for a very long period of time. I have had no rest for years. Many of my injuries cannot heal without a surgery. MRI had revealed a slip disc plus a ligament tear. I have been advised to undergo laparoscopy.
My left foot has a fracture and my right leg has a ligament tear, which I came to know only after I started dancing on Nach Baliye 8. The fracture has healed but wrongly. So, I have to be very careful.
My ligament tear is the worst and my ankle twists at the first opportunity. I cannot perform without an ankle support.
It is commendable that you have managed to put up such a grand show in the competition...

We are being intelligent. We choose steps which do not damage my injury further. We don't do spins on my right foot. We don't do steps which are hard on my back. If I have to do certain steps which my back will find tough to withstand, I do certain core exercises that week so that I can hold myself.
We are handling it pretty well. We have to live with it.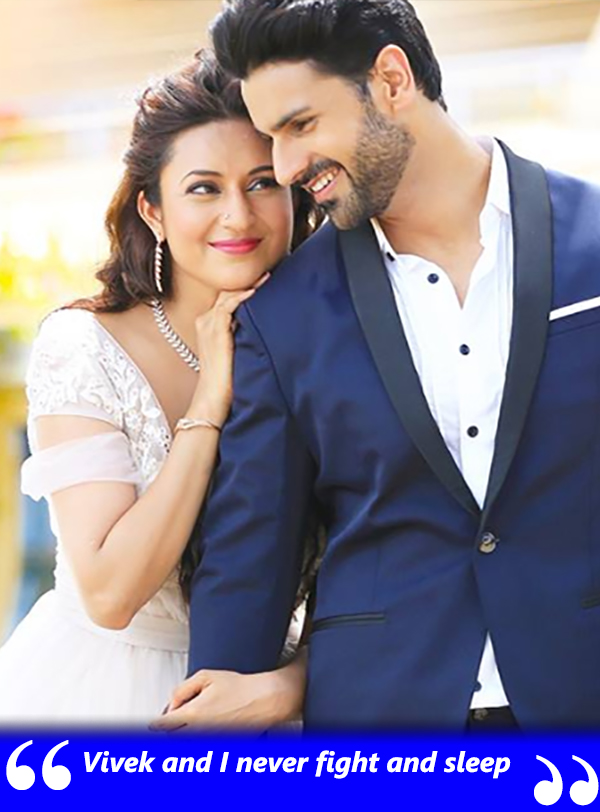 Divyanka Tripathi and Vivek Dahiya Share A Romantic Moment


Your show Yeh Hai Mohabbatein (YHM) took a leap, but you did not quit. In fact, you readily accepted playing mother-in-law but many other actresses in your place might have...
(Interrupts) They did not ask me for the leap, they didn't tell me that I was going to be a mother-in-law soon (laughs).
On a serious note, the writers of YHM write so well, the transition of my character has been very smooth, there is no bump on the road. Think of it, my character in YHM is doing just what was the need of the hour. The word 'aunty' does not suit me yet (laughs), but the reality of the script keeps me satiated.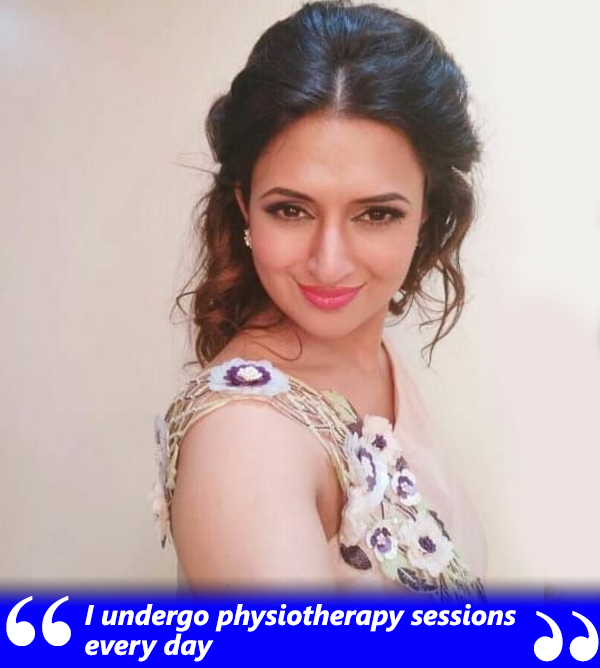 Divyanka Tripathi Takes A Selfie

Your YHM fans on social media keep demanding romantic scenes between Karan Patel and you. What's your take on this?

Whenever Ishita and Raman shoot together, there is a certain flow of energy which makes the shoot so natural. Even if it is a 2-3 page scene, trust me it finishes off in 10 minutes.
The fans of YHM are not diminishing, 4 years have passed by and the story has to go ahead. It can't keep hovering on our fights and romance. Life is also like that na? Every stage changes with the passing of time.
You have maximum followers on Instagram in the TV industry, a number which is higher than what many Bollywood actresses have. How do you deal with flak, criticism...?

I do get a lot of flak sometimes. I block the negativity. I am a very emotional person. I can't ignore and move on easily. I am very attached to my fans, some of them even share a lot of details about their life.
But at the end of the day, thoda strong karna padta hai apne aapko. I have learnt to accept a few things. If I sit back and think, I know they are not always wrong.
I know people idolise me and hence I carry a lot of responsibility on my shoulders.
But yeah, there is a certain amount of bashing which comes from the other end simply because those people do not like you. You have to learn to live with it.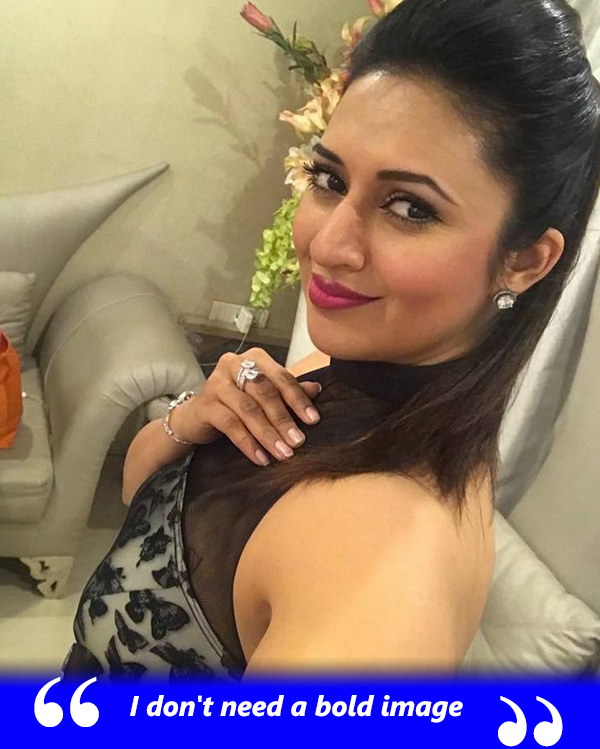 Divyanka Tripathi In A Glamorous Avatar

The current trend is of TV actresses posting bold pictures on their social accounts, but you still haven't. Comment.
I don't feel the need to put up bold pictures.
I think it's a good way to brand yourself, it's a branding gimmick. Every product sells differently and I am a different kind of product in the market. I don't think that I need that kind of image. I cater to a different kind of audience and I am very happy in that space.
If there is a need of such scene, I may or may not do it. But I will not publicise myself in that regard as I don't always want to be in that zone.
I am playing pretty well in portraying my public image and I don't want to be someone else. It's very important to be yourself and remain in your comfort zone. Don't deceive your own self.
YHM producer Ekta Kapoor has come up with good content on ALTBalaji. Any offers of any web series from her?

As of now, I am tied up with YHM. But in the future if there is an apt script for me from them, why not? We might work together in future. I would love to work for ALTBalaji.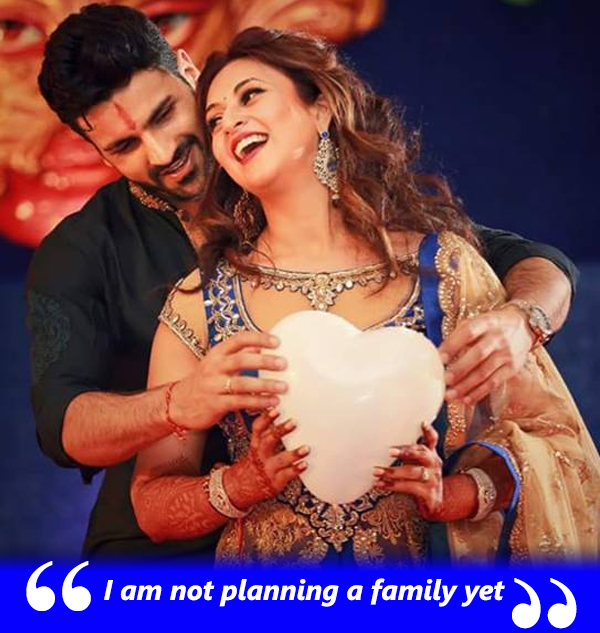 Vivek And Divyanka During Their Wedding Celebrations

Babies?

Not planning a family. Not now for sure. I don't have time. Nurturing and taking care of a baby is a very important job, much more important than a Prime Minister and a President's work. If I do it, I would like to give 100 per cent to my baby. Let's see how it goes.

Your most romantic trip?

Not our honeymoon (laughs), as were running around a lot and trying to see too many places. It seemed like a marathon.
Our trip to Udaipur in the recent past turned out to be the most romantic. We stayed at The Leela. Actually we had gone to see an Ayurved doctor but the weather was so nice that it turned out to be the most romantic holiday; Vivek listened to his favourite music and I caught up on reading. We spend a lot of quality time together.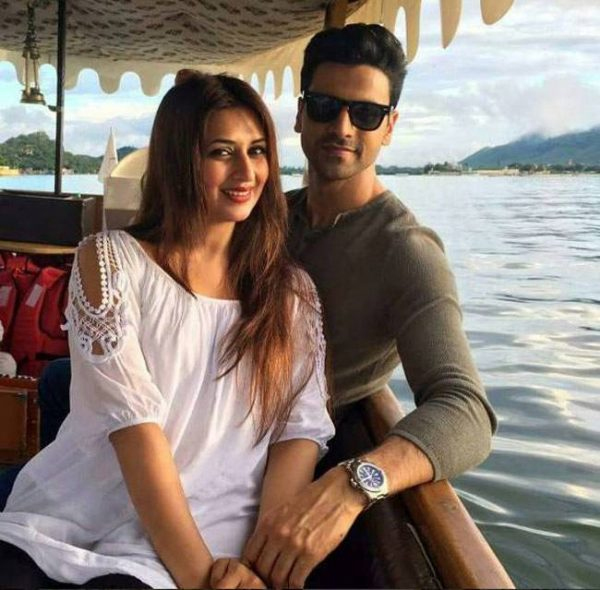 Divyanka Tripathi And Vivek Dahiya In Udaipur

If and when you and Vivek have a tiff, who makes up first?

Whosoever is less angry on that day.
Actually, we had decided before marriage that whenever we differ, we will talk it out and resolve matters- we will never leave things unsaid. And this was simply because we wanted our marriage to stay in place for the lifetime.
Toh kabhi woh jhukte hain, kabhi main jhukti hoon. But we never fight and sleep.
Image Source: facebook/DivyankaTripathiOfficialPage/weddingstory & instagram/
divyankatripathidahiya/officialvivekdahiya