Dr Hathi Remained Overweight To Get Work, May Have Been Alive If... Doctor Reveals Chilling Details!
Kavi Kumar Azaad's friends, relatives and fans. Hear it from the medico Dr. Muffi Lakdawala himself how Kavi ignored the health warnings and plunged himself into a dangerous zone...
A few hours back, we brought you the story of Dr Hathi of Taarak Mehta Ka Ooltah Chashmah being 265 kg and almost dying before a bariatric surgery by Dr Muffi Lakdawala saved him, about 8 years ago.

Here is another shocking story in continuation to the previous one. It will shake you up to know that what actors have to undergo to keep their kitchen fire burning.

Doctor, I am sorry I am bothering you...
Not at all. I am in Italy for a holiday. How are you? Shoot.

I am fine, doctor. You must have read about Kavi Kumar Azaad's death...
Yes, I learnt that he is no more. It is very sad.

You had operated on him, sometime back...
Yes, about 8 years ago. He was a very sweet chap.

So what was his visit about? I mean, what was his complaint?
He was extremely obese.

Actually, he was brought to me almost dead. He had collapsed on the sets, but before collapsing he had told the people around him, 'Take me to Dr Muffi'.

Aisa tha that he had come to me a couple of times before that. I had advised him bariatric surgery, but he never returned to get it done.

How much did he weigh then?
265 kg.

What!
Yes, 265 kg. And obviously with that weight, you cannot go on. I had to put him on ventilator for 10 days. I couldn't take him off the ventilator because he was so big that he couldn't breathe properly. After few days, he was fine and had reduced to 140 kg. He went back on the sets and resumed his normal life (pauses).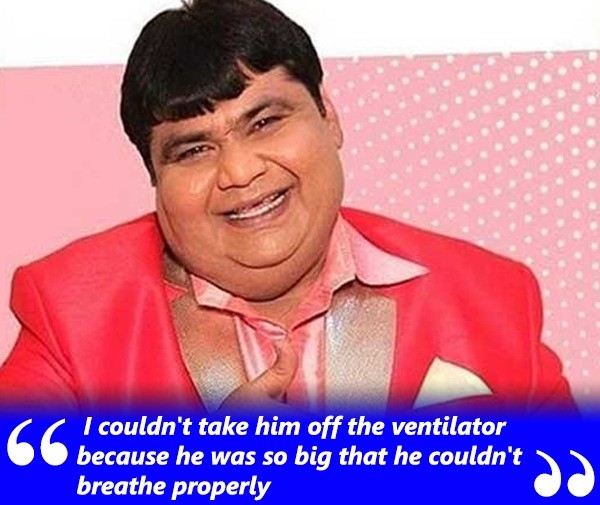 Please continue...
I had advised him a second surgery, which would have brought him down to about 90 kg. Thereafter, he would have had no obesity, sirf weight ko maintain karna padhta.

His bad or brother used to accompany him. I had explained to them also. But kuch faida nahin hua, Kavi just did not agree.

Why was he running away from the second surgery?
He said, "I have to remain fat, so that I continue to look fat on screen. He said he won't get work if he becomes thin".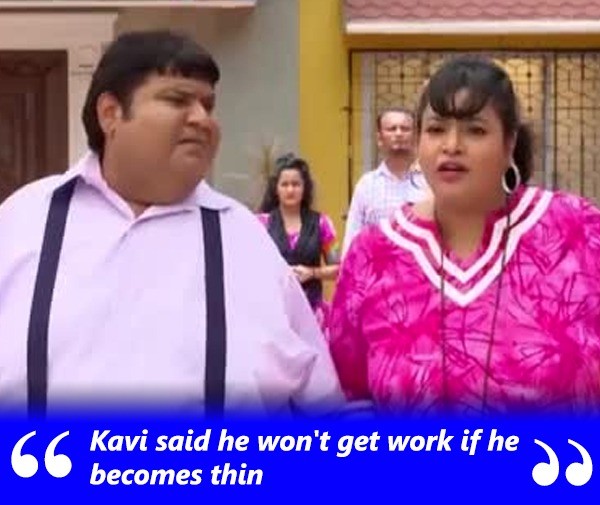 Gosh! Why?
Dunno. That's what he told me.

And then?
I yet insisted for the second surgery and told him that he can use padding on his body when he faces the camera. I told him that otherwise he was risking his life.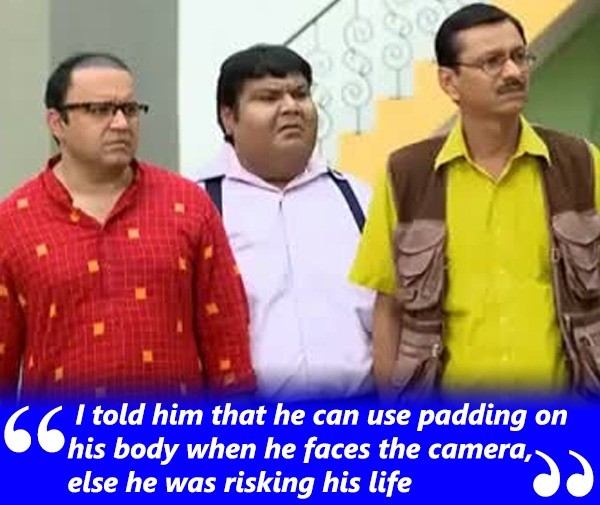 Good suggestion...
But he didn't listen. He said: "How will I pad up my face? If I reduce, I will lose weight on face too. And then, I won't get work." In fact, I met him beech mein once and realised that he put on 20 kg back. I think he had become 160 kg. Again I warned him, but his argument was the same despite telling him that "the last thing I want to hear is that you have again gone down that way." After that, we lost contact.

Was he scared of losing the show Taarak Mehta Ka Ooltah Chashmah show? Or, was it work in general?
That I don't know. He just told me that he won't get work if he does not remain fat. He said he was not handsome to get a role. He added that he will have to remain fat to earn his livelihood.

I even called him a couple of times. He used to pick up my call and only say, "Aaunga, aaunga." After that, we lost contact.

Terrible...
Yes.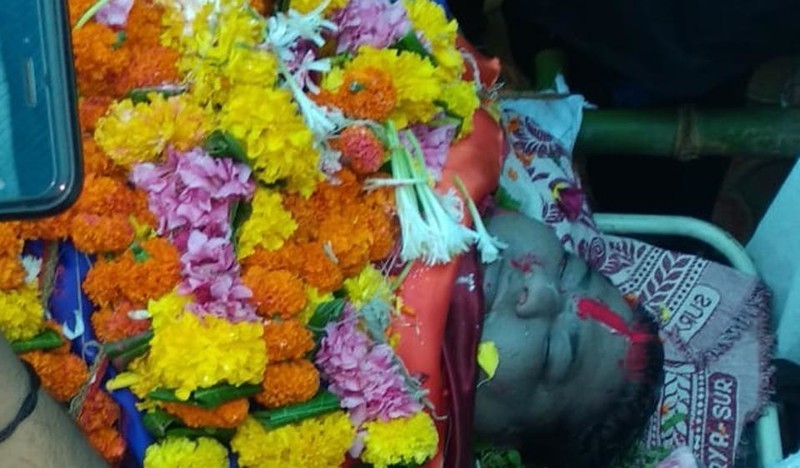 Also, he must be very fond of eating, I am guessing...
Must be. At least, his problem was definitely not genetic.

I felt very bad because as doctors, we develop a certain attachment with every patient, especially considering the way we had saved his life.

You think he would have been alive if he had undergone the second surgery?
That I don't know. As doctors, we can only believe that 'yes, it might have happened'.


Image Source:- dailyhunt