Ek Duje Ke Vaaste 2 Actress Vidhi Pandya: 'I Didn't Want To Be An Actor, Just Wanted To Come On TV Once'- EXCLUSIVE
TV actress Vidhi Pandya talks to us about her journey in the industry and how she never thought she would become an actor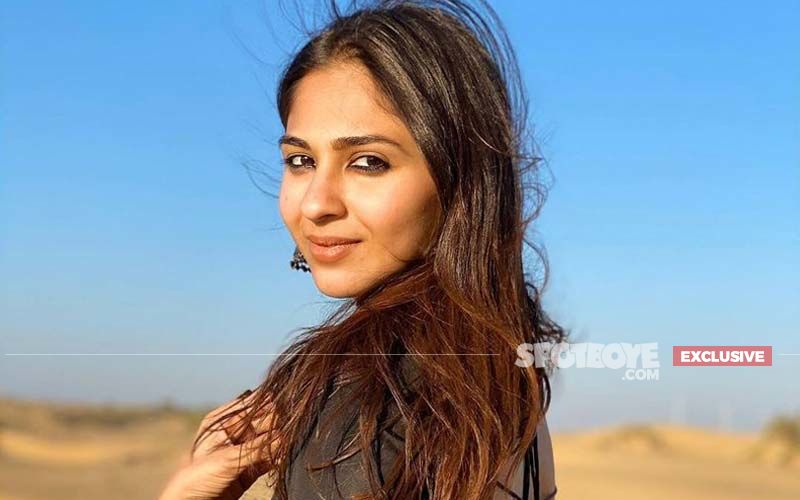 TV actress Vidhi Pandya, who we saw playing the popular character of Imli in show Udaan, is back with her role of Suman in series Ek Duje Ke Vaaste 2. In a candid chat with SpotboyE.com, Vidhi revealed what made her choose the profession of an actor and how she sees her journey so far.
Excerpts from the conversation:
What are the landmarks of your journey till now?
I think my very first break Tum Aise HI Rehna was a blessing. I feel fortunate enough to be a part of so many shows like Udaan till now and filled with gratitude to be part of Ek Duje Ke Vaaste 2 now.
Did you always want to become an actor?
Not really, I just wanted to come on TV, to see how it feels to be on screen. But when I started it, I realised where I want to be and this is what I want to do.
How did this acting journey begin for you?
A friend of mine worked in shows like CID, Crime Patrol, so the interest began from there. I went to tell my family that I even want to become an actor. I got my portfolio made and then started giving auditions and then finally I got a chance to play a cameo in the show called Khelti Hai Zindagi Aankh Micholi. Life has its own way of doing things. I'm just blessed to be where I'm today.
Has there been any situation where you thought that you have to go back to your hometown?
Like I said previously, God has been very kind to me. I'm a Mumbaikar and I'm blessed with a wonderful family, who have always been there for me.
Which character do you relate the most with?
I think Suman from Ek Duje Ke Vaaste 2, she is someone I relate to. She is simply a girl next door with ethics and dreams in her pockets, love in her heart, who is ready to conquer everything for her family, love and herself!
What advice would you like to give to people who want to become actors?
Do not give up. Just hang in there..
People in the industry say that luck makes all the difference in any actors' career. What is your take on this?
It does, I absolutely believe in it, but you have to keep on working hard till god looks at you and blesses you. I sat home for 1.5yrs after Udann, so destiny played a huge and the most important part. Just value your good times and work you're blessed with. So, yes destiny plays an important part but your hard work supports it too.
What are your strengths as an actor?
My honesty and purity towards my job. I think I'm good with emotional scenes.
What kind of role do you want to do in the future? Is there any dream role, if yes why is it your dream role?
There isn't any dream role honestly. I want to work and do roles I haven't done before and explore every kind of emotion, invent a path and pave my own way with each role.
Image source: Instagram/vidhiipandya