Hina Khan: Fans have threatened to kill themselves if I quit Yeh Rishta Kya Kehlata Hai
But she is done with Yeh Rishta Kya Kehlata Hai for sure. In a candid chat with SpotboyE.com, Hina seems in no mood to consider the piossibility of a return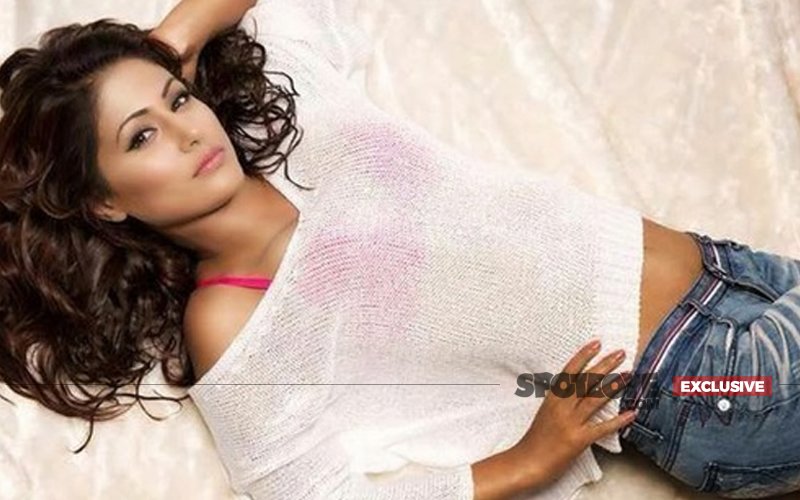 Why are you leaving Yeh Rishta Kya Kehlata Hai? Were you thinking about this since a long time?
It was taking a toll on my health; of late, I was down with dengue and kidney stones. I want a break for 2-3 months, the producer (Kut Productions, Rajan Shahi) and the channel (Star Plus) suggested that I go on a sabbatical and then come back--- lekin ab nahi, bahut monotonous ho gays tha. They had shown me in every character and shade, Akshara's journey was over.

So yeah, I am still shooting for it- a few scenes which will later be shown in flashback mode. But I am not coming back to Yeh Rishta Kya Kehlata Hai for sure.

I would like to return and do something different and fresh.

Haven't you quit because the focus shifted on your daughter in the show?
Not at all. There have been stories floating in this regard, but if there was any truth to them, I would have quit long back. Even when I finally put in my papers, I debated for a long time.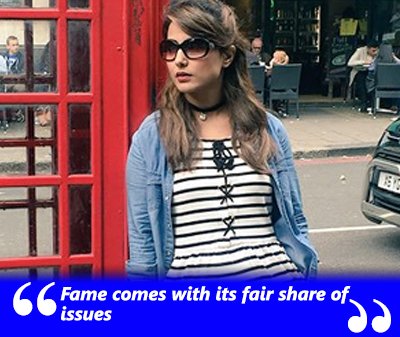 Image Source: twitter/eyehinakhan

Where do you go from here?
I'm open to comedy, I'm open to all the genres, I really want to try something new.

The TRPs of Yeh Rishta Kya Kehlata Hai may go down with your exit...
I don't know want to say on that. It's up to the viewers what they want to watch. It would be their call.

What is the feedback you've got from your fans over your decision?
Some of them have threatened to kill themselves. One of them even sent me a video with this threat. In fact, I'm planning to post a video on Facebook requesting them not to any such stupid thing. It's scary (pauses).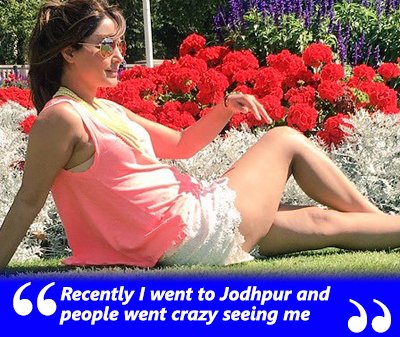 Image Source: twitter/eyehinakhan

Go on...
Naa chahte hue bhi you tend to think that you're responsible for all this, jabki actually aa nahin hai. I know that I have a 8-year association with them as I have been the longest running lead actress, but surely nobody should kill him/herself.

There was a time when Tulsi, Parvati, Prerna, Sujal, Kashish were household names. You are one of the few in today's times who is known as her TV name of Akshara...
Yeah, but recently I went to a party and let me tell you that all the people there were okay with the fact that I was quiiting the show. Everyone's like, haan haan accha kiya chhod diya, abhi 8 saal ho gaye, kitna karogi, kuch naya karo, you're a good actor, this and that... you know how people say a lot of things and no one understands the kind of association my fans have with me. You need to go through a long phase like me - I broke Tulsi's record of being the lead on a show for the longest time- and none of the actors in the current scenario on TV, have reached the stage where I have. So, you see, fame comes with its fair share of issues.

Have people stopped you on the roads and requested that you should stay on?
Don't even ask. Kahan kahan nahi hua! Recently I went to Jodhpur and people went crazy seeing me. All of them just didn't want me to move on.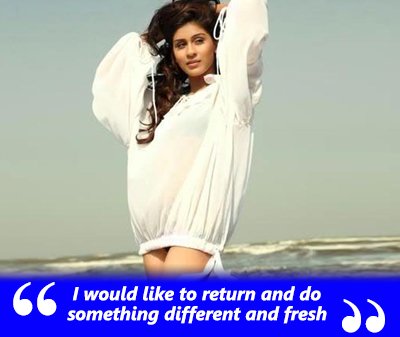 Image Source: twitter/eyehinakhan

Did you consult your family before quitting?
They did not force me to do the show either. I take my decisions; I'm a grown up girl, but yes one does talk to his/her family about most things and I did it too.

It was a brave decision, TV actors are paid so handsomely...
I don't want to comment on our payments but yeah big money is involved. However, for me, it's the work satisfaction which comes first. I had stopped getting work satisfaction from Yeh Rishta Kya Kehlata Hai, which is why I quit.

Marriage on mind?
Not in the near future, but yeah maybe after 3 years.


Thumbnail Image Source: : twitter/eyehinakhan