Indian Idol 12 Host Aditya Narayan Turns 34: Singer Recalls His 4th Birthday When He Downed Music Composer Laxmikant's Champagne Glass Accidentally!
Aditya Narayan turns 34 today. The Indian Idol 12 host speaks to us about his special day and also memories related to it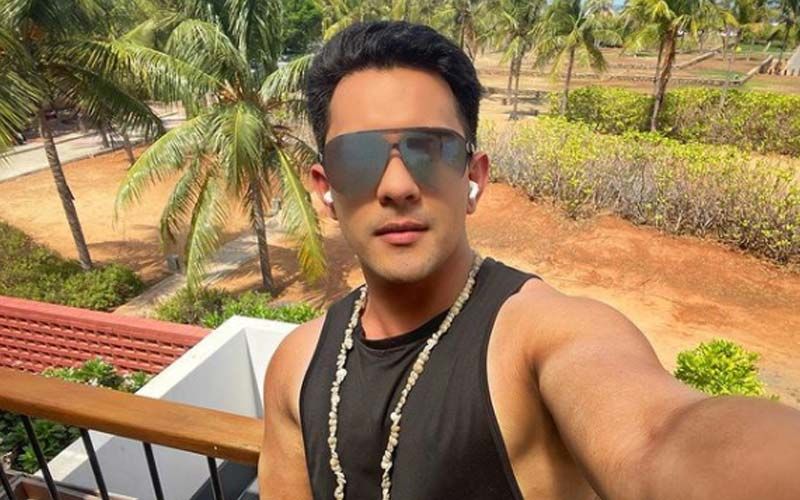 How did you bring in your birthday?
I brought in this birthday by going to bed at 10 pm and waking up at 6.30 am. Thankfully my wife was awake to wish me. I am now at Film City shooting today and tomorrow for the finale of Indian Idol. The good part of this birthday is that I am shooting with Papa (Udit Narayan), so we will get to cut a cake together. Then in the evening I will cut another cake with my mother and wife. Chota sa celebration hai, Sir. Abhi Covid ke time mein jitna chota ho utna achcha.
Okay Aditya you earliest birthday memories?
Well, my first three birthdays, I only know about them from what my parents told me. But I remember my fourth birthday. It was the first time that my parents could afford to throw a party for my birthday. At the Sun 'n' Sand hotel in Juhu. The entire music fraternity in Bollywood was invited.
What do you remember about the party?
I vividly remember I took the mike away from the MC and began singing on stage, I kept singing nonstop for 3-4 hours (laughs) Everyone who came to the party knew I was a chip off the block, that I loved to sing. I remember whichever composer entered the party—Bappida, Laxmikant,Kayanji , Anand-Milind..I sang his composition.
At 4 you could identify and sing every composer's creation???!!!
Yes, can you believe it! I also remember that while the cake-cutting was going on, Laxmikantji told me to hold his champagne glass for a second. I emptied the glass by the time he turned back to me (laughs). I don't know if you can write this. 4-year-old boy drinking champagne.
Shocking…You bet I will!
Ha ha . Then I remember during the party I couldn't find the head of my He-man toy. I cried for five minutes until it was found.
What has your wife gifted you?
My wife has given me the best gift of my life: herself.
Better than He-man?

Anyday! Usually I get very kadak gifts on my birthday. Everyone loves me and gives me expensive gifts. You see, though I earn well I don't spend any money on myself. I shop for myself one every three years. So, everyone around me takes pity on my lack of luxuries and gifts me something special. They know what I need. My earpods are cracked for some time now. So, my wife has gifted me earphones. My friends are gifting me an I-pad stand which I need for two years. Kisi terah sa kaam chala raha hoon. Ghar ke kharche badh gaye hain. Yeh sab bahot mehngi cheezein hain, Sir. Mera mann nahin manta hai khud pe kharcha karne ka. So, everyone knows what to gift me.
What is the most special gift you've received in your life?
Every gift is special because they're given by loved ones. In this big world I've my own small world. I truly value my loved ones, family and friends. Specially their gifts. Jokes apart I'm lucky to have them in my life. I cherish every moment that I spend with my loved ones on my birthday.
What is your birthday wish?
For this stupid Covid to disappear and never come back. I think everyone wishes the same. What else? I am very lucky to be born as me. I've this insatiable zeal for life. And I love that about myself. I hope that zeal remains. I can't believe I'm 34 today. I feel like a teenager. I hope to continue to feel like a teenager all my life. I also hope I never forget the humble place that my parents came from. Baqi sab mehnat mehnat kar ke haath-pair chalake mil jata hai.
Your message to your fans?
Covid has taught us to appreciate what we have. We need very little to be happy. We must take that thought forward. What matters is your loved ones and the time shared with them. A laugh shared with your partner is worth more than a thousand parties and social outings.It's the little joys that matter. What I wish for is that all my fans find happiness within themselves. It took me years to realize that happiness is not what you receive from the outside. It comes from within. You don't need an impetus to be happy. You can be happy if you choose to be.
That's quite a lot of wisdom from someone your age?
34 is no child's play, Sir. Ever since I decided to be happy, I see very positive changes in my life. I face the challenges in my life with a smile and I don't need worldly pleasures to be happy. If I receive a gift from God or my loved ones I feel immense gratitude. Find that happiness within yourself. And please continue to love me the way you have.
Image source: Instagram/adityanarayanofficial