Kashmera Shah: I Failed To Have A Baby 14 Times And Then...
Kashmera Shah does not have a minute to spare. Yet she takes time off from her hectic chores to talk about her secret marriage, difficult pregnancy, motherhood and lots more to SpotboyE.com. Read her candid chat and SEE THE VIDEO AS WELL.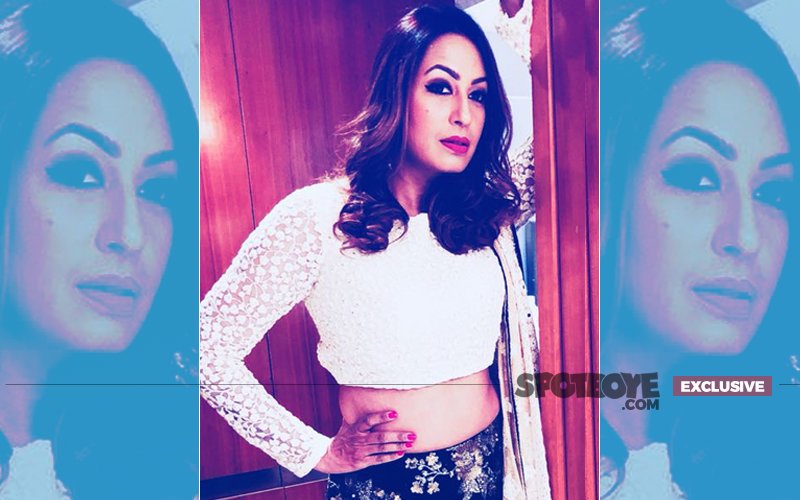 Blessed with twins...
Earlier I was mothering only Krushna, and I used to beat the s*** out of him. Just kidding. On a serious note, let me tell you honestly that I feel on top of the world.



And until a few years back, nobody knew that Krushna and you were already man and wife...
Yes, and through this interview I am going to change the Internet. I was not married in 2013, but in 2012. It was just that Krushna had told his Dad once hadbadahat mein 2013, and it spread like wildfire. We married in Las Vegas with just few friends in attendance. My close friend Pooja Batra was also there. But we kept very quiet about it. People warmed up to me rather late, else we wouldn't have hidden it.

Krushna's family had issues?
Well, family and friends both. They said I was older than him. Next, they said, I was darker than him. And then I shot back, I am sexier than him!

In hindsight, it was good na? Sasti shaadi kar le, and instead invested in flat rent and purchase.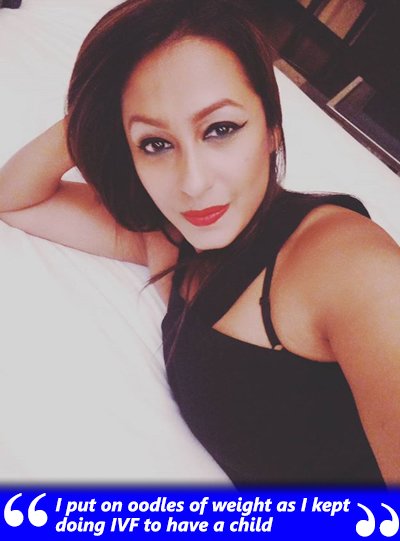 You didn't want a baby immediately?
Didn't think of one, frankly speaking. But how could we have it anyway till 2014 since we hadn't broken the news about our marriage.

Finally, when we told Krushna's Dad in 2014, he said he wanted a grandchild immediately.

But did you want to be a mother then?
Hmmm.... yes. I was getting older, and felt that he was right.

And then?
I wasn't conceiving naturally and we decided to adopt the IVF technique. I failed 14 times with IVF.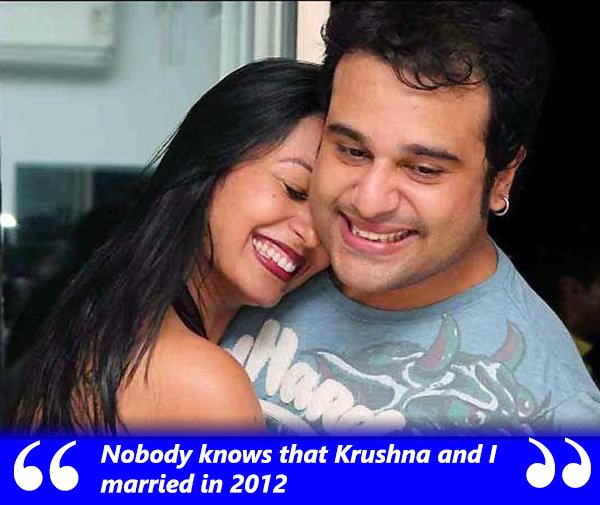 Why?
It beat me because Krushna has always had a healthy lifestyle, I don't smoke/drink

My doctor said that I was getting older, plus alongside I had issues like erratic schedules.

Anyway, the tough journey began and I broke down for the first 6-7 times. Finally I decided that I will continue with IVF relentlessly until I have a baby of my own in my arms. I went on different types of medication too, which in turn made me gain a lot of weight.

One day, my doctor told me to consider surrogacy, but at the same time, he informed me that I need to decide quickly as surrogacy might get banned in India. Krushna was quite confused if we should adopt or go for surrogacy.

A few days later, Salman Khan too suggested surrogacy.

How did he broach the subject?
He asked us that how long we have been together. I told him: 10 years. He asked if we hadn't thought of having a child. He said if you are keen to have one, go for adoption or surrogacy.

Krushna's cousin Vinay too had opted for surrogacy. I said: Let's try it once. And hurrah, it worked immediately.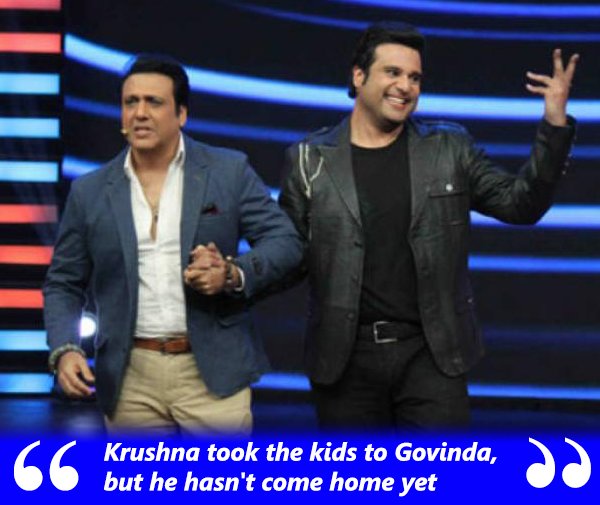 Interesting...
We started believing in God. Someone is definitely up there.

Our babies were in the hospital for the first 6 weeks, and we were very tense. After they came home, for the first few days, Krushna and I used to wake up in the middle of night and check if they are breathing.

Did you meet the lady who carried your two sons in her womb?
No, but I saw her.

Is it true that you now want to adopt a baby girl?
Not immediately, but who knows at a later stage we might. I had wanted a girl as I feel girl children are not cared for, in our country.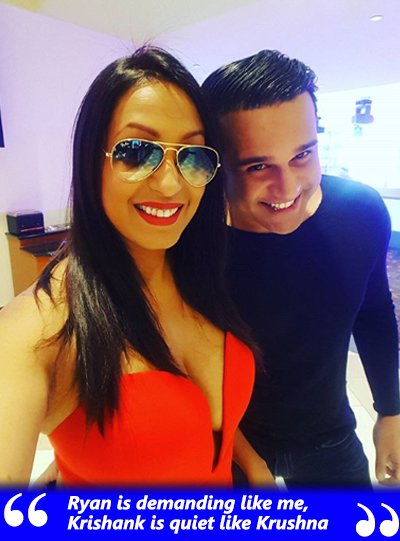 Let's hear about your sons...
One is Ryan, the other Krishank. Ryan is demanding like me, Krishank is the quiet one like Krushna.

Ryan means Sultan. We call him Sultan at home. Krishank is called Chiku. So, Chiku Sultan it is.

Sounds like Tipu Sultan...
(Laughs).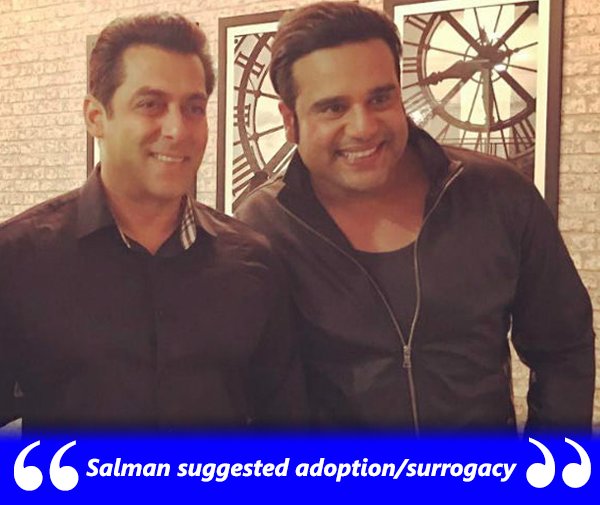 Has Salman seen the kids?
Not yet, but even many of the family members haven't.

Govinda?
He has, but his wife (Sunita) hasn't. Krushna had taken them to his house, but she wasn't there. She hasn't come home either.

So, it is Sunita who has issues against you'll?
I don't judge people anymore. I feel that kids can't drive themselves to anyone's house, it is the others who need to come over and see them. Like every new parent, my hands too are too full at the moment.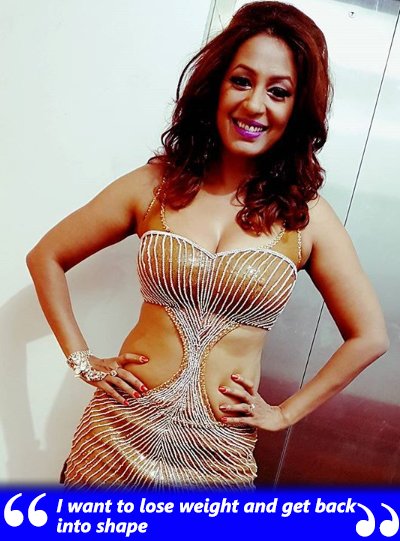 You received some mean remarks when you opted for surrogacy. Right?
All people don't understand surrogacy. Some felt I was opting for it because I wanted to save my figure and didn't want to carry a baby. Strangely, all people who are against surrogacy happen to have their own children.

How are you gonna shed your weight?
Gym, gym, gym. My legs are paining even now.

Did maternal instincts come immediately?
No, it took some time. But that's natural. If you carry a baby yourself and then breastfeed, maternal instincts form immediately. But today, I am so bonded with Ryan and Krishank both. I think that period of hospitalisation at Surya Nursing Home (Santacruz) under the able guidance of Dr Bhupendra Awasthi helped.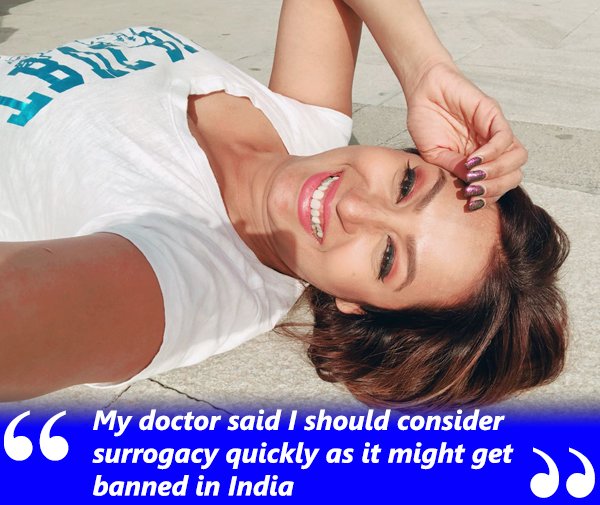 What's happening on the work front?
I directed a short film, it won at a film festival over 300 other films.

I am directing another, Die Tomorrow (working title).

Why direct?
I love it. Besides, I had stopped getting work of my choice.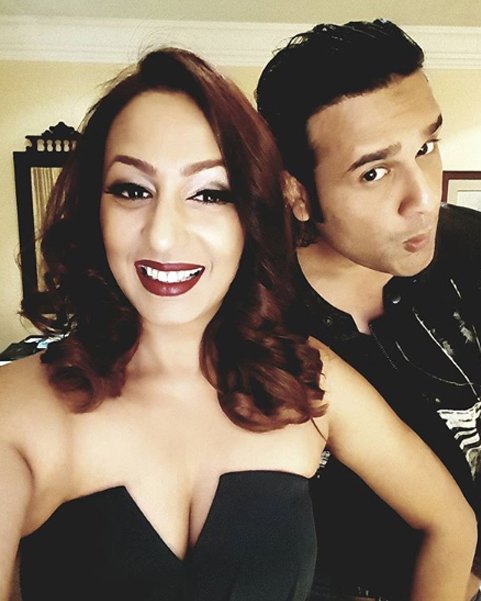 Why?
I think in our industry, age for women counts a lot. But if it is a doctor or chartered accountant, he/she will remain so, na? Why should a woman in our industry give up her profession if she goes past 35?

So, are you going to producers to meet them for work?
Nopes, they all know me, they all have my mobile number. They don't need to know about me after I have done 45 films (smiles).


Image Source: clubbyvibes, celebritypix, instagram/krushnaabhishek & instagram/kashmerashah