Kishwer Merchant EXPLODES: Team Rashmi Sharma Has No BA**S To Say The Truth
Kishwer Merchant is still on fire. She is mighty upset that Team Rashmi Sharma messed up her track in Savitri Devi College & Hospital (aired on Colors) and then went on spread lies about her. In an EXCLUSIVE interview with SpotboyE.com, the spunky and frank TV star opens a can of worms: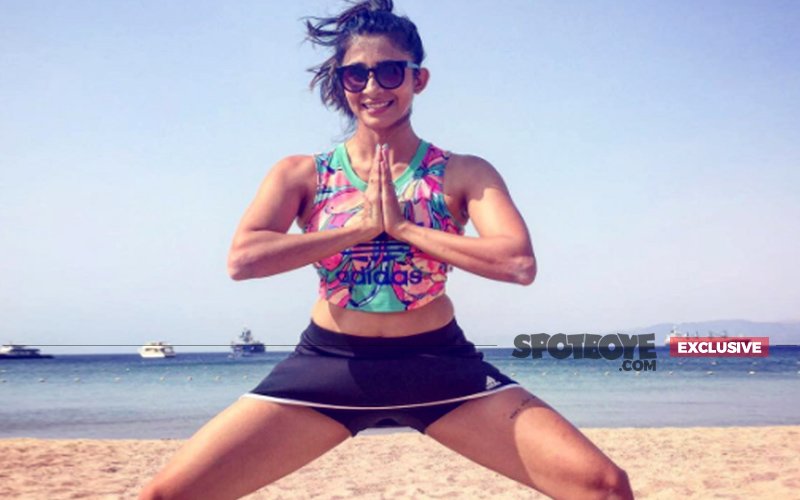 So, what exactly happened with you in Savitri Devi college & Hospital?
It's a long story.

To begin with, they called me at 9 am and made me wait till 5 pm before taking my first shot. And then they wanted me to shoot beyond 10 pm. Mind you, this was Day 1 itself. Isn't that ridiculous?

The same happened on Day 2. Isn't that more ridiculous?

So, I clearly told them that I won't do what their other actors are doing, and I am not going to come at that given 'Call Time' if they did not mend their ways.

Did that make them mend their ways?
Yeah, a trifle, but nothing much changed. Worse still, there was hardly any track of mine happening.

I had been told by them that I could not take up any other work as long as I doing their show, and imagine they were calling me just about 5-6 days in a month (pauses).


Go on...
Above all, they shoot at Naigaon, which in turn implied that I travel 3 hours to and fro. Better if I had started staying there!

And, they don't know how to talk properly.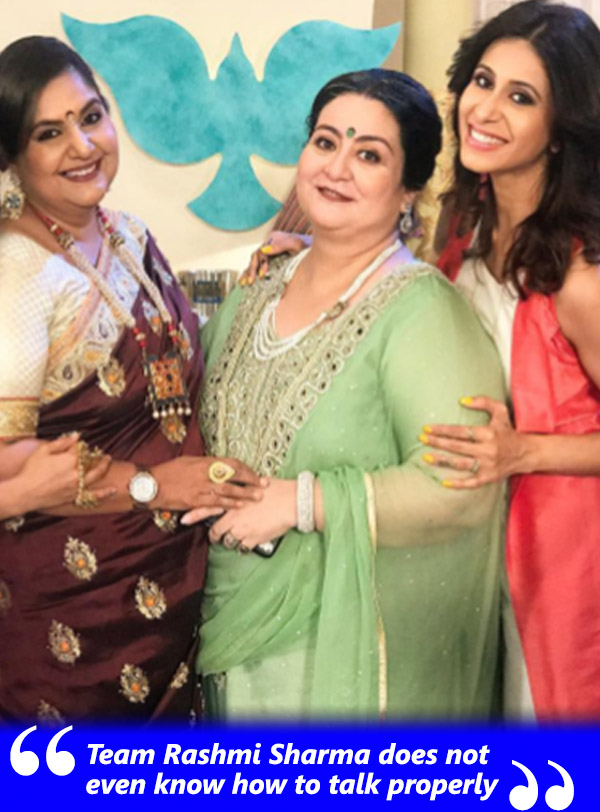 Elaborate...
They spread such lies. They went on to talk aound that I was faking my injury (Some time ago, Kishwer had fractured her foot while in a gym in Jordan).

According to them: I was lying that I had hurt my foot. Imagine, I was taking my mom to my shoot for support. I was paying drivers to drive me till Naigaon. And they spread that I was faking my injury! Pray, why would I do that?


So, you don't shoot at nights, like you refused to shoot beyond 10 pm?

Definitely not, unless it is a night shift. Why would I shoot at nights for a day shift?
And they eventually replaced you?

No, I first told them that I want to quit as there is no track of mine developing at all. And I told them this last month. It had been 4 months and how long could I wait?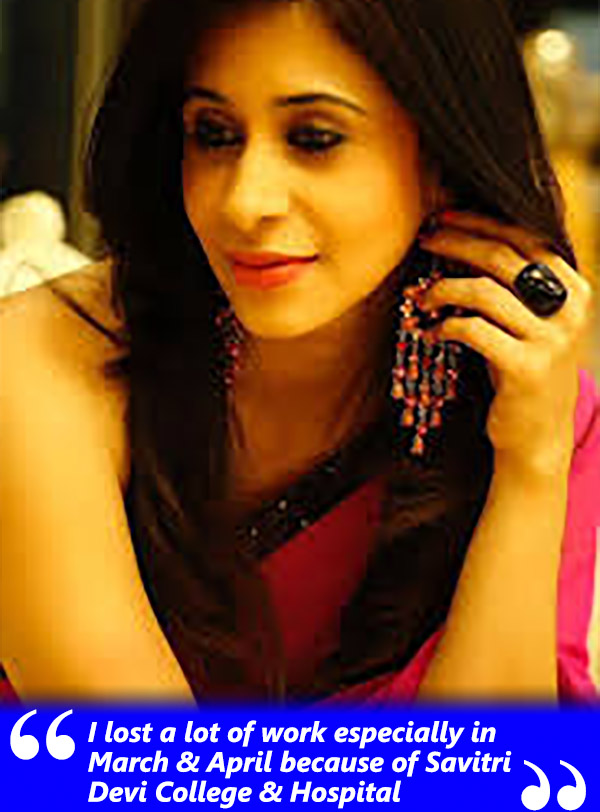 What did they say in return?

They gave me an epic reply: Wait, let us begin a track with you and end it soon.
Doesn't that say it all that they had nothing for me in the show? And do you know they took me to publicity campaigns as the face of the show?
And wait till you hear this! Suddenly, recently I bumped into some of my friends from the TV industry who wanted to know why I was leaving just because I had hurt my foot. Rashmi Sharma's production house does not know that it's a small world and I have many friends in my profession.
So basically, they had started lying outside that I wanted to leave as I had injured my foot!
I called up the show's team to say: Why don't you'll have the ba**s to say the truth to the TV industry that why I want to quit. Why don't you tell them that I am leaving because I don't find anything substantial and worthwhile to stick on? Team Rashmi Sharma has no ba**s to say the truth.
Get someone else on board in my place, but why support it with lies?

When I called a senior from Rashmi Sharma's team, he said he will call me back- but the call never came.

Next day after that call to the senior, I woke up to messages from Team Rashmi Sharma: Please come back to work. When I quizzed them about what they were telling those whom they were considering as my replacement, they said: Nahin, nahin. Aisa kuch nahi hai. Bas tum wapas aa jao.

And I started working again, this time very quietly.

Uff, all of it was so embarrassing, especially towards the end.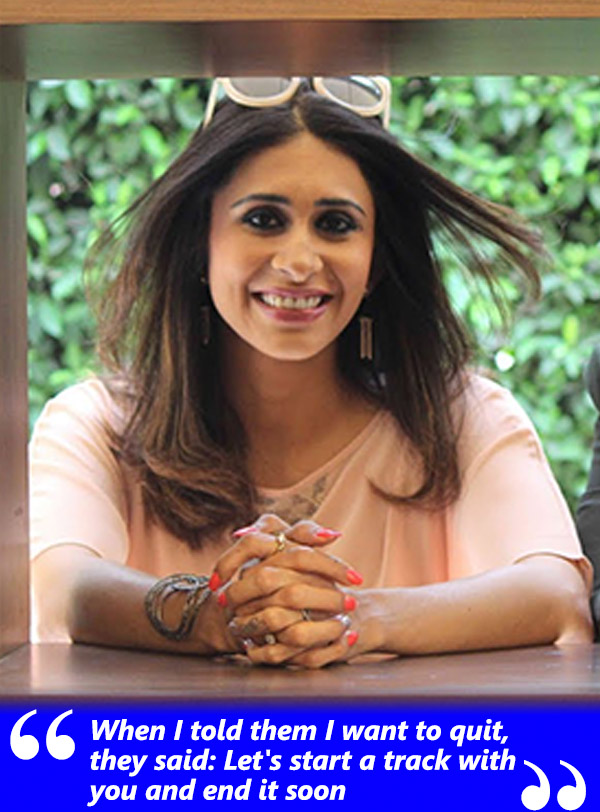 You should have instead spend more quality time with your husband Suyyash...

Exactly. Had I known... (trails off).
(But before we pose the next question, she returns to say) I lost out on a lot of work in March and ApriI. As I said earlier, Rashmi Sharma's team had forbidden me from taking up any other work once I signed with them on the dotted line. I even cut short my trip to the US in March and they were supposed to start the proceedings in that same month- but eventually did it only in May!
Worse still, I was sent for major promotional campaigns at the face of the show and people would come and say 'Aap show mein dikhte kyun nahin ho?'. During those campaigns, they projected me as the show's lead!
Rashmi Sharma's production house, Rashmi Sharma Telefilms, is a pathetic production house. Period.

Image Source: Instagram/kishwermerchantt