Krushna Abhishek Opens Up On His Babies Via Surrogacy, Drama Company, Comedy Nights Bachao & Kapil Sharma
Krushna Abhishek is the man to chase. He is the centre of attention on Indian television, currently. Plus, he has been blessed with twins. SpotboyE.com spoke to him at length. Krushna was extremely frank and forthcoming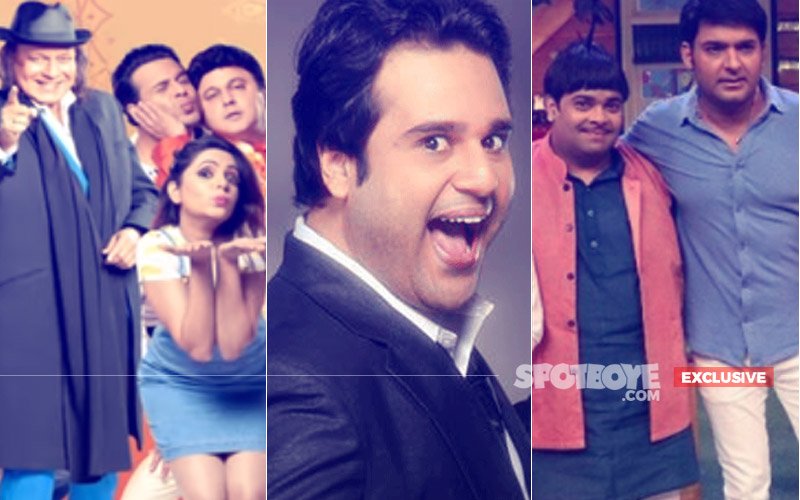 The first episode of Drama Company on Sony is over. How are you feeling?
I am feeling very good. If this is Dangal, then I am Aamir Khan.
Quite a deviation from what you did in Comedy Nights Bachao on Colors...
After doing Bachao and roasting people, yes, this is of course far different. No double-meaning dialogues, no toilet humour, no obscenity. We are going to provide clean, pure humour in Drama Company (pauses).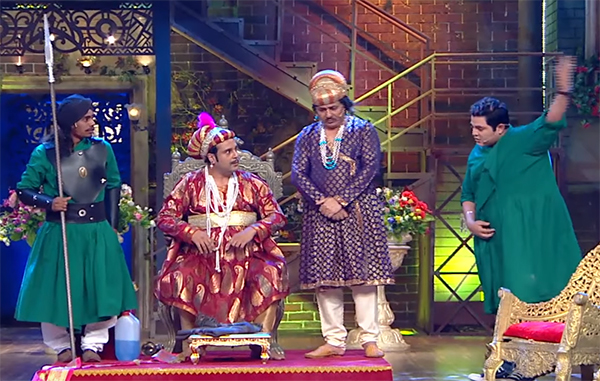 Krushna Abhishek In
Drama Company


Go on...

So, it's challenging and scary too.
Why scary?
It is very difficult to provide clean, pure humour. Elaborating on that, I would say that it is very difficult to not only enact such kind of humour but also to write such stuff. But... (trails off).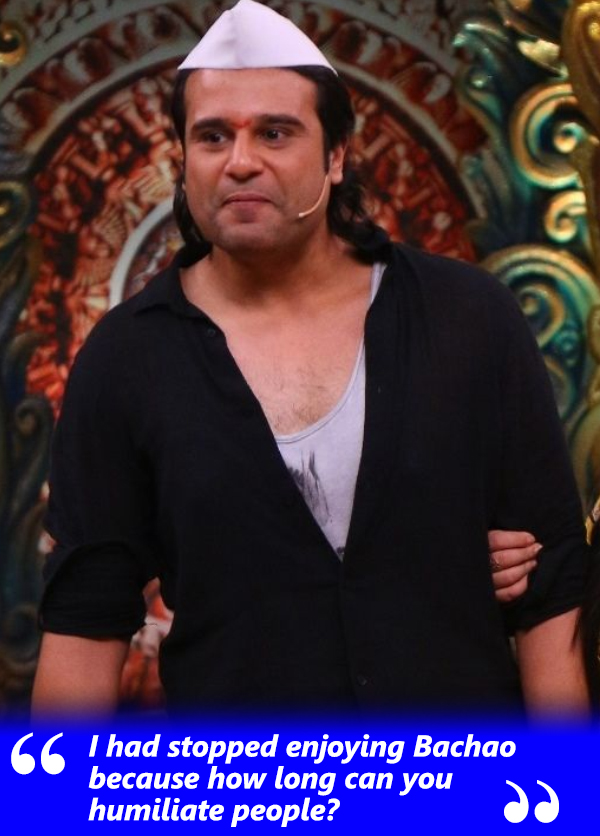 But what?
It is very easy to humiliate people and make the audience laugh.
Difficult to hold yourself back now?
Well, I did go overboard in Comedy Nights Bachao and say a few things over the top. But now, I want to be seen as an actor and earn respect for the same. Jab aap bahut jyada bhandgiri aur gandi baatein karte ho, toh respect thoda kam ho jaata hai.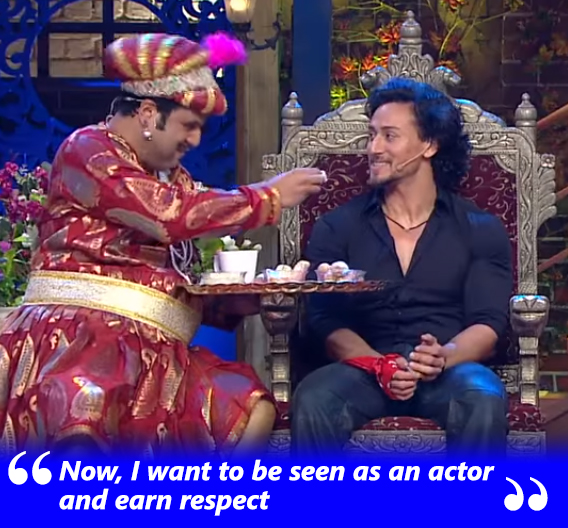 Thankfully, I quickly got India Banega Manch on Colors, which I would say was a feather in my cap as Colors gave it me after a show like Comedy Nights Bachao.
I would add that the clincher to me was that Drama Company is Preeti Simoes' show, which got me really excited. And yeh ek aisa show hai jahan lines utni maayne nahin rakhengi, aapka action- reaction important hoga.
Are there any dos and don'ts given to you? Don't say this, don't say that...
Bilkul. And Preeti is always sitting in the front while I enact. Aur Preeti se mujhe ghabrahat bhi hoti hai. i am working with her for the first time and had a few questions in mind on Preeti's take and inputs, but when I realised only after seeing the first episode on TV that she was so right. I owe it to her to do a good job. A lot is at stake for both of us. She has come away from The Kapil Sharma Show and I have come away from Optimystix (producer of Comedy Nights Bachao).
My respect for her has only increased with the passing of each day. She tells me: Krishna, thoda upar neeche hoga toh dekh lenge lekin kuch alag karte hain. Hats off to her.
To tell you the truth, I am enjoying Drama Company a lot. But I have a fright which is equivalent to my enjoyment.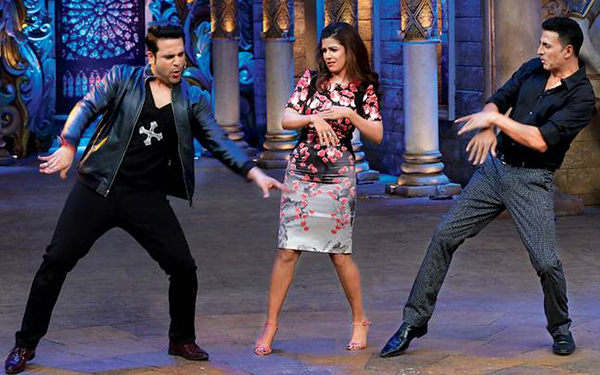 Krushna Abhishek With Akshay Kumar And Nimrat Kaur
I understand. But also honestly tell me if you were enjoying Comedy Nights Bachao in its last stages?

I stopped enjoying it after they changed the cast. As for its last stages, I didn't enjoy it. It had become quite repetitive. Ek hi cheez kitni baar bologe: Tere paas khaane ko nahin, pehnen ko nahin, tu bhikari hai, teri picture flop ho gayi! It had run its course.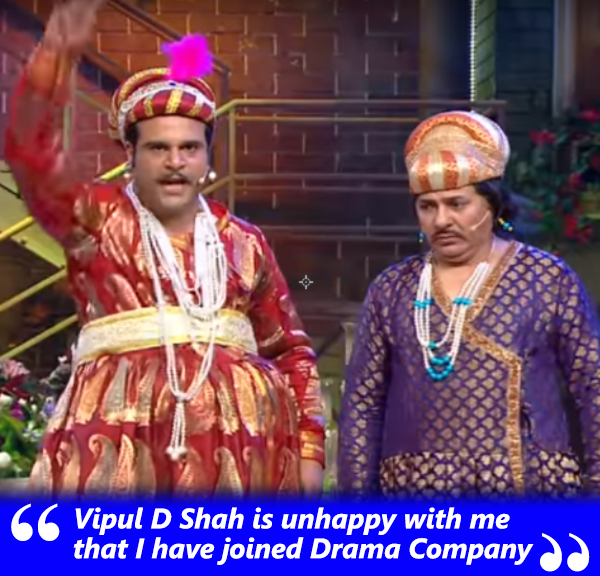 Did Vipul D Shah (of Optimystix) mind when you quit Comedy Nights Bachao?

Mind? He was furious . He even screamed at me. I was also upset that I was leaving him, but I decided that I should move on. How long will I remain in one place?
Did you tell him anything in return?
No, I couldn't reply back to Vipul. Today, I am what I am largely because of Vipul. I also owe it to Comedy Nights Bachao's director Mukul.
Dil toh toota hai unka. Lekin main koi unka chalta hua show thodehi chhod ke bhaaga hoon? It's just that Preeti came to me with a very good offer and things fell into place.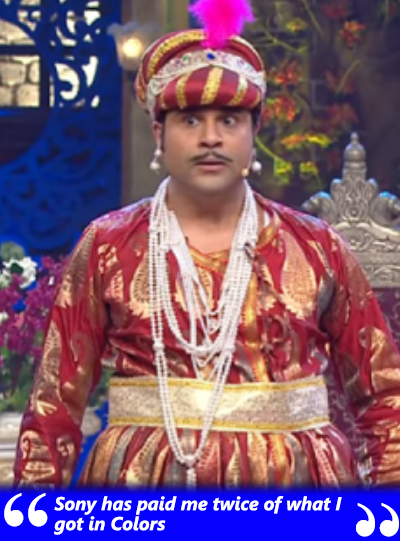 You have told the media that you charge a bomb. How big is the bomb precisely?
Well, Sony has paid me twice of what I got in Colors. Plus I am being presented well. The first episode of Drama Company had me in such an important role. What more do I want?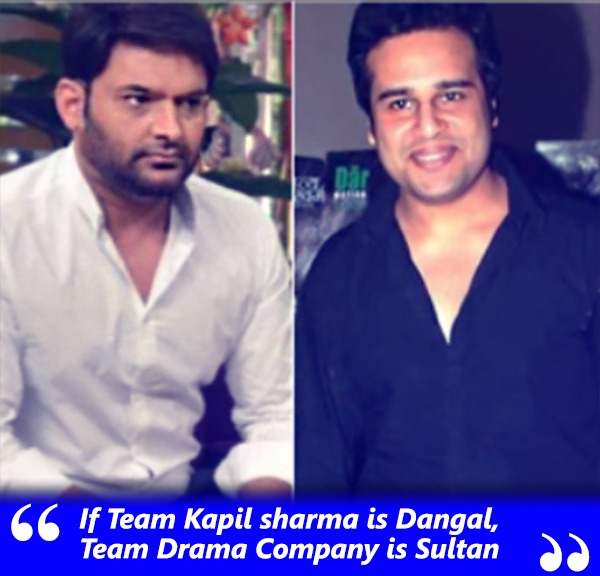 Comparisons between Drama Company and The Kapil Sharma Show will be drawn...
I know. I think it's inevitable. If they are Dangal, we are Sultan. Think of it, we can't just sit fearing the comparisons and not do another show. Better we do it and see the outcome
The interview will be incomplete if we don't talk about your twins who came into this world recently...
Oh, yes, I can't describe the feeling when I first saw them.
Where were they born?
Mumbai.
Twins! I must say you are lucky! Are they identical twins?
No.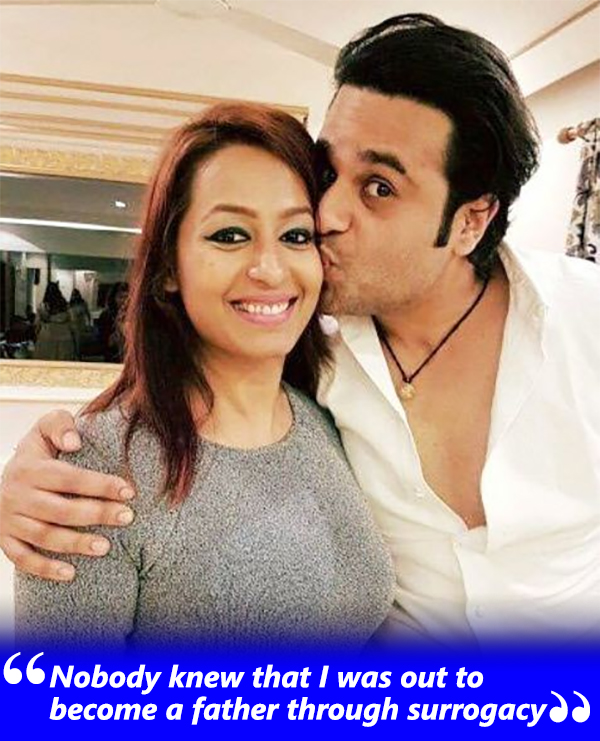 Krushna And His Wife Kashmira Shah
Who was around when they were born?

Myself.
Where is your wife Kashmera?
She and Aarti (sister) are leaving tonight for LA to do baby shopping.
Did you tell anybody about your decision to become a father through surrogacy?
Nobody knew except Salman Khan.
Image Source: mazale & yadtek