Kunal Verma Out Of Dil Se Dil Tak & Sidharth Shukla Too?
'Sidharth Shukla is a maniac and he should be in rehab,' this is what Kunal Verma said in an explosive interview to SpotboyE.com after exiting Dil Se Dil Tak. Read on for a blow-by-blow account of the bust-up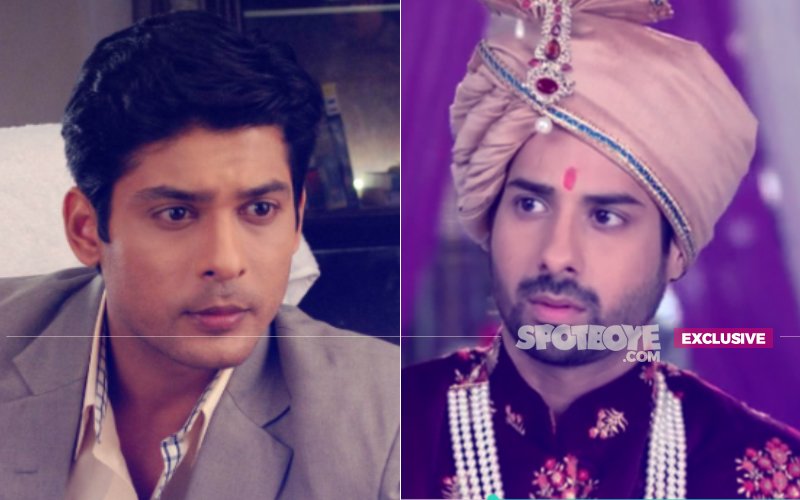 On Thursday evening, Sidharth Shukla walked out of the sets of Dil Se Dil Tak after an altercation with Shital Somani, the show's project head. The whole episode started when Sidharth threw water at co-star Kunal Verma.

The altercation spiralled out of control and when Somani intervened, she got an expletive-ridden tirade from Sidharth, who then walked out.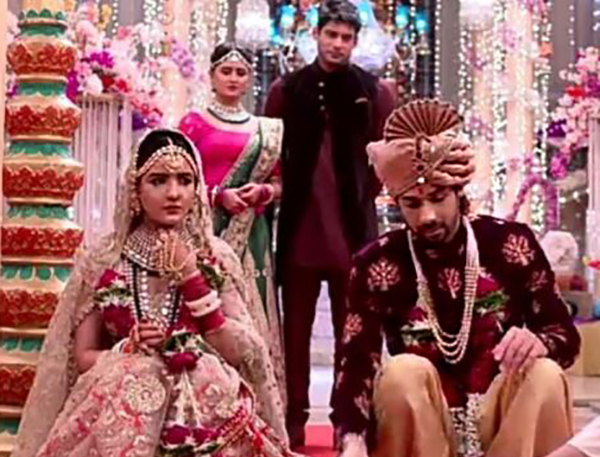 Rashami Desai , Sidharth Shukla And Kunal Verma In Dil Se Dil Tak

Now it looks like the show has lost both of its male leads because Sidharth has not reported back to the sets and after the ugly episode Kunal requested the makers to let him exit the show.

We spoke to Kunal and in a candid conversation, he spoke out against Sidharth. Excerpts: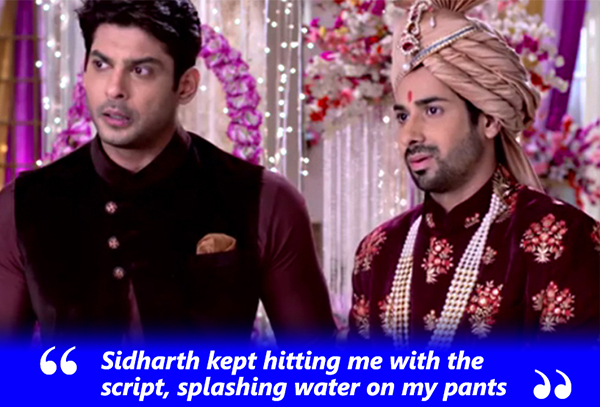 When did it all start?
There were hardly a few scenes between I and Sidharth, the day I joined the show. But from the beginning, his behaviour towards me was bad. He used gaalis when speaking to me. According to him it was fun. I used to ignore it. When doing scenes with me, he would come close and pass disturbing comments. So my concentration was disrupted and I was not able to perform well in front of the cameras. I still took things sportingly but on Thursday he crossed all limits. It was the biggest humiliation ever.

Tell us what happened. He threw water at you?
For him that is very normal. He did so many things which I can't even tell you. The kind of language he used was so humiliating. He abused me when we were shooting a scene with 10 other people. It was a big dramatic scene and in between he started teasing me and talking shit to me. I was on the verge of crying or hitting him. Everybody on the sets was surprised at my patience and everyone was begging him to stop. But he didn't stop. He kept hitting me with the script, splashing water on my pants, and then he pulled me away from the set and said, 'Tu aaj mere saath daaru pee'. I kept repeating, 'No, I don't want to come'. After doing all the crazy stuff he does when he is on a trip, he was trying to control the situation by inviting me to hang out with him. When I refused, he became wild.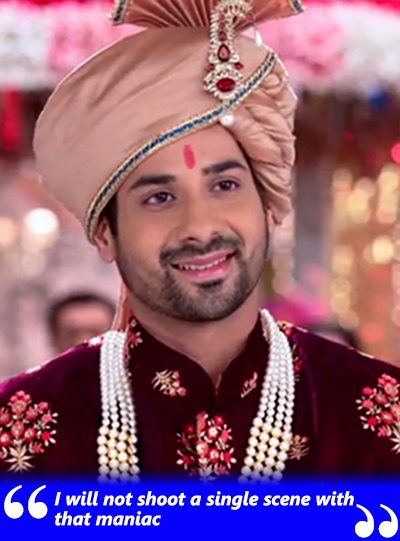 Go ahead...
So I didn't say anything to him. I just went to my room around 8:50 pm and called up my Supervising Producer. I pleaded with them to wrap up my character's scenes because I will not shoot a single scene with that maniac. I told them, 'I don't want to create a scene but it's intolerable now. So please complete my remaining scenes and let me go.' So he called up Shital ji and I told her the same thing. Shoot my close-ups and the scenes with the other actors tomorrow, wrap up my work and allow me to leave. Then he came into my room.




What happened when Sidharth confronted you again?
I asked him, 'Why are you doing this, please stop it'. He called me a beggar; he said you used to live in a chawl. I don't know what was he trying to prove? He feels that he is running the show, he thinks Dil Se Dil Tak is a hit because of him but he need to understand it's because of the script. Usko dialogue yaad nahi hote, chutkiyon se dialogue bulvate ho and if no one replies, he starts abusing them.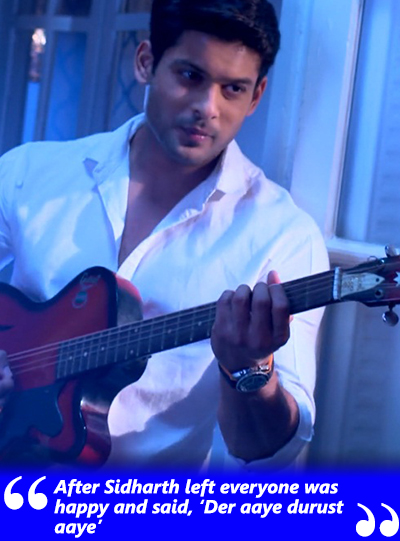 Shital asked him to leave the set. Why?
Shital tried her best to convince him to see his errors. But he continued misbehaving. Then she got really frustrated and said: 'Sidharth, don't show me this attitude. You were getting replaced because of it and then you begged us to keep you. Actors like you don't respect work when you get it. There are a 100 actors like you walking around on the road.' Sidharth replied that producers like her are also dime a dozen. Then she asked him to get out and he left the set.

Did your co-star Rashami Desai intervene?
No comments on that. But my co-stars supported me a lot. After he left everyone was happy and said, 'Der aaye durust aaye'. Everyone was working under so much negativity. No one used to go to his vanity to call him. And we used to feel, who the hell is he? Good for nothing, isko kuch kaam nahi aata, apna kaam toh pehle theek se karta. He used to behave as if he is the principal of a school.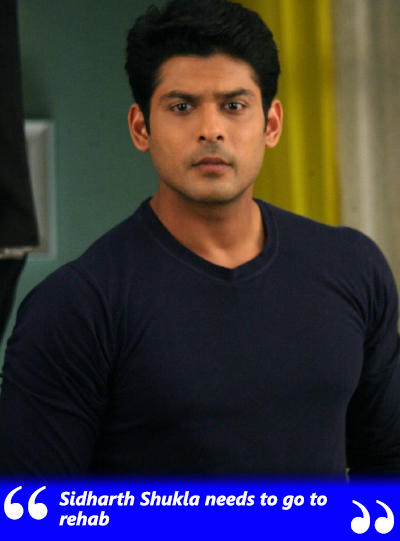 Go on...
He was so annoying that he used to decide people's pack-up time and day off. I am saying this on behalf of everybody, we are really happy that he is out of the show. Lastly I want to sum up by saying he needs to go to rehab. And I feel bad for the people who will be in rehab with him. Ye pagal pehalwan hai.

Well, we have heard Kunal's side of the story. Sidharth has remained unavailable for comment. He has made a habit of making a loud exit and then returning with an apology. We wonder if he will do the same this time?
Thumbnail Image Source: youtube/Colors