Kushal Tandon: I Am Not Cut Out For Naagin
Few minutes back, we told you about Jennifer Winget and Kushal Tandon's latest serial Beyhadh facing troubles with the show's opening TRPs. SpotboyE.com spoke to the lead actor of the serial, Kushal Tandon, who put up a brave front about the serial's slow start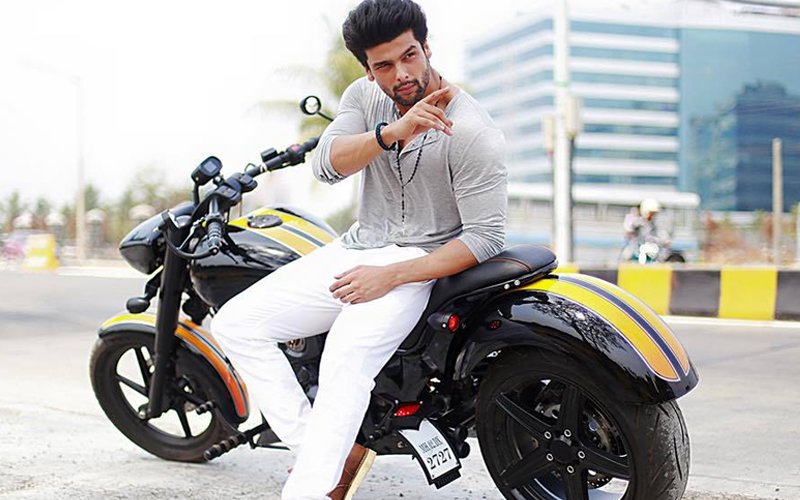 Sony Television's Latest show Beyhadh starring Jennifer Winget and Kushal Tandon has opened to a low TRP. It's very surprising considering both-Kushal and Jennifer are big names of the television world. SpotboyE.com spoke to the serial's lead actor Kushal Tandon to know about his expectations from the show and more.

Beyhadh is finally on-air. Tell us about your character and the show.
My character's name is Arjun Sharma who is an ambitious and charming photographer. He has to chose between an obsessive lover- Maya Mehrotra(Jennifer Winget ) and a selfless lover Saanjh Mathur (Aneri Vajani). I hope Beyhadh changes the face of Indian Television. We have a finite story and may come back with Season 2 if the first one does well. We will not drag it unnecessarily just for numbers. Our primary focus is to maintain the quality.



Image Source: lightscamera

Beyhadh has not opened with high TRPs. Are you disappointed?
We are practical enough to know that we will not get a TVR of 2.5 or 3 as ours is an urban show. Also we need to accept that Sony GRP is low but yes the channel is on the rise. As I said earlier, Beyhadh will change the face of Indian Television and change is not necessarily by numbers alone. Didn't Bade Ache Lagte Hain (again on Sony) not change the face of Indian TV content despite not being a chart buster?

What happened to your Bollywood debut?
I signed two films but backed out due to creative issues. I am an A-list actor on TV, so I need a similar billing for cinema. My first film has to win all the awards as my first TV show (Ek Hazaaron Mein Meri Behna Hai) did. I would also like to add that I am not cut out for erotic thrillers. Some filmmakers had a misconception that I will be OK taking off my clothes! I am looking out for that one dream role which will set me on the road to success in Bollywood.



Image Source: milieu

Any regrets that you had to make a comeback to television?
No, I stand by all my decisions. After Ek Hazaaron Mein Meri Behna Hai, I opted for reality series, Bigg Boss 7. Post which I did another reality show, Khatron Ke Khiladi. During the show, I suffered an injury which took me off the circuit for a while. Then I got involved in few films, which as I said earlier I opted out of. So the TV break got longer.

What kind of TV content do you like?
I am not cut out for super-natural serials like Naagin but they have their own audience.

Let's talk about Gauhar-Your ex-flame!
(Reluctantly) I don't want to talk about her, please.



Image Source: mazale

Beyhadh is about obsessive love. Are you an obsessive lover in real life?
No, I believe in giving my partner a lot of space. If she comes back good, if not then set her on fire (joking). In real life, I pray that even my worst enemy does not come across someone like Maya (Jennifer). She is crazy.

Are you ambitious by nature?
I am ambitious but to an extent. I know what I want and I work towards it accordingly. One thing I have learnt is that, I am emotional and I trust people easily.



Thumbnail Image Source: dthforum