Mahabharat Rerun On Star Plus: Pooja Sharma Aka Draupadi Says, 'The Cheer-Haran Scene Was Shot For 20 Days'- EXCLUSIVE
Here's Pooja Sharma who played Draupadi in the Star Plus show Mahabharat (which is now being re-telecast) and it's a SpotboyE.com EXCLUSIVE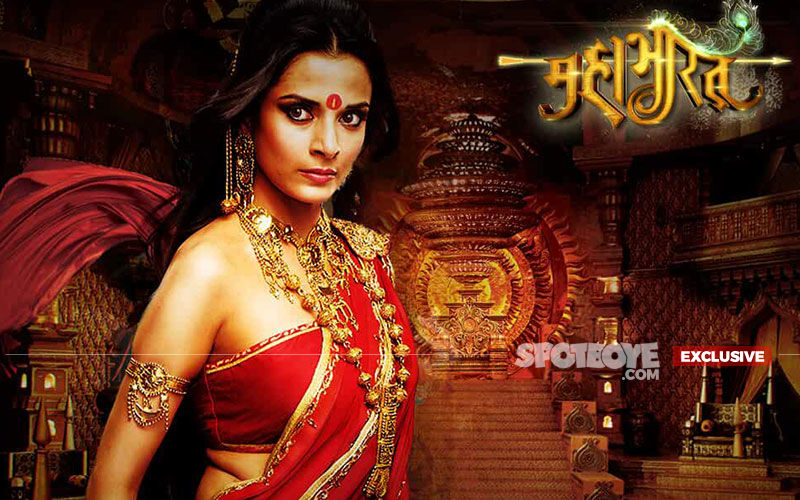 How did the character of Draupadi happen to you?
In 3 days, it was decided that I would be playing Draupadi and my life changed. I still remember the date (August 4, 2013) when I got a call from a casting director to audition for this role. Initially, I was lazy to go for it, but he pushed me until the last day of the audition and I finally gave it a shot. Even before the day could come to an end, I got a call that they wanted to have further discussions with me and do my look tests. The next day, my look test happened and during that, they started discussing my outfits and I told them 'Guys, I haven't signed anything, it was just a look test' but I guess internally, it had been decided that I am on board as they kept giving me positive signals- and on the third day, I was on the sets for my first scene!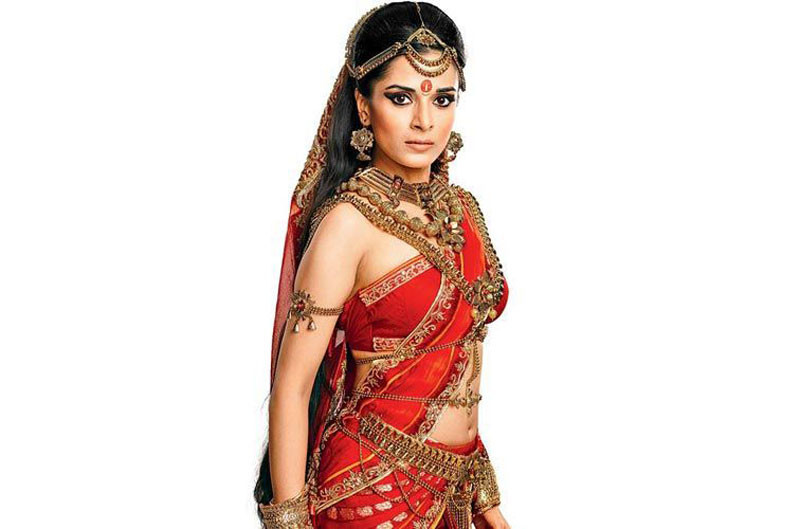 How many look tests did you give?
Just two, maybe. They gave me an outfit, I wore it and that's about it. They had decided on the outfit as they primarily wanted me to wear the red colour which is the sign of energy and power.
Also, they wanted an element of a trail. So throughout the show, you must have seen a dupatta's trail behind me (pauses).


Go on...
We used to shoot in Umbergaon and hardly step out as we were continuously shooting. And when you shoot for a costume drama, people usually don't recognise you. But the ones who did recognize me, used to tell me how I look very different in real life. It was my debut show and people also used to congratulate me no end for playing such an important character in the show. I consider myself amongst the lucky ones to have received such a good welcome into the industry.
Did you take references from BR Chopra's Mahabharat (now being rerun on Doordarshan) and the character of Draupadi, played by Rupa Ganguly?
I did a lot of reading about the character but I didn't watch BR Chopra's Mahabharat simply because I wanted to follow the vision of Sidharth Tewary who was creating the show I was doing for Star Plus.
Was it easy playing Draupadi on screen?
I think everyone else other than me had got a certain amount of time to do some rehearsals. I was the last person to join the show and I didn't get much time for preparations. When I walked into the show, the shoot was on, in full swing- and no one had the time to sit and explain to me much anything. Also, characters like these require a certain body language. You have to think that there is 50 kg of weight on your hand and eventually in the whole show, I walked liked that with a straight back and a queen-like posture. It was difficult initially, no doubt. But I settled down.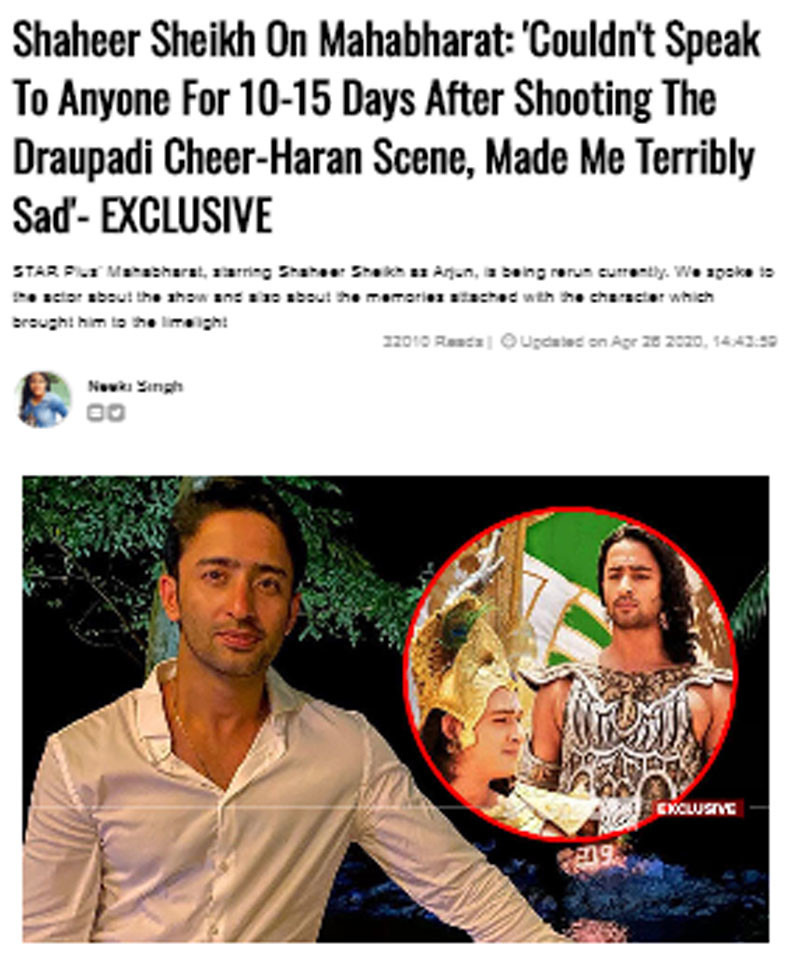 Was it difficult for you to shoot the cheer-haran scene?
The cheer-haran scene was shot for 20 days. I won't say that shooting for it was difficult- because the ground work had been very well done by the writers of the show. I mean, that sequence was written so sensitively that there was not a single weak moment for me. I just had to feel the emotion written on paper. So yeh, it was not difficult.


Image Source:- Imdb