Nishka Lulla: My Life's Best Moment Was Katrina Kaif Walking The Ramp Wearing My Barbie Outfit
She is talented, she is versatile with her designs and she is all set to make an acting debut as well in Bindass' web series Girl In The City 2. SpotboyE.com met with Nishka Lulla for a quick chat to know more about her association with the web series and her career...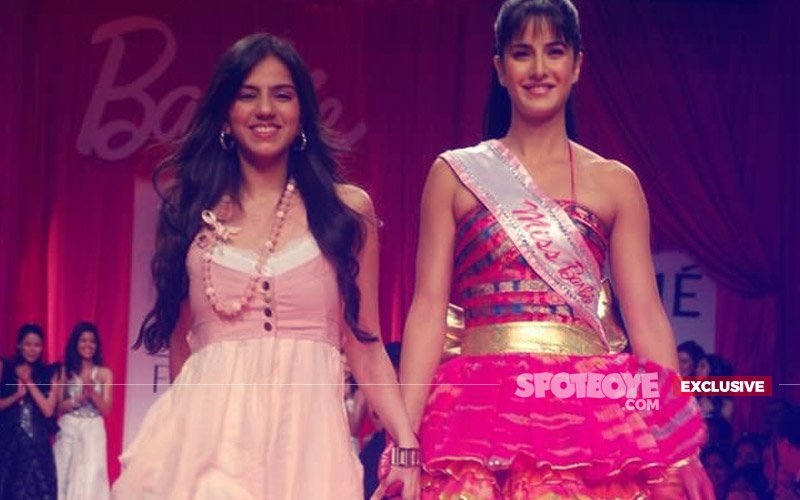 Nishka Lulla, the fashion designer for popular web series, Girl In The City 2, is being highly appreciated for her fabulous range in the show. And now, very soon she will act in the series as well where you will see Nishika play herself.
In a candid interview with SpotboyE.com, Nishka talks about her collection for the show, her mother and famous designer Neeta Lulla and much more.
Excerpts from the conversation that followed:
Tell us something about your association with Girl In The City 2...

I am very excited to be a part of the show because it is something that I identify with. The show is about girls who are ambitious and want to create an impact. It's a great association. Also, I feel it is fun dressing up real girls who have dreams and pursue them. Interpreting my collection according to their personality is a great thing to do.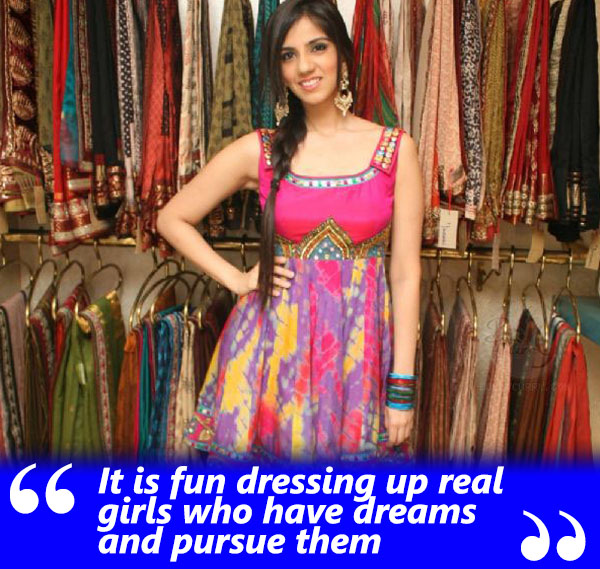 Nishka Lulla: It Is Fun Dressing Up Real Girls Who Have Dreams And Pursue Them
What kind of styles are you planning to present?

The point is to use simple silhouettes and outfits which are comfortable and easy. This will give them the confidence to be themselves. But we shall be styling the girls differently to show their personalities. These are the girls who will be walking the ramp for the first time so it is important to make them look pretty.
What will be your role in Girl In The City 2?

I will be playing myself. A fashion show is being designed where the winners of the contest will participate. I will be talking to the girls about my journey and much more.
What is your personal style quotient?

I would say simplicity is the best. Always be comfortable in what you wear because style is an honest expression of your personality.
How inspiring is your mom when it comes to your career?

My mum has always inspired me. It is because of her that I am designer. I was attracted to her work since childhood so I always wanted to be like her. However, our style sensibilities are completely different. She is more into bridal wear and couture and I have more of ready to wear, relaxed collections.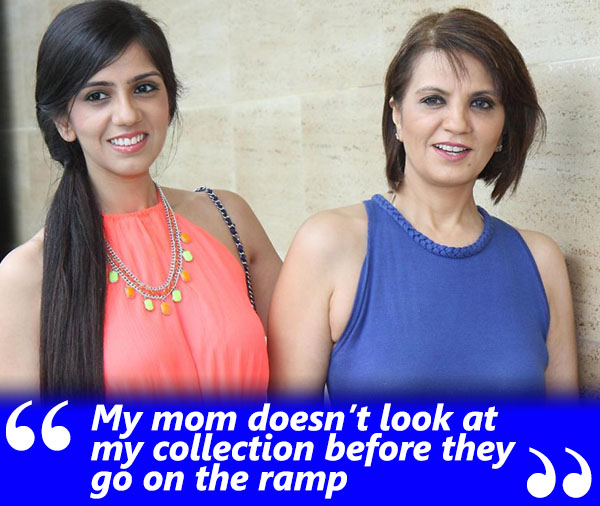 Nishka Lulla: My Mother Doesn't Look At My Collection Before They Go On The Ramp
Does your mom give you feedback about your work before you present it to others?

My mom doesn't look at my collection before they go on the ramp. My first few collections were disastrous and she hadn't seen them until they went on ramp. It is always good to make mistakes and learn yourself. Mum is always there for technical advices but I always do what I want to do whether right or wrong.
Have you ever got negative feedback for your collection?

I think fashion is subjective so everyone has their own opinion. So this is bound to happen.
You just mentioned that your first few collections turned out to be complete disasters, share more about that...

Becoming a designer was an unconscious decision. As I grew up, sketching became a hobby. In the 10thgrade, I was determined to be a designer so I skipped college and started studying fashion. After that I interned with my mother and Mukta Arts. I also worked on a few movies like Kisna and others.
Post this, I was thinking design a collection for Lakme and then the Barbie contest was announced.
Katrina Kaif
was the brand ambassador for Barbie at that time. She was supposed to wear the outfit designed by the winner. I participated, put my heart and soul into the competition which had around 100 participants. The best moment was when Katrina walked the ramp wearing an outfit designed by me.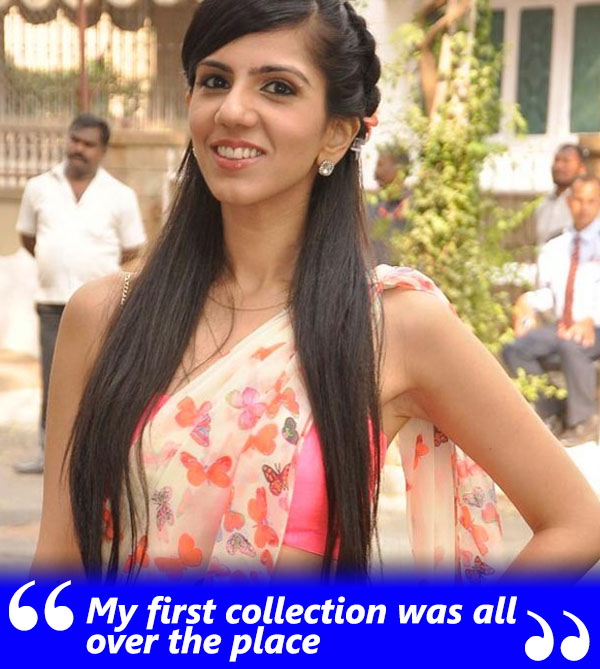 Nishka Lulla: My First Collection Was All Over The Place
After the Barbie contest, I was all over the place. My first collection was a mix of what I wanted to do and what people expected. It was a mismatched collection which I couldn't identify with. When I went back to the drawing board I thought I should rather focus on what I want to do rather than thinking what people expect out of me.
Coming back to Girl In The City 2, is your character going to help Meera or add more drama in her life?

I think both because Meera is already hell-bent on being a designer. So, obviously my journey would help her and add drama as well.
Who is your favourite from Bollywood- someone you think suits best for your collection?

My label is all about versatility. I want to cater to different personalities. I feel it's all about mixing simple silhouettes to create an ensemble.
Kangana
is one of my favourites as her style is more easy-breezy and Bohemian.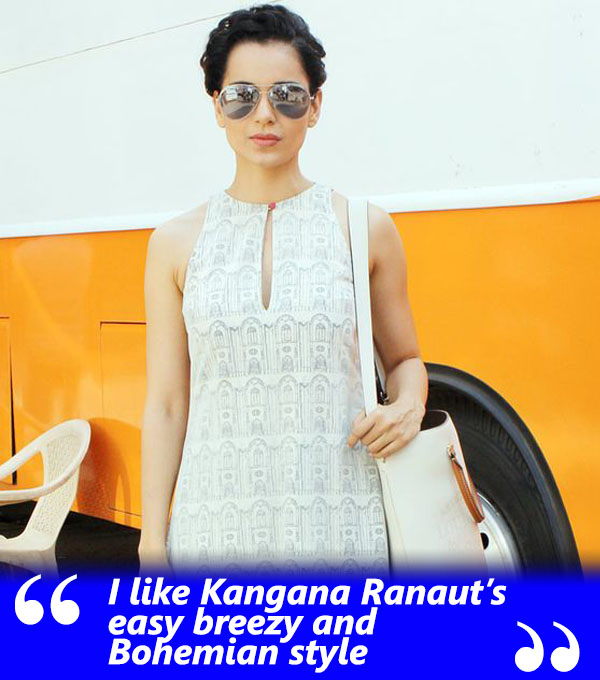 Nishka Lulla: I Like Kangana Ranaut's Easy Breezy And Bohemian Style
Let's conclude this chat with five fashion tips by Nishka Lulla...
-Dress according to your personality.
-Don't imitate others.
-Don't follow trends blindly.
-Every trend is not for you.
-When in doubt wear black.


Image Source: theamazingmodels, ikarmik, indicine, pantip & merinews