Pratyusha Banerjee DOUBTED Boyfriend, Vomitted BLOOD & Wanted To KILL Herself!
Here are some chilling details about Pratyusha Banerjee's last days, revealed EXCLUSIVELY to SpotboyE.com by Neerushaa Nikhat who has made the film Hum Kuchh Kah Na Sakey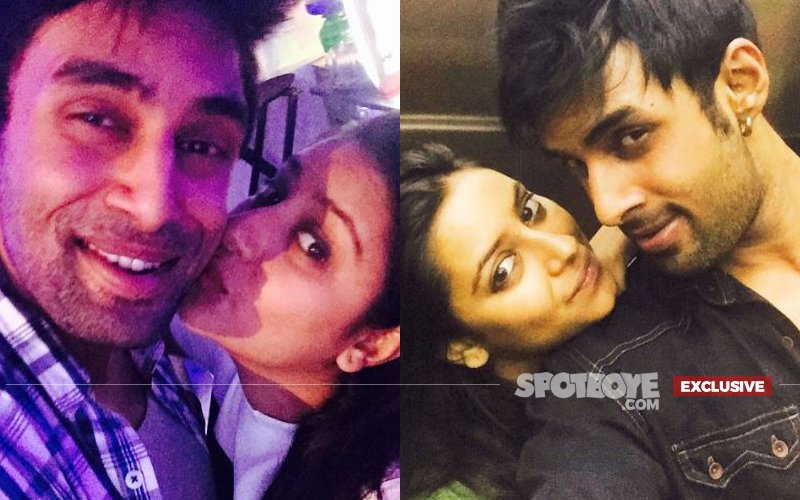 The time was right to talk to Neerushaa Nikhat, a very low profile woman, who set out to make a film titled Hum Kuchh Kahe Na Sakey- which she says incidentally bears an uncanny resemblance to Pratyusha Banerjee's life.

We called her up this evening and skeletons tumbled out as she spoke in a voice filled with anger and grief.

Excerpts:

We hear, TV actress Sahila Chaddha called you today...
Yes, she did.

Why had she called?
I don't know. She is Rahul Raj Singh's friend (Pratyusha's boyfriend) and that is for sure.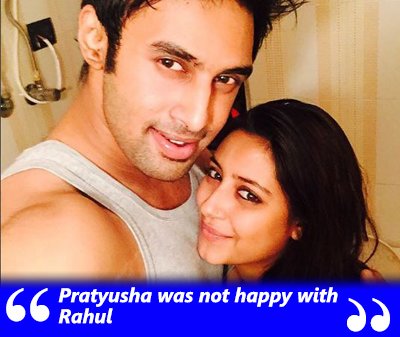 So what did she say?
She was polite but she just kept hammering that Kamya (Punjabi) was launching this film only to ruin Rahul. Now, this is just not done (pauses).

Please continue...
The film has been made by me, not Kamya. Kamya is just an actress in it who happens to be there because I couldn't get the right expressions from an actress who shot for me earlier for the same role.

What was your experience of working with Pratyusha? Did she tell you that she was suffering?
I came to know on the night when I shot with her. She was very upset. Kamya was still not a part of the film. Once Kamya arrived on the set, Pratyusha started howling. She was very confused about a lot of thngs about her boyfriend Rahul Raj Singh. She had stopped trusting him but was still madly in love with him, the bottomline was that Pratyusha was not happy with Rahul; her relationship with him was not working out.

One day, she stated vomitting blood. I summoned for a physician.

Can we know the physician's name?
Dr Abhay Vispute, he functioned from a hospital in Andheri in those days, now he practises at SRV Hospital in Goregaon.

What did he diagonise?
He said that Pratyusha was undergoing immense stress and her internal system was not supporting her. In fact, he wanted her to stay in the hospital but she was not keen. It was a type of 'forced discharge'.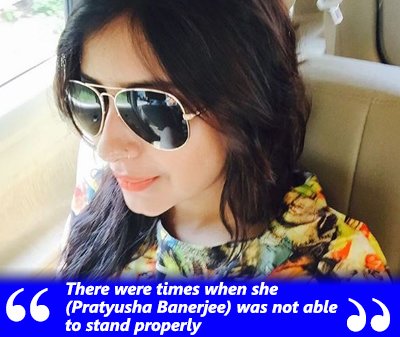 How was Pratyusha when you shot scenes with her?
There were times when she was not able to stand properly. And then...

And then what?
I remember Kamya and I were sitting once with a group of friends when she dropped by. I will never forget that visit. Pratyusha kept saying that she wanted to committ suicide.

Were you surprised when she passed away on April 1, 2016?
I dont know what to say. I was consequently admiited in a hospital with shock. I came after the post-mortem with a glucose-drip still injected in my body.

Pratyusha was a very strong person. I never expected she will commit suicide.

Do you suspect foul play in her death?
100 per cent. There is nothing right in this case.

I am also appalled by Rahul's recent statements to people around him saying that Pratysha wanted to fool him with her death since it was April Fool's Day that day. How childish!

But you just said that she was not the one who would end her life...
Yes, but Rahul is definitely morally responsible for her unnatural end.

All said and done, I have faith in legal system. But yeah, let me tell you one more thing...

Sure...
Pratyusha wanted the hero's name in Hum Kuchh Kah Na Sakey to be Rahul, he was actually supposed to be called Shaan.

Thumbnail Image Source: Instagram/Pratyusha banerjee