Priyank Sharma Interview: Reveals, "My Bond With Benafsha Soonawalla Is Very Strong"
Priyank Sharma gets candid about Love in Splitsvilla, Benafsha Soonawalla and lots more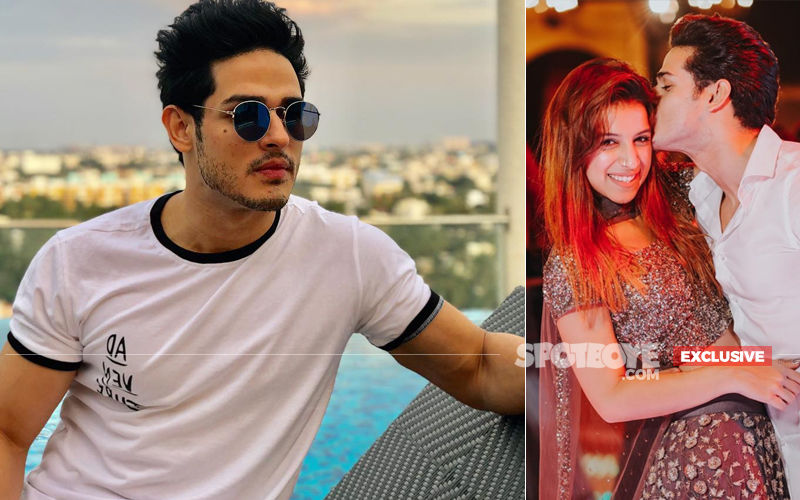 Bigg Boss 11 fame Priyank Sharma recently visited the house again for a special task before the finale episode. We spoke to the actor at length about his experience, upcoming show Puncch Beat, photo shoot with Daboo Ratnani, meeting with Karan Johar, and of course what's cooking between Benafsha Soonawalla and him.
Excerpts from the conversation:
How is life treating you?
I am doing great. Just came back from Bigg Boss 12 house and feeling extremely nostalgic.
How was the experience visiting the controversial house again?
It was too much fun. All the contestants fighting to come out trumps, deserve to win. Our task with them was also a memorable experience.
Whom did you miss the most when you were inside the house?
I missed my gang Hina Khan, Benafsha Soonawalla and Luv Tyagi the most. I was going to all the corners of the house where we used to sit and chat. The interiors have been changed. I recalled how we used to just lie down on each other's bed and keep talking. There are spots in the house where we used to gather and discuss, when anyone of us would feel stressed or emotional. The visit took me down memory lane.
Who do you think has the quality to win the title?
It's a fact that whatever we get to see on TV is a little different than what reality is. We all know that in 45 minutes of content, it is impossible to show everything. So for me, meeting them in real, definitely changed my perceptions about them. Everyone was so sweet. I had gone with Gautam Gulati and Kamya Panjabi, we three had an gala time with all the contestants. We laughed so much with them while performing the task. I met Sreesanth sir and he knew me from before, the best part was when appreciated me which made me feel so so good. He came to me and said, "I really like you and you are doing very good in life, so please keep it up." Karanvir sir and Dipikaji were sweet and dignified. Dipika is really honest and real. Deepak Thakur is very serious about his tasks and that is what I loved about him. His voice is a grace point. Romil is a subtle person. At the end of the day, I am confused whom should I root for. May the best person win.
Any memorable moment from this short stay?
Sreesanth sir made a protein cake and it was really nice.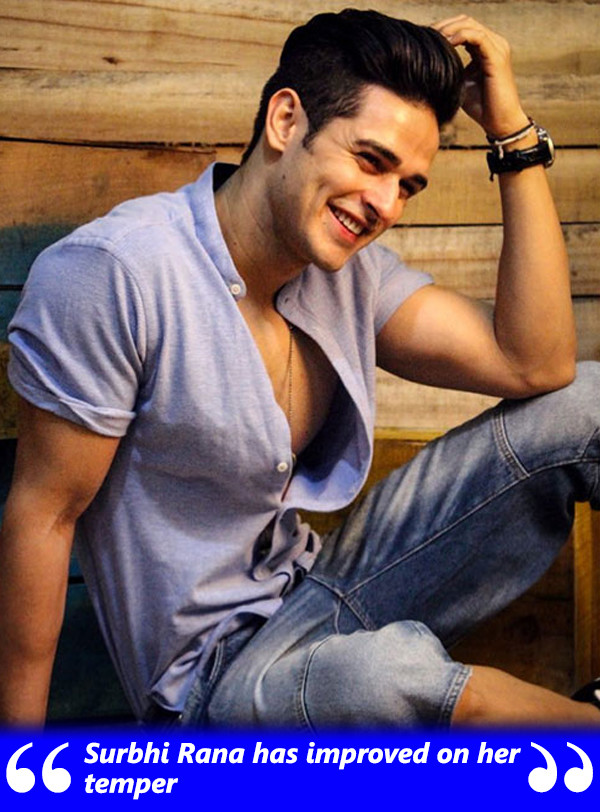 Surbhi Rana is the last one to be evicted...
I know I was there with her whole day and believe me she has worked a lot on herself. She has improved a lot and tries to control herself, many a times. There were moments when she was about to lose her temper but I intervened to calm her down.
We are entering 2019 soon. How was 2018 to you?
Wonderful. Thodi bahut injury, phir bhaut sara kaam. Phir thodi bahut injury and bhaut sara kaam. But yes I have worked a lot on my body. Also, I did many assignments focusing on quality. Also I did a song Buzz which has also broken records. So, I feel extremely blessed.
Have you recovered from your leg injury?
No, I am still recovering. But you know what! I can't keep my work commitments aside. I am just waiting to get free for a while and get back to my treatment. Maintaining your physique is also important in our business.
When is Puncch Beat coming?
We are done with the shooting. I have completed my bit despite all those injuries and everything. I think you can expect the trailer in February. It's an amazing series and I am really looking forward to it.
You are playing a boxer in the show...
Yes, and I took proper training for the same. I can't call myself a complete boxer but yes, now I am a half-boxer. I will be shirtless most of the time in the series and my character Raahat in Puncch Beat is very intense.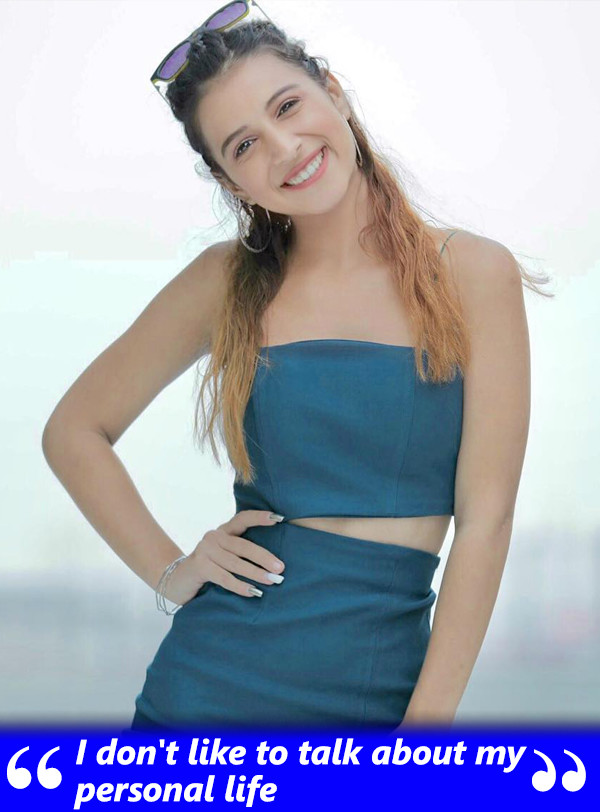 Vikas Gupta confirmed with us that Benafsha and you are in a relationship. What stops you to confess that?
You know what! I have just started keeping quite on all such matters. People keep linking me with some or the other girl. So I would just say: Keep guessing because I have stopped sharing my personal life. Yes, I have made it a question mark for everyone. With my past experience, I have realised that I should not talk about my private life. In fact, I was a true believer of this till I did Splitsvilla, where fans got to see my love angle (Divya Agarwal). But other then that, I have never spoke about my personal life. If you see my Roadies audition also, I never revealed my girlfriend's name till the time the fans and media found out.
Still I would ask: Are you and Benafsha Soonawalla together?
Benafsha and me are doing great. The bond between us is very strong. But think of it, main bahut logon ko date kar raha hun logon ke hisaab se.
How was the experience posing for Daboo Ratnani?
It was a pleasure. I shot for my first calendar ever and that too with Daboo Ratnani, what else could I have asked for? Manyavar gave me this opportunity, so I will always be grateful to them. The picture is out and I am overwhelmed with the response I am getting.
How do you know Karan Johar?

I met Karan Johar at Shah Rukh sir's birthday. I was invited at the party and Neha Dhupia and Angad Bedi were accompanying me. After that, I met him many times--- but it was all casual meetings. I don't know why people started guessing that I am working with him.
Are you in touch with your Bigg Boss colleagues?
I am largely in touch with Hina, Benafsha and Rocky. But there are many people I am not in touch with.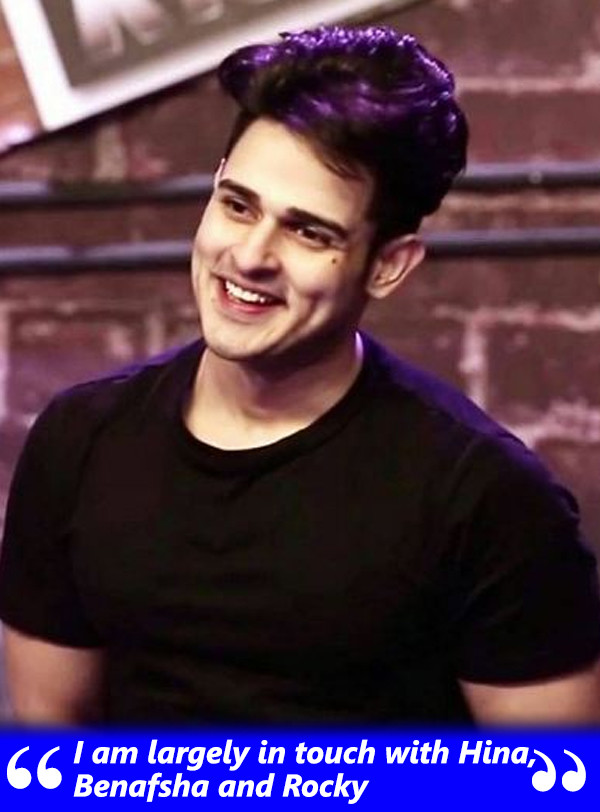 Like who?
Puneet Sharma, Bandagi Karla, Shilpa Shinde and Arshi Khan. It has been long that I haven't spoken to them--- but If I meet them it will be a lot of respect from my end. But yes, I remember Shilpa came to meet me once when I was shooting near her set, it was a lovely gesture.


Image Source:-Instagram/priyanksharma, Instagram/