Roadies Rising Contestant Jibran Dar: The Show's Producers Accused Me Of Sexual Harassment To Gain TRPs
In an explosive interview, Jibran Dar, who was thrown out of the reality TV show Roadies Rising over accusations of sexual harassment by female contestants, claims that the makers of the show concocted the drama to gain TRPs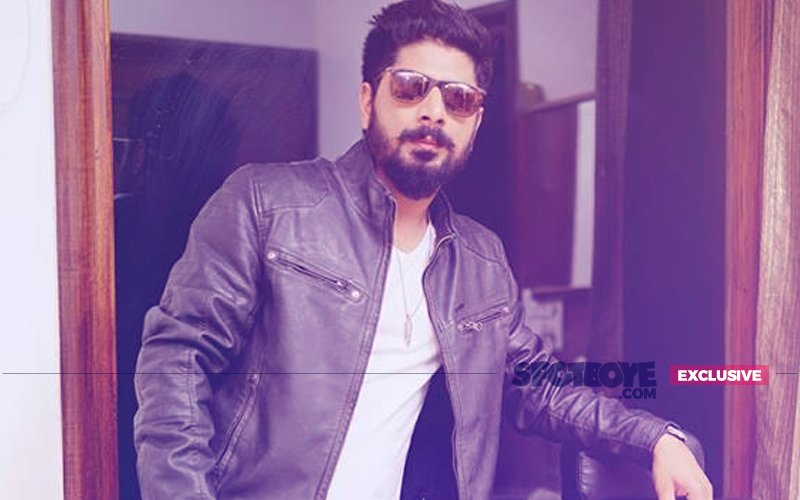 Jibran Dar grabbed headlines when he was accused of sexual harassment by female contestants on Roadies Rising (which airs on MTV) and thrown out of the hit reality TV show.

Shweta Mehta from Neha Dhupia's gang, Jagriti Jha from Prince Narula's gang and Samyukta Hegde from Rannvijay Singh's gang had accused Jibran Dar of inappropriate behaviour after which the three celebrity judges confronted Jibran and eliminated him from the show.

After the news broke, Jibran contacted SpotboyE.com, claiming that he was innocent and the accusations were made up to grab eyeballs for the show. He also sent us screenshots of whatsapp chats and recorded telephone conversations between contestants, which he claimed will prove him right.

Excerpts from the interview:

So, tell us what happened?
When they asked me to leave the show I apologised to them and said that I had switched the lights on and off just for fun. That was not a room but a tent and I did not even go inside. I have not touched anyone, I did not abuse anyone. Rakhi, my friend from the show had clarified to Rannvijay that I meant no harm and I had apologised to Shweta too. If Shweta felt that I did something wrong, why didn't she immediately inform Neha Dhupia or the crew members? Why did she wait for the cameras to roll? Shweta had a chat with one of the crew members and when she came back, she announced this on camera.

When I fainted due to low blood pressure after I was accused of sexual harassment, Neha Dhupia and Rannvijay Singh were laughing. They stretched it for TRPs. The other Roadies standing there were puppets because all of them wanted the footage.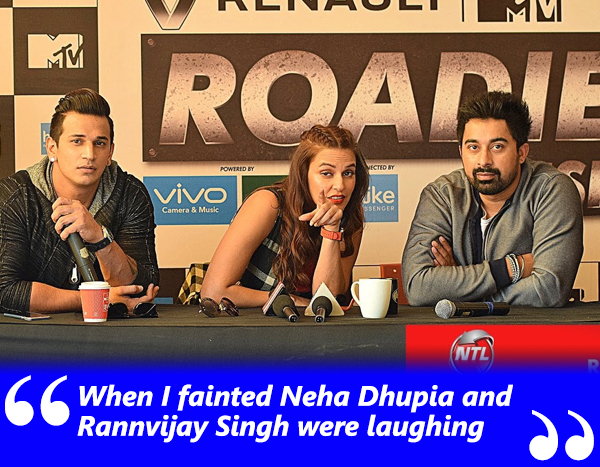 Are you saying that this was planned for TRPs?
Absolutely, because the show's director Vikrant himself came to me and said, 'Jibran you have given me the most entertaining footage till now'. I felt happy then, but I did not expect this. I also have audio notes of many contestants who are still a part of the show. I spoke to Jagriti, Varun, Rakhi, Shane and I asked them, 'Do you guys feel I am wrong?' They all agreed that this was done purposefully to gain TRPs. They asked me to file a case against them.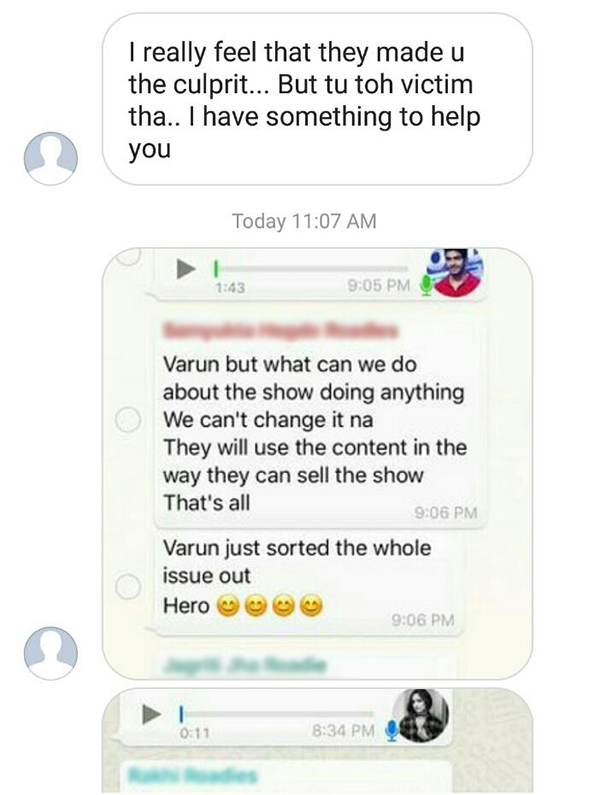 Image Sources: fb/jibran dar & wapclub