Rochelle: Keith Wanted To Whisk Me Away To Snowy Mountains For The Engagement
Romance unfolds in this EXCLUSIVE interview, their first after engagement. Rochelle Rao and Keith Sequeria get mushy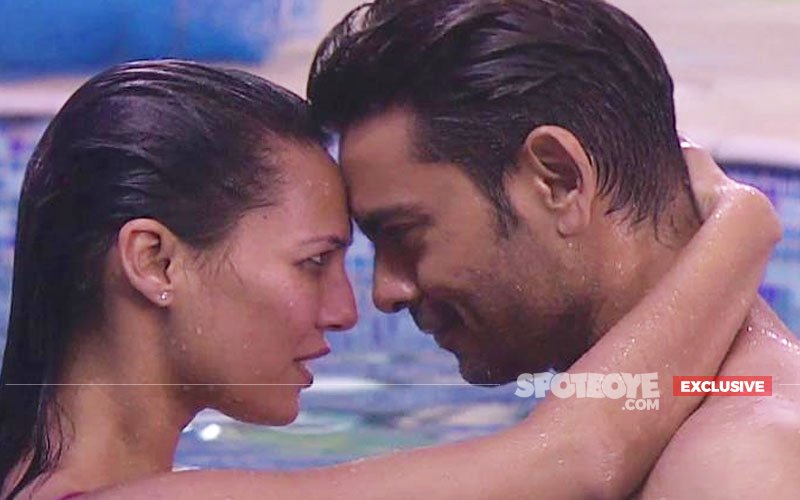 Colors had asked Keith to propose to Rochelle in Bigg Boss, last year. But Keith didn't want to do any publicity stunt. He loved Rochelle from the core of his heart and he was not looking for any attention.
On February 14, 2017, the lovers got engaged.
SpotboyE.com spoke to them this evening, and they sounded so happy. Keith has even got a 1-year show Kya Tu Meri Laage Re. Touch wood.

This engagement of yours on Valentine's Day happened quite suddenly...
Rochelle:
Not really, our families were in the loop that we will soon get engaged. It's just that Keith wanted to take me to snowy mountains. I asked him to go. He hadn't told me what he had in mind! I thought that I would rather be in Mumbai because recently I have travelled quite a bit for work. But he shot back saying that he couldn't go without me. That's when it struck me that perhaps he had something special in mind.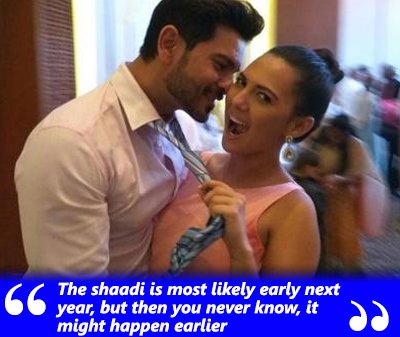 Image Source: vk
And then?Rochelle:
I made a few Inspector calls to our common friend to find out but to no avail. The next day on Valentine's, I landed up at his house. He was calmly having dinner and seeing TV.
I got impatient and a bit upset; this didn't look like what I had expected. And then suddenly, he got up and slipped a ring in my finger.
I must say that I put cold water on his romantic plans.
Keith:
Yeah man, but I think God decides every step of your life. And I think everything happens for the best. I have the love of my life with me and I am certainly not complaining.
When is the shaadi?Rochelle:
No date set yet.
Not in 2017?Rochelle:
Most likely early next year, but then you never know, it might happen earlier.
How have your families taken to the engagement?Rochelle:
We both have become an integral part of each other's family. Keith had even told my dad about the engagement beforehand.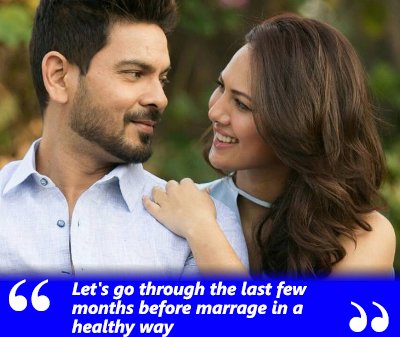 Image Source: images

It's good to see this slow and steady approach...
Rochelle:
It's better if you do things in the right way and keep the families in the loop about the same. This all gives you a big sense of security.
Are you guys living-in?Keith:
A live-in arrangement works for some people and I am not against it. But I would rather go the way that some questions remain unanswered till the right time.
Rochelle:
No, we both are old fashioned in a good way. In Mumbai, you have a certain set life. And you need to prepare your mind and heart that your life is going to change. Getting into that mould can happen only if you have time and space to yourself. Let's go through the last few months before marrage in a healthy way.
Now that I am going to get married, I realise that why some people are not game to rushing into things. I have begun to think like them.
It's already hitting you'll that your life will change...Rochelle:
Yes, and it's good na? We are only getting to prepare for that.
Anything you'll want to change about each other?Rochelle:
No, else why would I have agreed to marry him? We are both very happy the way that things are set up right now. We are looking forward to having a nice home.
He is such a nice, patient guy who does not react to my crazy ideas. Sometimes I get super excited, and sometimes... (trails off).
Keith:
Rochelle is a very real person. She will tell you there and then what she feels like, and will be the first one to apologise when she realises that she has done something wrong. She is fine the way she is and I am fine with that..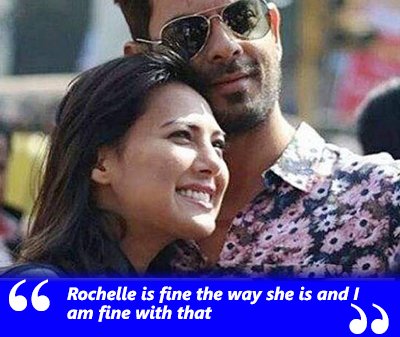 Image Source: piming
There must be people around you who must be saying: Arre shaadi kyun kar rahe ho?Rochelle:
Yes, people say things like 'you are compromising'. I beg to differ. Keith and I are only going to grow together. I have a lot of friends who are in happy, healthy marriages. Our friendship and love is exactly the relationship that two school chumps share, no expectations from each other. I would rather look inside myself to learn what I can change in myself to make our future better.
Keith:
Pagalpanti hoti rehti hai, I don't think you lose your freedom when you get married. Lekin haan if you keep thinking like that, you are definitely destined for doom. You should only imbibe strength from the your partner.
Thumbnail Image Source: unlimitedzz