Rytasha Rathore On Sex Toys, Sex Education & The Need To Discuss Sex More Openly
Her web series, Sex Rated: The Vice Guide to Sex in India, is making waves and speaking about one of the show's most popular episodes, Rytasha delves on the importance of Sex Education and being Sex Positive, as a nation...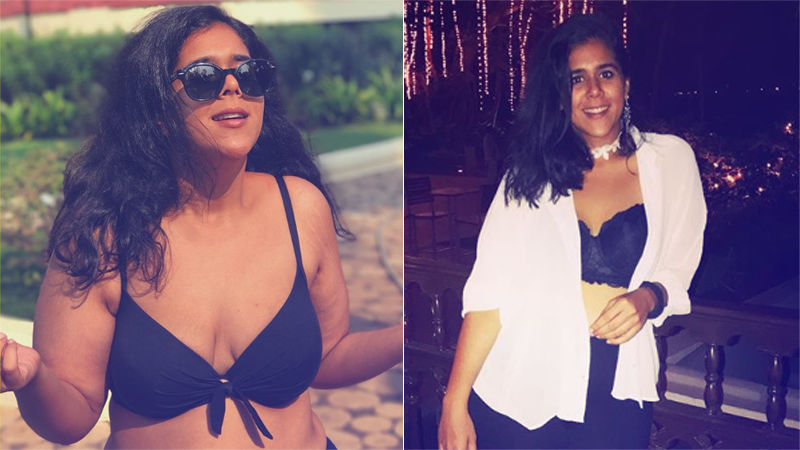 Television actress Rytasha Rathore who is popularly known as Bado Bahu is currently riding high on success on her ongoing digital series Sex Rated: The Vice guide to Sex in India. Speaking to us, she reveals that sex needs to be talked about more openly amongst the youth of today.

Read the full interaction with Rytasha below...

Your current series Sex-Rated: The Vice Guide To Sex In India has got a good response! How does it feel?
I am quite happy with the response we have got! It is a great feeling to see so many people acknowledging such content, which is honestly very necessary! I mean we as a society have to start openly talking about such things! I am glad that just the existence of this show has become a talking point for some families, about the topic itself.
You are breaking stereotypes by talking about topics like sex toys and sex education on the show! Other actresses in the industry generally shy away from such topics, but not you...
I have never really felt the need to shy away from talking about such topics. I mean there is honestly no need to shy away from these things. We come from this process! We are products of this process! So I of course am not shy about talking about how I have come into existence! I also feel that public figures have more of a responsibility about these things, and so I am just doing my part as my social responsibility.

The next episode is on sex education. According to you, how important is it?
Sex education is extremely important, as we need to be more sex positive as a country, and that has to be instilled in our youth! According to one of the experts I spoke to during the series shoot, sex education should begin as soon as the child is born!

There shouldn't be any shame attached to these things. I feel that the kids should be taught to know that this is their body, and to understand how it works. Somebody through this show said something very good, that your body is like your house and so you just have to know where everything is!
What are the episode highlights?
The episode is a very exciting one! We will be seen speaking to a sex counsellor, Dr. Bhosle, who has given us a lot of insight on this topic. We even went to Shonagachi to shoot an episode for the same!

So this one is definitely a balanced episode in many ways. An exciting one to look out for! It is a very informative one, and we tried to make it as entertaining as we could. People do tend to tune out when they are watching things about topics like sex education, but in this episode, I don't think anyone is going to tune out.
How did you prepare yourself to shoot this episode?
So the vice team had done a lot of research beforehand, specially for this episode. So with all the mixes and matches we could add in to the episode, that's how I finally prepared for it!
With all the research work mainly. I myself did gain a lot of knowledge while shooting for it. Things like not knowing that children should be aware of this from the time they are kids, was quite new to me too! And things like just to normalize the human body mainly, just opened up my eyes to new perspectives!