Shaheer Sheikh Wants To Be A Rebel In Love, Sonarika Bhadoria Says, "Bhaag Kar Hi Shaadi Karungi"
New age Salim and Anarkali, Dastaan-E-Mohabbat's Shaheer Sheikh and Sonarika Bhadoria, have a modern take on love and marriage. Read their fun and feisty exclusive chat with SpotboyE.com below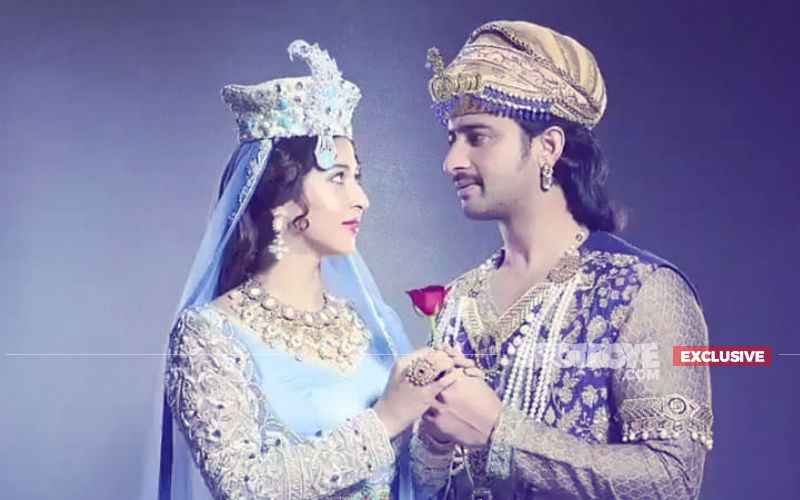 Shaheer Sheikh and Sonarika Bhadoria turn Salim and Anarkali in Dastaan-E-Mohabbat that will hit your TV screens soon. During the launch of their magnum historical fiction, they took out time for a fun interview with SpotboyE.com. Read on to know what the two have to say about the show, and lots more

Are you nervous to play the iconic characters of Salim and Anarkali?
Shaheer: Many actors have played this character(Salim) but you don't tire of the story. Mughal-E-Azam is my personal favourite, it's an iconic film and I can watch it again and again. Though it's been a long time since it released, so that way we don't have pressure of competing.

Sonarika: Because we are not trying to make Mughal-E-Azam. It's Aniruddh Pathak's whole new take on Salim and Anarkali. It's a fresh take so we will be exploring something new.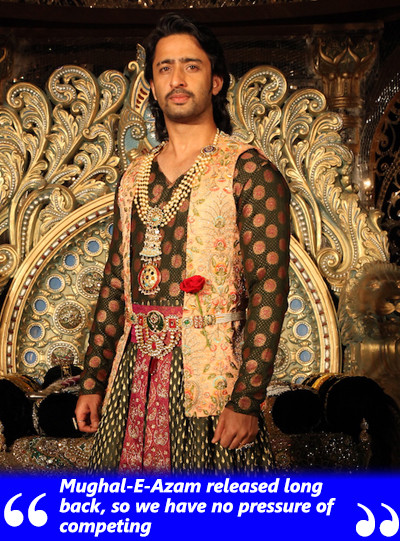 What homework went into playing these characters?
Shaheer: Speaking Urdu fluently was one of the most important prerequisites for the part. It's not like that I haven't read or learnt the language before but I don't speak it in day today. So brushing up on it was required. Also, I read a lot about Salim because I am playing this epic character, so it was must to know as much as I could about him. Salim was a warrior but we are focusing on his romantic side more. That's why knowing his emotional journey was my priority.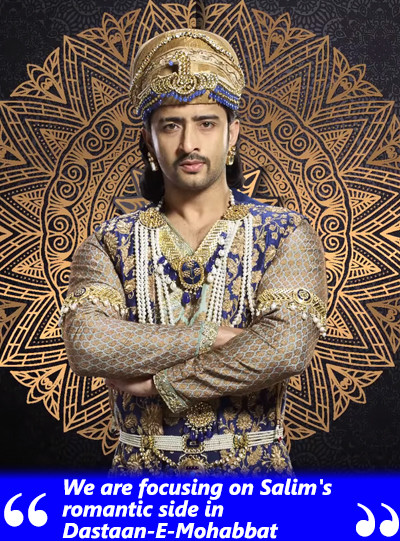 Sonarika: I learnt Kathak for 2 months, as it was required for the part of Anarkali. I anyway love it, and feel there is nothing more graceful than this classical dance form. I used to feel amazed seeing Madhuri, Rekha and Madhubala ji perform Kathak like a dream. But this is the first time I have tried my hand at it, and I am not at all perfect. My co-ordination is off many a time and I have a long way to go (smiles).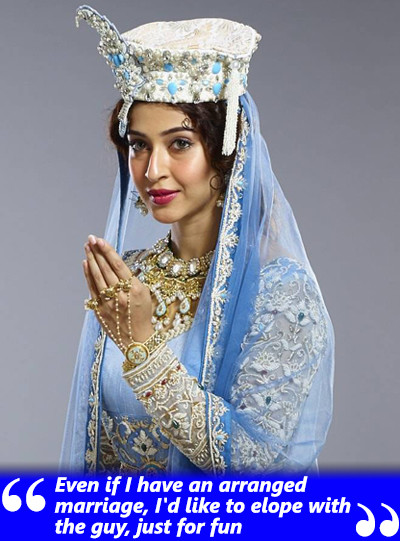 Shaheer and Sonarika, have you guys ever been a rebel in love?
Shaheer: I think if you have something worth fighting for then I don't mind being a rebel.

Sonarika: I still tell my parents, "Mumma agar aap log ladka dhoond bhi loge. Aapko pasand bhi aa jaayega, main bhaag kar hi shaadi karungi." Just for the fun of it. Main pyaar ke liye bagavat karungi. Just to have that feeling of excitement.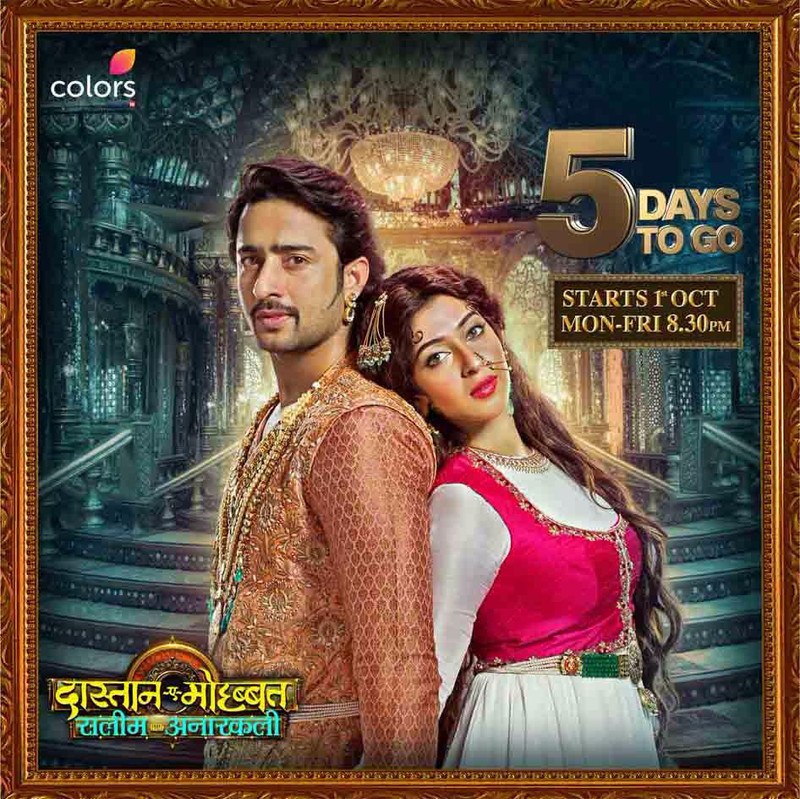 Shaheer Sheikh And Sonarika Bhadoria In Dastaan-E-Mohabbat

Shaheer, would you do that?
No No, my family loves me and I am sure they will be happy in my happiness.


Image Source: instagram/colorstv, colorstv