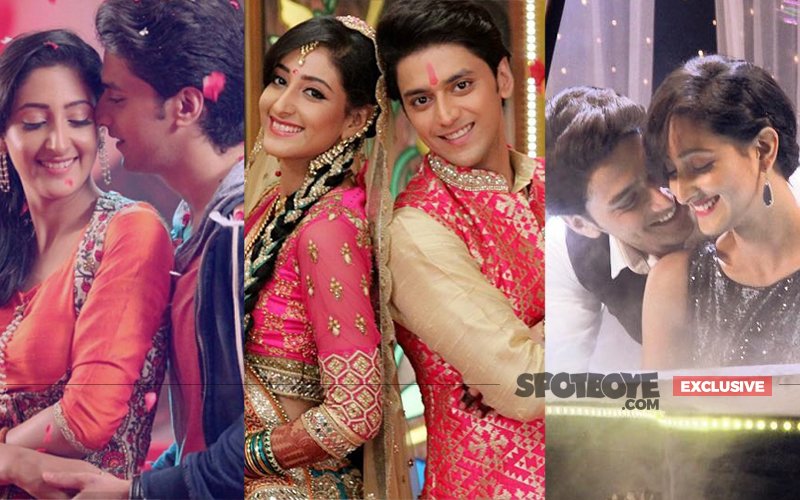 Your browser does not support the video tag.
When Kinshuk Vaidya declared that he is dating his Ek Rishta Saajhedari Ka (ERSK) co-star Shivya Pathania, SpotboyE.com soon got in touch with his lady love and spent an entire afternoon at her Malad pad, where she shares a flat with a friend. All giggly, the first thing which Shivya told us before starting the interview, "Kinshuk already said it and I told him, I will tell the rest." In the most candid chat, Shivya, surrounded by her soft toys, spoke to us about her love Kinshuk, his family, her family, how she faced body shaming in childhood and much more.

What is the best part of being with Kinshuk?
Both of us are ourselves. We like each other the way are and don't pretend to be someone else to please each other.

3 things you like about Kinshuk...
In today's date and time, he is a person who is very close to his parents. He is a Mama's boy and he accepts that. That is the best thing I like about him. Secondly, when people want to hide their relationship and roam around saying 'we are just friends', he is very committed and vocal about it. He doesn't like to hide. And thirdly, I can just be myself and very supportive. We can share our dreams and aspirations with each other. Sometime, he makes me wonder if he is for real.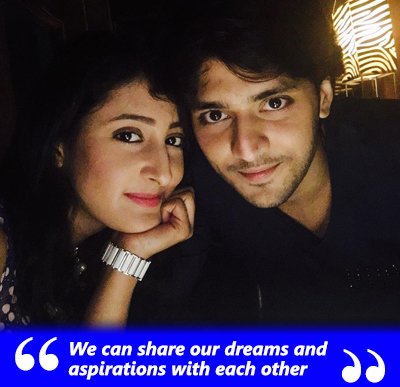 Image Source: instagram/shivyapathania

Kinshuk told us that you can get away with anything you want...
I really have a lot of foot-in-the-mouth moment. I had become the benchmark of stupidity. For example, if anybody else did any stupidity they would say, 'tune to Shivya wala kaam kar lia'. I say and do things without even realising. And in spite of all this madness, Kinshuk likes me. It means a lot (smiles).

When did you realize that sparks are flying between you two?
My friends are going to kill me for this. When he wasn't around me, I started missing him. That's when I realised kuch toh gadbad hai. I realised that I am not watching any videos online at night but thinking whether I should call him or not...I was like...shit main to phas gayi.

We are not 'just friends'. We are friends and we do all the things together as friends. Last year I remember, it was raining and I wanted to get wet. He just joined me. There were no sparks. It was case of aag lagi hai.

How did your parents react when you told them about Kinshuk?
I am close to my mom but with dad, I have never discussed men. Boyfriend bana na is a big deal. But he knows about Kinshuk's presence in my life. They are cool in that sense.



Image Source: instagram/shivyapathania

Shivya, what is your idea of romance?
When you know that you are going to be together no matter what the other person's imperfections are, I feel that is romance. You can find romance even when you two go out to have tea from a tapri.

What are your thoughts on marriage?
I believe in marriage. My parents had a love marriage. There is no right time to get married. Kinshuk and I have discussed about it but that doesn't mean we will get married right now. Both of us are going to first focus on our careers.

Unlike other couples you hide their relationship, what gives you this confidence?
Our professional and personal lives are different. We believe in ourselves and Kinshuk says, "Agar real life me hero nahin ban sake to on screen hero banne ka kya fayda." That is one thing which doesn't make us pretentious. When you are in love you should be open about it. When it comes to professionalism, being in love doesn't hamper your work.

Would you guys be willing to do a reality show like Nach Baliye?
I discussed this with Kinshuk. I just don't want to jump into anything for money or just because everyone is participating in it. It's a platform where you need to show your art. We are not ready for it yet.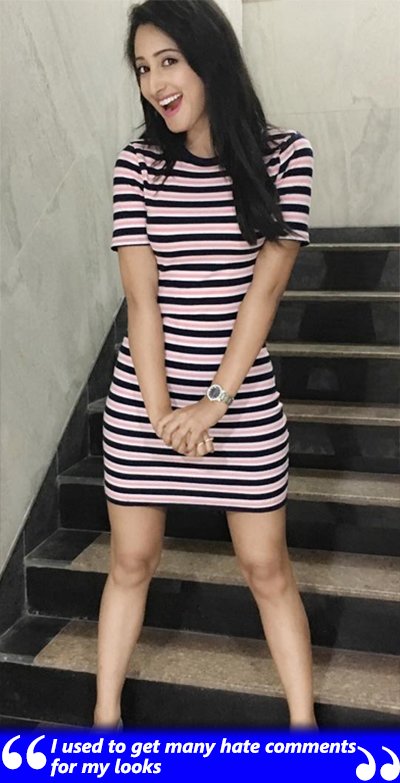 Image Source: instagram/shivyapathania

Have you ever faced body shaming?
Yes. I have faced so much of it since childhood. In 7th standard, I visited my aunt's place and I ate a lot. When I came back to Shimla, people couldn't recognise me because I was so fat. I thank God because I experienced how a kid is treated in school when she is fat. There have been times when people will say, 'hatt moti'. You lose your confidence and start thinking that you are not good enough, or visit places or wear particular clothes. But I was good in studies and dancing, and my teachers were fond of me. I changed my school and started walking of 1.5 km every day and reduced a bit of weight. The people's mentality towards me changed. I have groomed myself slowly. Fat or thin, I am proud the way I am.

Even during my first show Humsafars, I used to get many hate comments as if I have committed some heinous crime. I was acting opposite Harshad and he was popular for his onscreen chemistry with his female co-stars. I used to cry because of the mean comments. Later, my detractors started praising me for my work.

Now that the show is over, what are you up to?
Nothing! There are many things I want to learn. Till the time I get another project I want to learn something new. I plan a lot of things but every time it goes down the drain.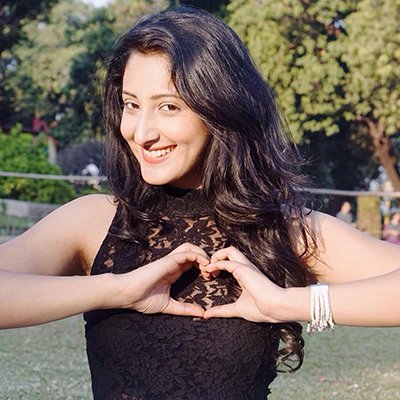 Image Source: instagram/shivyapathania

The show wrapped up pretty soon. What went wrong?
I am really thankful to all my fans as it was because of them we got three extensions. We knew it's going to wrap up but there was also sadness as it was such a huge production and good people. After a period of time, you get used to it. I have been happy the way our show was liked. There has been a misconception regarding the TRPs. The show's TRP has been 0.5 since day 1. We have also reached 0.7. When the channel's highest TRP for show has been 0.6, we have been a 0.5.

Three years of being in Mumbai, what struggles have you faced? How has been the survival?
I have been very lucky in this part. I was auditioned for my first show in Shimla, and then I came to Mumbai. I didn't want to come to Mumbai in the first place and thought of going back in 2 days. I had no hopes of getting selected for the show. The real struggle started after Humsafars ended. I learned what it feels like attending an audition every morning. I learnt the industry is very deceptive. Sometimes you sign the contract and then it doesn't work out. And after a few months of auditions I finally landed with Ek Rishta Saajhedari Ka. Talking about finances, I had enough money to survive till I bagged my second show. When I fell short of money in between, I did catalogue shoots. I didn't ask money from my parents.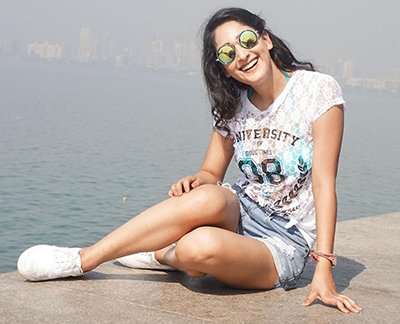 Image Source: instagram/shivyapathania

Have you faced any indecent proposals?
Yes, I have come across one or two. The person will sign you only if you show willingness. You won't come across good people every time. But I have always seen and believed in the brighter side. At the end of the day, only talent speaks and you have all the right to say no.

Your parents have supported you throughout your journey of becoming an actress?
I come from a conservative Rajput family. All my relatives are very traditional and they believe that girls will marry after a certain age. When I started modelling, my dad was in for a shock because I was also doing my engineering. We had a conflict in between in choice of a career. Later I realised, he was just being protective of me. After I won Miss Shimla, they were very proud and even my relatives realised that girls are just not girls, they are someone who will make you proud.

How does the recognition and fame treat you back at home?
It's something even words can't express. We used to watch Kapil Sharma shows and Kaun Banega Crorepati together. And then when they saw me on TV with Kapil Sharma and Amitabh Bachchan, it was big deal for them. There's an incident I would like to share when I got a call to share the stage with Amitabh Bachchan for an event in Raipur. My father had clicked a pic with a mannequin of Big B and I thought that to be real. I was flaunting the pic in front of my friends in school. But kids can be very rude. There were some students who told me it's a mannequin and I asked my dad why he had lied. His intention was to make me happy and proud of it. This entire incident flashed in front of my eyes. I know my people back at home are very proud of me when I stood near Mr. Bachchan.

What was the most difficult part of shooting in Jaisalmer for ERSK?
Thanks to Jaisalmer I got to know that my body can't take extreme heat. As I am from Shimla, my entire body had swollen due to water retention when I was shooting under 56 degrees. But the lovely people around me kept me going.

Who are your closest people in Mumbai?
My roommate, who is not willing to come outside as she knows I am giving an interview. I have very few friends and they are very good at heart and I can count on them. Also Kinshuk and his family. They are very warm people. When I miss my family, I meet his friends. Also, Sanjay Gagnani, who plays my on-screen brother in ERSK, is a good buddy.


Thumbnail Image Source: instagram/shivyapathania