Former Bigg Boss contestant Sofia Hayat is extremely dejected. According to her, her husband Vlad Stanescu was a fraud (we broke that story, this morning). The actress put out a couple of Insta posts, which made us call her. However, she spoke calmly- except at two points when her voice got choked with emotion. Read on for the excerpts from the conversation...

Is it true that you have parted ways with your husband, Vlad Stanescu?
Yes.

What exactly happened?
He is a con man. I found out that he is a pack of lies. He had no money, he worked in a shop- but I still married him much against the wishes of many of my well-wishers. We had a Muslim wedding and a sacred union, not a British wedding. I started smelling a rat when money started disappearing from my purse.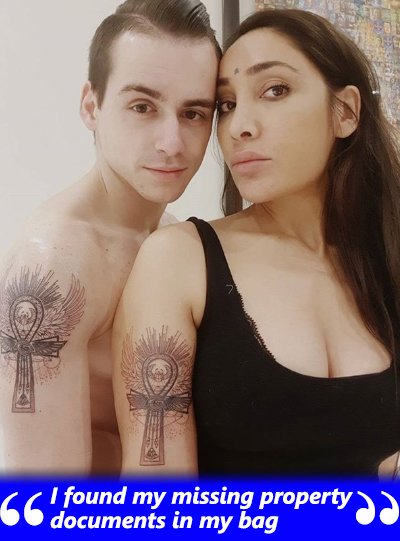 And then?
My documents relating to my property went missing and I found those in his bag. And guess what! He was doing this with his ex-wife, I caught their messages regarding this on his phone. I believed him when he said he was an interior designer but apparently he was not, oh how did I?


Have you lost faith in men now?
(Voice chokes with emotion) I am just sad that I let down a lot of people. who had guided me not to get involved with him. I wanted them to believe that I was right in my judgment of love, but... (trails off).

I haven't lost but I don't want to be in a relationship for sometime, it is not important to me. I gave him a job in my company, he underwent training, I did so much for him (trails off).

We hear, you lost your baby sometime ago...
Yeah, that was another tragedy. We went for the 3-month scan and nothing showed up, and the next day I was bleeding (Voice chokes with emotion).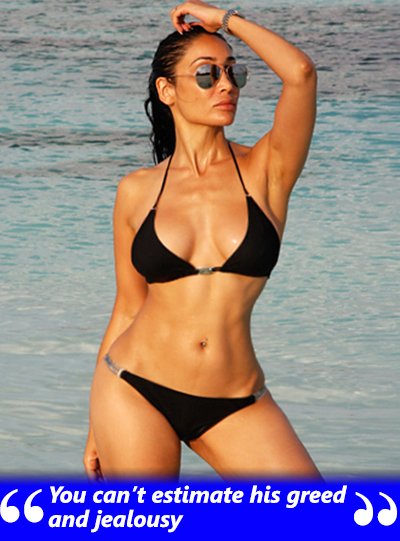 Did Vlad ever raise his hand on you?
No, he never hit me. He was very sweet (pauses).

Go on...
When somebody is so nice to you, you get easily fooled I guess.

Did Vlad say sorry to you when you caught him?
He said sorry, but he also said that he wanted to be my equal. Imagine, the greed and jealousy!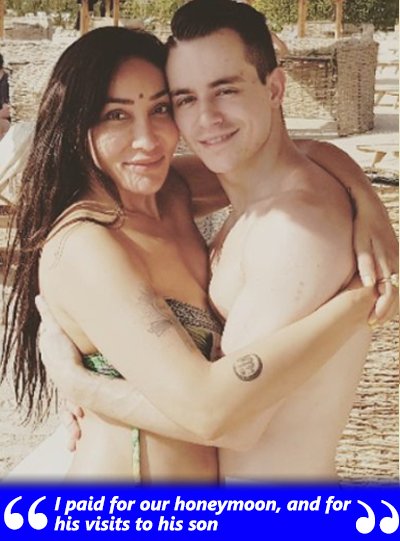 He has a son in Romania from his first marriage. I paid for our honeymoon, I paid for his visits to his son. I paid for virtually everything. I gave him a job in m company and he was drawing Rs 1 lakh per month. And hold your ears! He was also trying to steal my jewelry.

Would you take him back if he pleads for mercy?
As I said he was trying to steal my jewelry. Well, let me tell you that the stealing thing happened 6 months ago. I think I have answered your question if I will now take him back.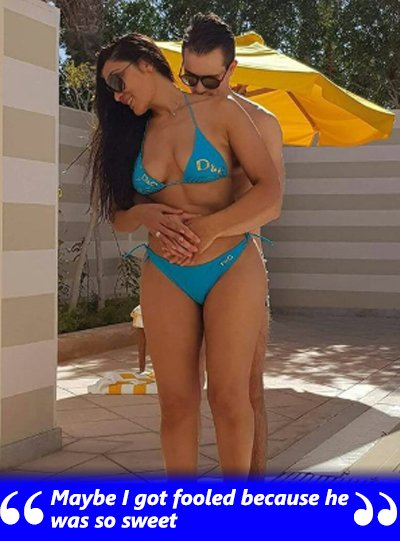 We saw your bold pics with him, sometime ago...
I was madly in love with him, but obviously he wasn't. He was playing a big game. Anyway, now I have thrown him out.

When did you throw him out?
Thursday night (April 26).

You had become a nun and you changed the dynamics to marry Vlad...
Yes, he used to woo me with cakes, flowers and chocolates. Imagine he got first friendly with me at meditation sessions which I conducted, he said he had come to seek spirituality there!

Has he called you, after you kicked him out?
He has been texting me, but I am not interested. He said he was not taking the wedding ring, but I now realise he took that too. It is worth Rs 10 lakh. I have asked him to give the ring back.

Divorce?
I don't need to divorce him, as we are not married legally by the British law. I was married under Islamic law by the mosque in UK if you've married through a mosque, you don't have to go to court.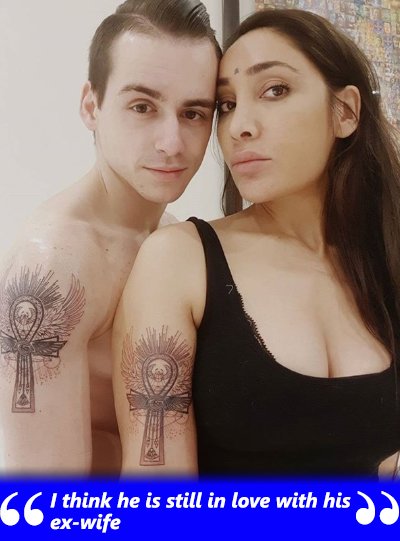 The process ahead?
I have to get in touch with the mosque to tell them what has happened, let's see what they say.

What's your family saying?
You mean, parents? Well, my dad passed away 2 years ago. My mother is in a state of shock. My brother had warned me to be careful, he now says that I be with someone only if that person has what I have. I was so blind in love. Vlad had no name, no fame--- and he went on to live an opulent lifestyle, only because of me.

I think he was still in love with his ex-wife; I saw some messages on his phone.

Where does she live?
Romania.

Have you met her?
No, Vlad always painted her as a nasty woman.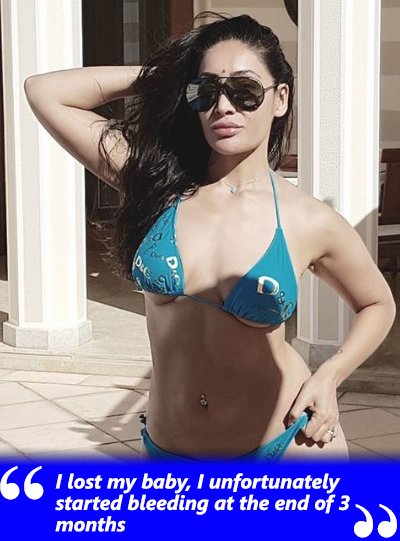 Was Vlad sad when you lost your baby?
Yes, we took it in our stride. Think of it, everything happens for the best. If I had delivered and Vlad had conned me later in life, I would have found myself in a worse situation. The divine was looking after me, he saved me in the nick of time. I think my heart is very pure. Do you know that my dog Hector had started growling at Vlad since the past couple of weeks?

Oh, so he had sensed his fraudulent ways. Frankly, I wasn't a dog lover till date. One of my colleagues is a dog lover and now I think I will follow you guys...
Dogs are very sacred, very intelligent. Initially, Hector liked Vlad but slowly... (trails off).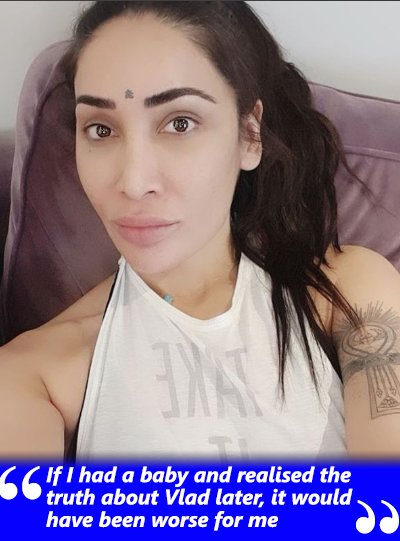 Please continue...
Vlad had no image and suddenly he became Prince Charming. Think of it, I was responsible for that image. So many other men wanted to be with me, some had even proposed to me. I ended up spending Rs 1 crore on Vlad. I trusted a devil.

It pains to see most friendships and relationships running not deep, today...
I agree with you. All said and done, I defeated the devil. Today, he might be looking out for a job, not having good food to eat, etc. But it's his karma.




Image Source:- Instagram/sofiahayat
They say the best things in life are free! India's favourite music channels 9XM, 9X Jalwa, 9X Jhakaas & 9X Tashan are available Free-To-Air. Make a request for these channels from your Cable, DTH or HITS operator.