Sreesanth And Wife Bhuvneshwari EXCLUSIVE INTERVIEW On His Arrest, Bankruptcy, Intimate Scenes, Dipika Kakar
Sreesanth and Bhuvneshwari jointly talk about his jail days, financial crisis, steamy scenes, Bigg Boss 12, threat of acid attack on Dipika Kakar... and lots more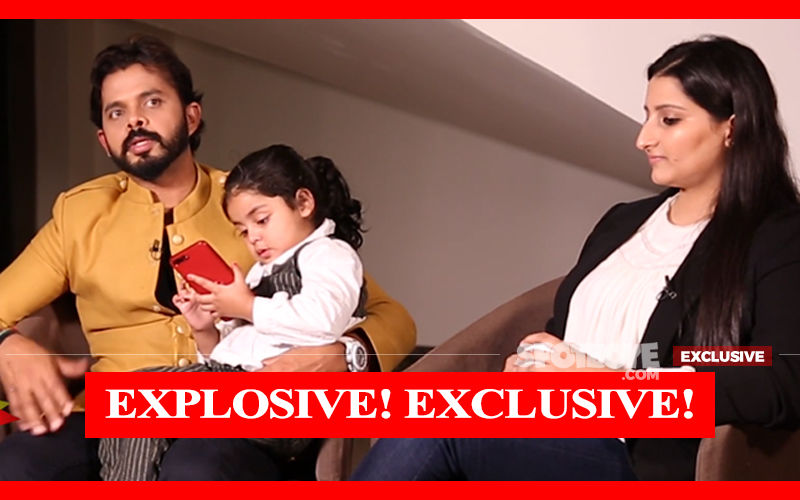 We met up with Sreesanth and his wife Bhuvneshwari at J W Marriot (Juhu) where Sreesanth was promoting his upcoming film Cabaret which its producer Pooja Bhatt is now releasing on Zee5 after she had a fallout with T-Series, who cut down the film's publicity amount from 7 cr to 3.5 cr. Pooja fewlt that would limit the reach of her film and chose to rather wait for someone else to pick it up- and of course when Zee5 did, her joy knew no bounds.
Sreesanth and Bhuvneshwari were completely at ease and their little daughter settled on Sreesanth's lap before we started rolling the cameras. We loved the child in the middle and you won't be able to take your eyes off her. Importantly, Sreesanth was game to answering everything. Bhuvneshwari touched upon some delicate matters too, while Sreesanth candidly admitted that he had run into severe financial duress and almost lost the will to live when he was jailed. "Kudos to Bhuvneshwari who stood by me and her father who did not judge me in any wrong manner," he said.
We had spoken to Sreesanth earlier specifically about his heated arguments with Rohit Suchanti, Surbhi Rana and Deepak Thakur in Bigg Boss 12.
We did touch upon his Angry Young Man image in the cricket and glamour world. Sree (as he is fondly called) took this question on his chin very calmly.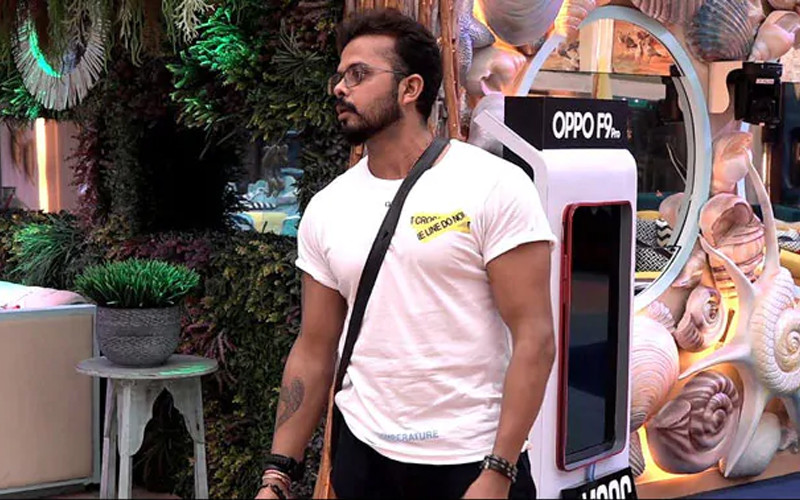 Sreesanth In Bigg Boss 12
And of course, we spoke about Bigg Boss Season 12 where he finished 1st Runner-Up a few days ago. Sreesanth and Bhuvneshwari said 'they were extremely concerned about
Dipika Kakar and ran down the person who has threatened her of throwing acid on her'.
Our last question in the interview was addressed to Bhuvneshwari and it might have surprised her when we asked if she okay with Sreesanth doing intimate scenes in a film. The lady handled it pretty well and by this time, the li'l one was feeling a bit tired and getting cranky.
Image Source :-Youtube/spotboye