SUNIL GROVER SPEAKS OUT: I Realised It Much Later That The Kapil Sharma Show Was Not Mine
Read on for Sunil Grover's FIRST INTERVIEW after his mid-air fight with Kapil Sharma. He is as witty as ever, and you got to read between his lines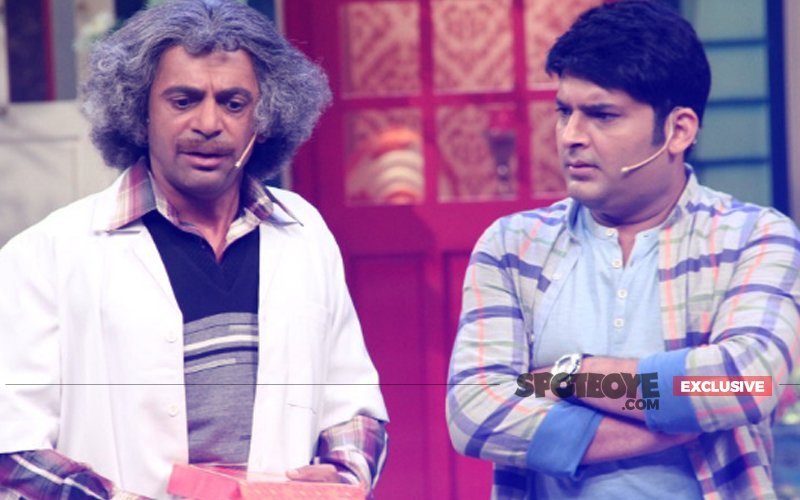 Hell broke loose mid-air between Kapil Sharma, Sunil Grover & Co on March 16. After that, Sunil Grover, Ali Asgar and Chandan Prabhakar have not been seen in The Kapil Sharma Show (on Sony).

SpotboyE.com caught up with Sunil Grover for his first interview post that horrendous fight:

What's next for you after The Kapil Sharma Show?
I have been approached for new work. But honestly, I have not decided on anything. I don't know where life is taking me. The situation is such that I can't even believe certain things that have happened.


What is so unbelievable?
Everything happened so sudden. It was like an emergency landing.

What type of show are you looking for? Would you like to do a show with an ensemble cast or...?
(Interrupts) Even if I am playing a sideline guy, I will be perceived as a central guy.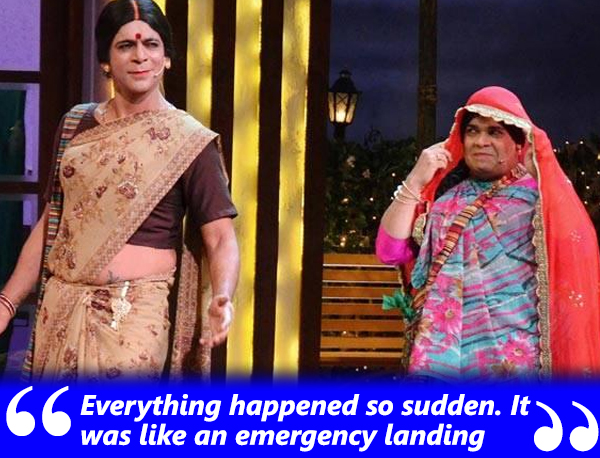 Image Source: youtube/setindia

Are you hung up on playing a central role?
I don't know whether I am prepared to do something new immediately. I have been a part of the greatest show on television. I have been very lucky. But right now, I can't figure what to do next. Thoda time doh.

No chances of coming back on The Kapil Sharma Show?
As of now, it is not on my mind at all.

If Kapil meets you personally and apologises?
Why are we going down the hypothetical lane?

Please continue...
Ye show mechanical nahin ho sakta. It needs a certain amount of... (pauses again). See, it's not only me, but many people are out from the show since a few days. I don't know, time will tell where we all end up.

Are you talking to your ex-colleagues from the show who quit with you?
Jobless people will talk to each other na? Yes, we do talk (laughs).

Are you hurt that Kapil's thanksgiving in the 100th episode was very round-and-about and he didn't mention your name in it?
Frankly I didn't see the 100th episode, but what difference does it make if he didn't take my name? I was an integral part of the show, wasn't I? Why thank me? Mera bhi toh show tha woh.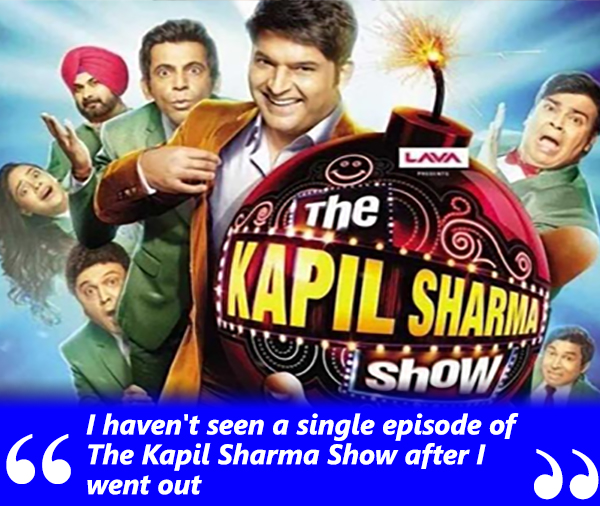 Image Source: twitter/KapilSharmaK9

Are you saying that the show was as much yours as Kapil's?
No, I am not saying that. In fact, I realised it much later that it was not my show.

You said that you didn't watch the 100th episode of The Kapil Sharma Show. Have you been not seeing the show after March 16?
I have been very busy. I haven't seen a single episiode after I went out. I have seen only few promos.

Bollywood stars coming on The Kapil Sharma Show now are less, it's more filled with singers and villains...
What can I say about that? Ab ye unki tension hai. meri tension kuch aur hai- which is, what should I be doing next in life?

You had a very handsome regular pay packet coming from The Kapil sharma Show...
I have never been an insecure person. Regular income will be taken care of once I start doing some show again.

Is your wife complaining that you left something which gave you a good, regular income?
My wife is with me on my decision. She trusts me.

Money or Self Respect?
Good work.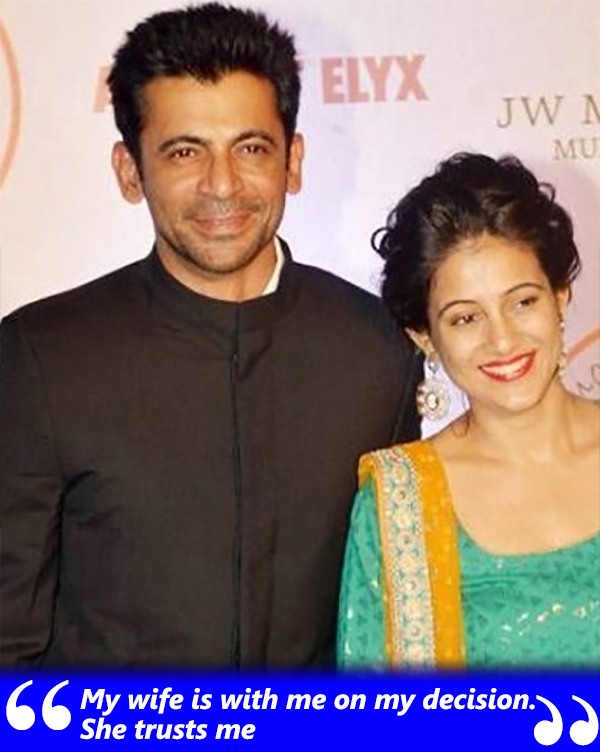 Image Source: sillyconfusion

The work you were doing in The Kapil Sharma Show was not bad...
Okay, good money with work and self respect.

If not in The Kapil Sharma Show again, will you work with Kapil in future on any other venture?
Silence.

Are you in Mumbai now?
Yes, but soon I am off to Singapore for a performance.

Which character has made you more famous- Rinku Bhabhi or Dr Mashoor Gulati?
I love to dress up as a woman and a male doctor both. But since you insist, let me tell you that I have become a DWAD (Doctor Without A Degree).

Does your 7-year old son Mohan ask you to imitate your two characters from The Kapil Sharma Show- Rinku Bhabhi and Dr Mashoor Gulati- when you are at home?
Children like to impress their friends that their father is at their command. It happens at my home as well. It's all about power na?

But power should not be misused, right?
It's okay as long as it is misused by kids.


Thumbnail Image Source: youtube/setindia