TV Hottie Krystle D'souza: I Don't Think The Sexiest Asian Women List Is True
Nia Sharma, Priyanka Chopra and Deepika Padukone, are you listening? Krystle D'souza too had grabbed a spot on the list but says that she does not take it seriously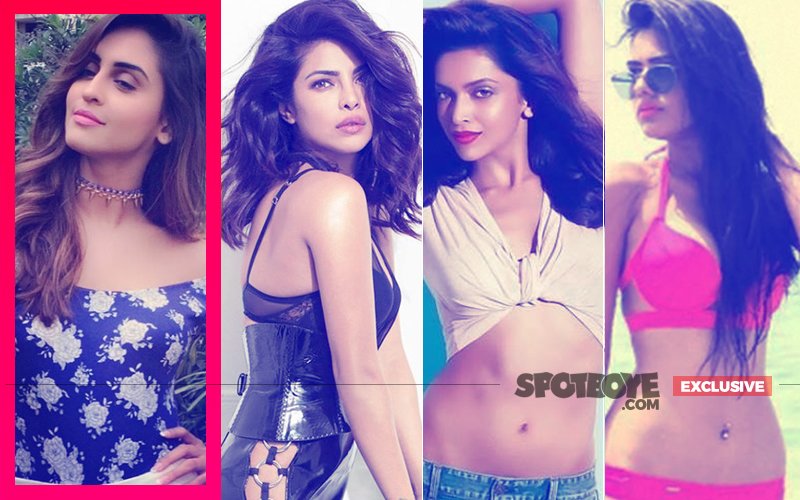 Krystle D'souza is one of Indian television's most desirable stars and now the actress has added another feather to her cap. Krystle has become the first television actress to launch her own app. And as a treat to her fans, she has posed for a sexy photo shoot too. SpotboyE.com spoke to Krystle about the 'sexy' tag, relationship rumours and a lot more.

You are the first TV actor to launch your own app. Where did the idea come from?
The app is called Krystle D'souza Official. I have seen Hollywood stars doing this. So pehle se hi man tha ki main kuch aisa karoon. The idea came to me when one morning I wanted to share a post. I had to post it on Facebook , Twitter and then on my Instagram and I was very irritated. Then I thought if I am so irritated, my fans too must feel that way, having to follow me on all these platforms. So I decided to make this app, a one-stop shop. All my social media posts, plus exclusive videos, photo and much more will be available through the app. Plus, there will be many contests and I will be able to send and receive gifts too.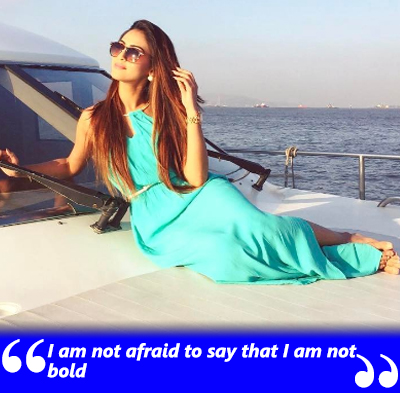 When you teased the launch of the app, saying that you will make an announcement soon, the rumours started swirling...
I was so excited, I thought let me do a countdown. I did a countdown of three , two , one . There were so many comments and itne speculations, I can't tell you. People said, Krystle has got married, Krystle has got engaged, some said Krystle is the new Chandrakanta. Then I just announced, here is my app.

Why have we not seen you on a reality show?
It's not that I am not willing to do a reality show. It was just that the timing was never right when I was offered the shows. I would love to do a dance reality show. When I was approached for Jhalak, I was shooting for 12 hours and couldn't add another thing to my schedule. And I am scared of heights, so Khatron Ke Khiladi will be very difficult for me. I am also scared of insects, I am scared of everything that the show demands. Bigg Boss is also very scary. So many controversies.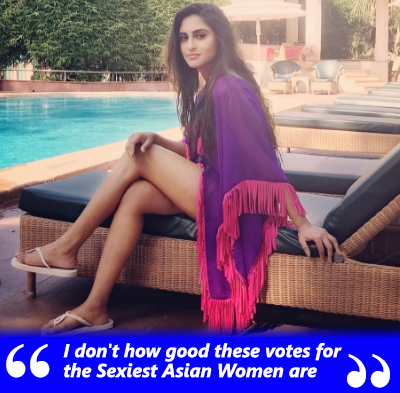 You recently posed for a very sexy photoshoot...
I had to do a photo shoot for the app but many people thought that it was not hot enough. I always had a pretty, girl next door image and I wanted to break that image. But I didn't want to change so much that no one recognized me.

Talking of sexy, what do you think of the Sexiest Asian Women list? You had made it to the list in 2016 and Nia Sharma was named the sexiest TV star...
I really doubt that these lists are true. Asia is full of very sexy women and not all of them are in front of the camera, so the lists don't make sense. I don't know if I will top it or not or how good these votes are. But I do want to thank everyone who votes for me. It's always nice to be sexy.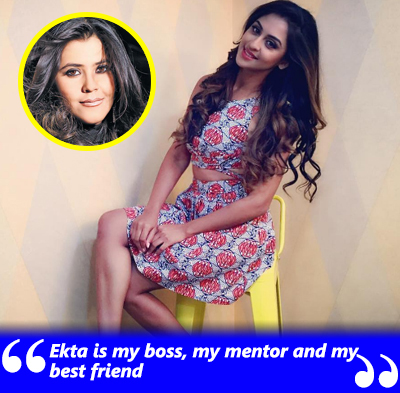 Speculation is rife that you are doing Ekta Kapoor's new web series...
My second favourite app is ALTBalaji. Ekta is my boss, my mentor and my best friend so if she offers me something and if I like it then you know it's a mutual understanding that we do that. I would love to do something game-changing.

The digital medium is bolder. Are you OK with doing bold scenes?
See, Krystle is not bold and I wouldn't do anything that I am not comfortable doing and my family is not comfortable watching. I am not afraid to say that I am not bold, I refrain from doing bold stuff. You can call me a coward but that is how my upbringing has been. There is a lot of fun, cool stuff to do in the digital medium, it's not just sex and making out and nudity.


Image Source: instagram/kyrstledsouza & hdimages