Vikas Gupta Confirms: Priyank Sharma And Benafsha Soonawalla Are Dating Each Other
There are enough and more instances to suggest that Priyank Sharma and Benafsha Soonawalla have affinity for each other. Now, Ace Of Space Mastermind Vikas Gupta has confirmed that they are indeed seeing each other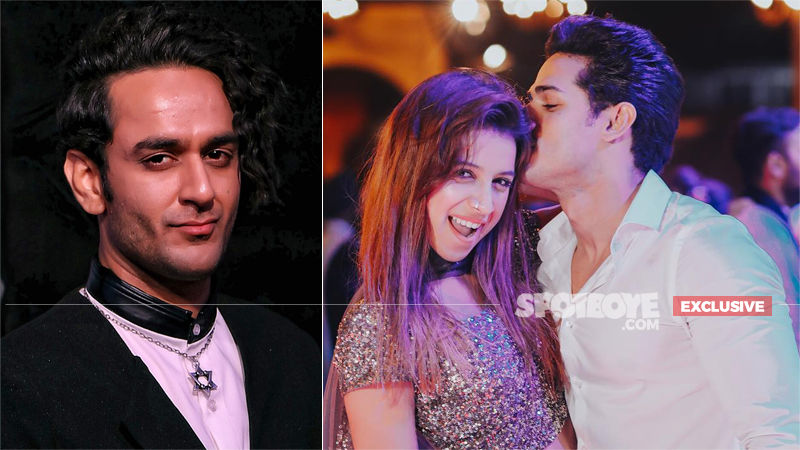 Vikas Gupta, who is hosting the on-going controversial show Ace Of Space, invited us to his den for a chat before the grand finale. He discussed the success of the show,
getting Divya Agarwal and Varun Sood on-board,
equation between Priyank Sharma- Divya- Benafsha Soonawalla-Varun and his upcoming show Khatron Ke Khiladi 9.
Excerpts:
Who is the mastermind behind Ace Of Space?
MTV. I was supposed to produce a show for them earlier but, back then, I got a call from Bigg Boss and that materialised. When I returned, the channel expressed a desire to work on a certain show featuring me and wanted to carry forward the tag of 'Mastermind'. That's when the idea of Ace Of Space popped up.
Were you expecting this response when the show began?
No. I thought people will take time to warm up to a new show but I didn't expect it to be No.1 on the channel in quick time. In fact, the show, which was initially planned for 43 days, has been extended.
How difficult is it for contestants to stay in dark rooms for so many days without sunlight?
This show is extremely difficult. I remember when this set (made by Omung Kumar) was being built, I was meeting housemates simultaneously. I told them this is more challenging then Bigg Boss- both mentally and physically since you have to survive without sunlight. The shrinking walls could result in claustrophobia.
Are they given medications to deal with difficult situations?
Yes, they are given medicines for the lack of sunlight. Also, a doctor pays a visit regularly.
If you get a chance to lock some Bollywood faces inside the house, who would they be?
No Bollywood celebrity is ready to come here even for 3 days. I remember Parth Samthaan and Karan Kundra had come into the house but when I asked them if they would stay, they point-blank said 'No'.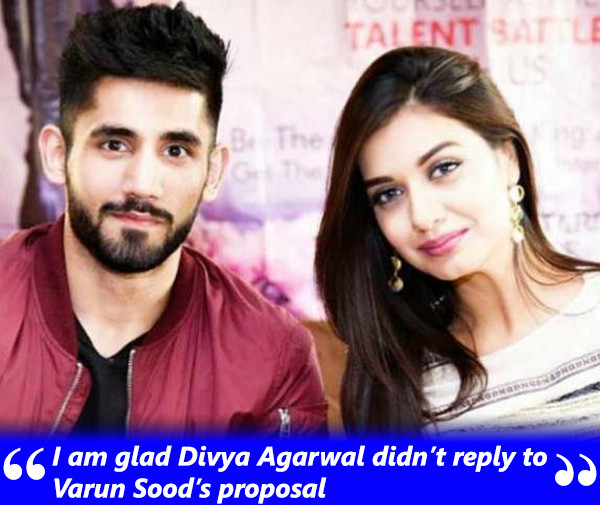 Divya Agarwal and Varun Sood are the most talked about contestants this season. Did you select them?
No, the idea was to have a variety of people under one roof. Pratik Sehajpal has been part of Luv School, Varun Sood from Roadies, Divya Agarwal from Splitsvilla and Riya Subodh (India's Next Top Model Season 3 winner) -- all these among others were selected to be part of the show. But yes, Divya and Varun are one of the most popular contestants of their respective shows and a lot about their common past has been revealed on the show.
This love angle between Divya Agarwal-Priyank Sharma-Varun Sood-Benafsha Soonawalla is confusing. Can you tell us what is happening between them?
I never wanted this topic to be discussed on this show, but somehow it kept coming up. As things happened, after Divya broke down, Priyank shared an open letter on social media, she said something again, the actor responded – matters snowballed. However, in all of this, I never took Benafsha's name even though she too jumped into this situation. Trust me, there is no mention of Divya and Varun's past in the last 21 days and the show is still doing well in terms of numbers.
Benafsha came in support of Priyank Sharma, Why?
Benafsha Soonawalla will definitely support Priyank Sharma because they are dating each other.
Why do they not accept their relationship?
I feel they have accepted it and somewhere they have not. Again they might not be dating, I don't know (laughs).
You think Varun's proposal to Divya was genuine or was it a move to stay in the game?
When you are away from the real world, emotions multiply. You start feeling that someone means everything to you, but I am glad that Divya didn't reply and simply said that she will wait for the show to end. That's a wise thing to do. People should wait before making such important announcements.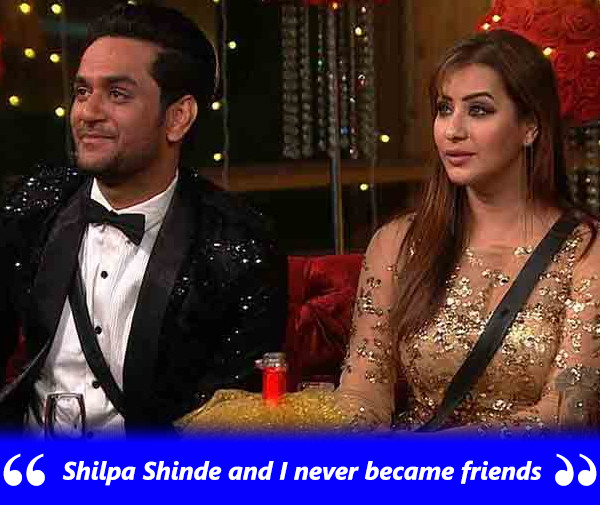 Why is Shilpa Shinde upset with you, yet again?
Shilpa Shinde and I never became friends. I have always admired her as an artiste. In Bigg Boss she came with a story ki unko ghar pe bithaya, kaam ka issues, but, I think, Salman Khan had already told her that I wasn't at fault. In fact, she also accepted it in her winning speech. But ab agar unhe abhi bhi kuch cheezon se takleef hai to main kuch nahin kar sakta.
Did you try to figure what went wrong?
I messaged her saying that I was hurt because of what she thought about me. I also told that I wouldn't bother her if he has so many issues with me. Her problem is that she gets instigated. When you know someone closely and people tell you something, why can't you just pick up the call and clear stuff?
Did it affect you?
If I was sitting idle at home, it would have. But my busy work schedule doesn't allow me to think about these things.
You feel Shilpa is doing this as she hasn't signed new shows?
No, I will never say so. She is sitting at home by her choice and I know that. She can get great work but she chooses not to. My energies are dedicated towards good work, so I really don't care Twitter pe kaun kya likh raha hai.
We will watch you on Khatron Ke Khiladi 9 next...
Yes. It was the most difficult show for me till now and my worst experience. I am not physically strong and it wasn't easy for me to perform the tasks.
You were thrown out in the seventh week?
Yes, I was taking pain-killer injections without informing anyone. I just want to sustain in the show due to competitive spirit. Jumping into the water when it's so cold outside, jumping from a helicopter and picking up a snake were few of the many experiences I have never had before. It's a difficult show. You have to be mentally and physically prepared. I did this show for my fans and the money was good too. It was an experience.
Your supportive posts for Rohit Suchanti on social media are not being appreciated...
I am not supporting Rohit Suchanti. He and I are very close. I want him to do well, to evolve and to lessen his mistakes.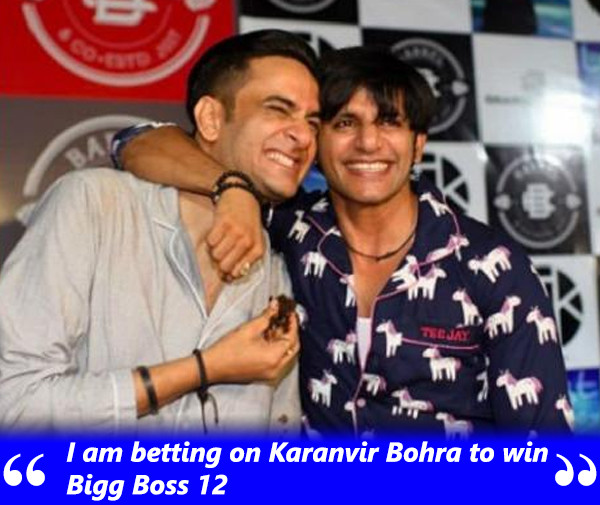 Is he your favourite player on Bigg Boss?
No, he is not. I like Dipika Kakar and Karanvir Bohra more as players. Rohit is not my favourite, but I love him the most. He has achieved a lot at just 21. So jo log bolte hain ki who is he? Kahaan se aaya hai? They don't know his journey so they should not comment. According to me, he is making mistakes. He should not speak to Dipika or Sreesanth like this. But, at times, he has also showed his maturity and took things in his stride.
You think Rohit will win Bigg Boss 12?
No, he will not win the show. But for him to come in Top 8 is a big deal. Megha Dhade was doing so well and she deserved to go far but see, she is out. I am glad that he got a rap on the knuckles from Salman sir. It must have made him realise that kahaan line cross karni hai and kahaan nahin.
You expected yourself to be the winner of Bigg Boss 11?
It's important to be popular and a good player if you want to win. I knew that I will not win. To win, you need votes. For this season, I am betting on KV to win. Sreesanth has successfully attracted the eyeballs with his stunts but again it depends if viewers want to accept his behaviour.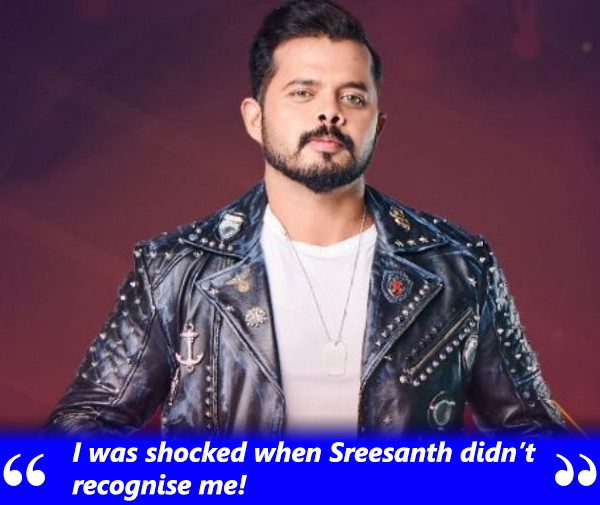 Sreesanth didn't recognise you when you went inside...
I have done Khatron Ke Khiladi with him for a month and trust me he used to encourage all of us to perform. It was shocking for me to see him not recognising me. But now, I feel Shilpa explained something to him and after that, I can't expect anything else (laughs).
Image Source:-Instagram/vikasgupta, Instagram/Benafsha Soonawalla