WEDDING RING HORROR: Kishwer Had To Yell At Kiah Jewellers To Get Her Money Back!
TV actress Kishwer Merchant breaks her silence and recounts the case of her broken wedding ring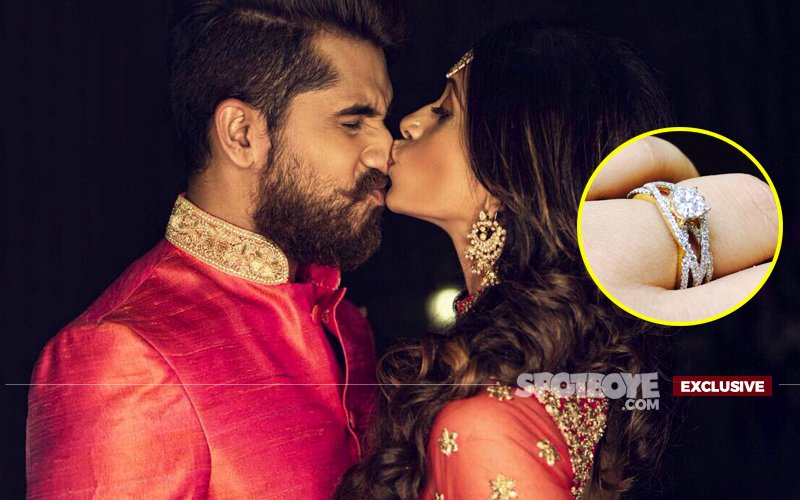 Yesterday, we told you that Kishwer Merchant is fuming after two diamonds on her wedding ring fell off just a month into her marriage (Why Is TV Actress Kishwer Merchant Regretful Just A Month After Her Marriage?, Jan 15). The ring in question was from well-known Kiah Jewellers. To get a blow-by-blow account of what happened, we called Kishwer this morning and she gave us a detailed account of what happened.

Excerpts:

We believe you are extremely miffed with one of your wedding rings being broken...
Yes. It happened with the ring I took from Kiah Jewellers in Infinity 2, Malad. A diamond fell off 3-4 days after the wedding so I went to the store to tell them about the issue. They made me speak to a senior employee over the phone, who said that they will need to keep the ring for 20 days.

I refused saying that I wouldn't be able to give it for that long since it's my wedding ring. While this senior employee didn't seem to care at all, the employees at the store offered me kind words and said that they will try and give the ring back to me in 7-8 days.

Eventually, I got my ring back in 9. I received the ring on December 30 (2016). But wait, on January 10 (2017) I was back at the store because another diamond had fallen.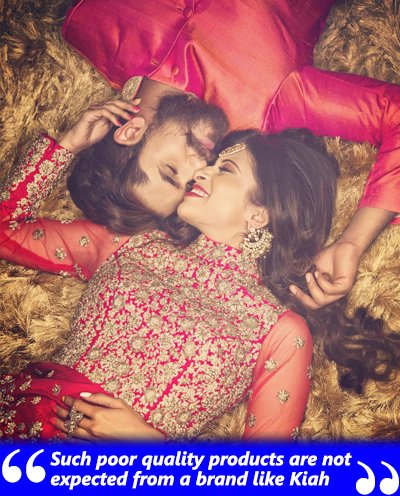 Go on...
I completely lost it because such poor quality products are not expected from a brand like Kiah. I told them to either give me another ring or refund the money. They agreed to show me other rings, for which I went to the store next day. However, to my dismay they only had 8-9 rings and I didn't like any. Also, I wanted to get another ring for the same price as the previous one. They began showing me options on the computer screen. How am I supposed decide on my WEDDING ring by looking at on-screen options? Will I not want to put it on my finger and see how it looks?

Then?
I was enraged and gave them a piece of my mind. They insisted that I come the next day, yet again, to look at a more elaborate collection. Why can't a store as big as Kiah fu***ng ensure that the collection is in place when they have called a customer?

I had had enough and asked for my money back. I was literally yelling at them and once they realised that I was not relenting, they agreed to refund the money. What appalled me was that there was no sentiment involved. Phew! They weren't apologetic about the fact that someone's wedding ring is of poor quality!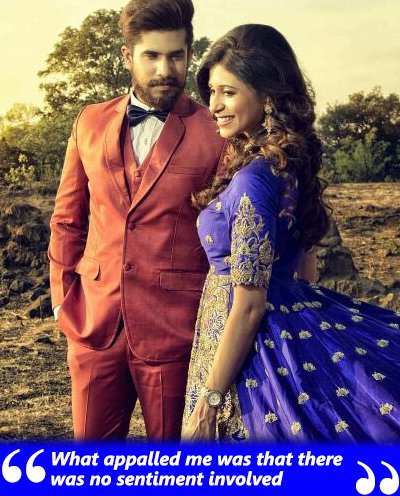 Did they give you the money right away?
No, they said they will send the cheque across the next day, but the same evening I got a call from them asking me to drop by and collect it. Eventually, my mother went to get it.

My parents and Suyyash's (Rai) mom have been wearing their wedding rings for so long and not one diamond has fallen. This is RIDICULOUS. In a span of 1 month the diamonds on my ring have fallen twice.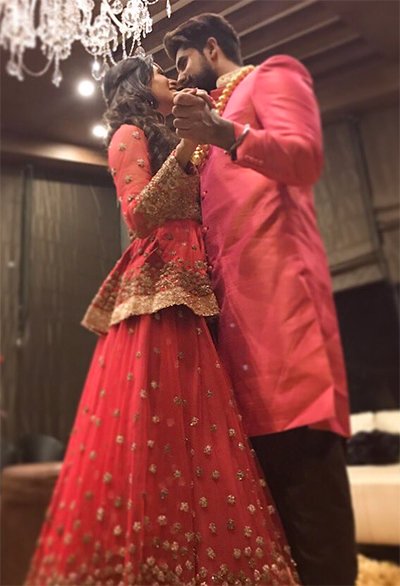 Image Source: twitter/KishwerM