World Siblings Day 2021: Siddharth And Abhishek Nigam On Best Memories, Who Fights More And Their Bond- EXCLUSIVE
The world celebrates the Siblings Day today. On this happy occasion, we spoke to brother duo- Abhishek and Siddharth Nigam about their bond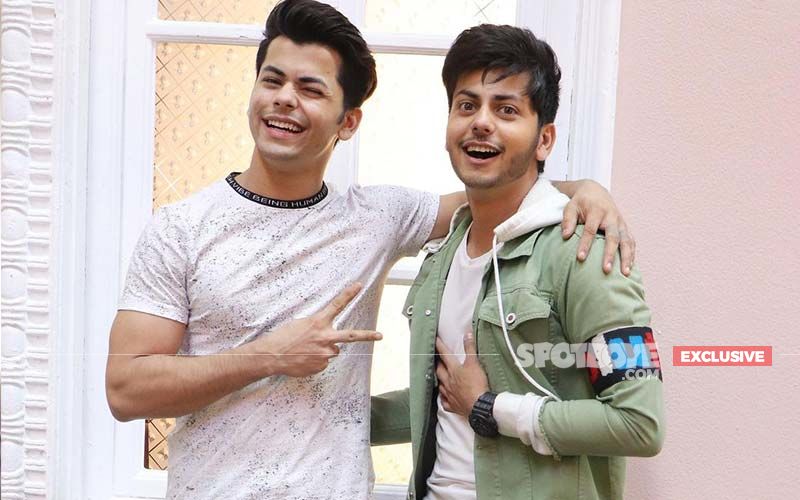 On World Siblings Day, we got in touch with Television's most popular siblings Siddharth Nigam and Abhishek Nigam who are also sharing screen space together in their latest Sony SAB show 'Hero- Gayab Mode On'.
We reached out to them seprately and asked a few questions about their bond with each other to understand their chemistry in real life. And here's what we got to know. Read on;
What kind of bond do you share with your sibling?
Abhishek: He is my best friend, and we share everything- there are no secrets between us and we are each other's support system.
Siddharth: We are real life Ram Lakhan.
What sports activities do you enjoy with your sibling?
Abhishek: There are quite a few like Wrestling, Badminton, Acrobatics and more.
Siddharth: We both are fans of wrestling (WWE). So we keep boxing (laughs). We both are adventurous so all kinds of adventures we do together.
What's the best place you have ever travelled to with your sibling?
Abhishek: Jakarta for an event. We travelled and worked together, it was an amazing experience.
Siddharth: I don't think there is any place I have travelled with him. We two have always been busy. As he was studying in Pune so he used to stay there. And I used to be busy with my shoots here. So, there is no specific place I would call it best but whenever we are together we have a great time.
What kind of gifts have you received on your birthday from your sibling?
Abhishek: What we feel that we want at that time can be the smallest of a need or biggest of gifts.
Siddharth: We try to fulfil each other's demand on our birthdays. Most of the time it's a surprise.
Who fights more?
Abhishek: Siddharth
Siddharth: We don't fight a lot but jab bhi hoti hai dono hi shuru ho jaate hain.
What advantage do you feel kids have when they grow up with siblings?
Abhishek: You always have best friend in the house itself, you have a support system, some one who is always going to save you from everything and never let you down and most importantly you always have a second player.
Siddharth: It depends if you are an elder one or younger one. The older one has more responsiblities. And all the problems which comes he is the one who suffers first. Whereas chhote bhai ko hamesha phasna padta hain jab bhi maar khaane ki baari ho use aage kar diya jaata hai.
Image source: Instagram/thesiddharthnigam