'America's Got Talent': Mayyas Impresses Fans With Her 'Mesmerizing' Performance; Internet Says 'What A Mesmerizing, Chills Giving Number!'
Mayyas reportedly performed an instrumental music piece and it was a mix of illusions, dance, and synchronized hand movements along with the use of vibrant colours to depict the variations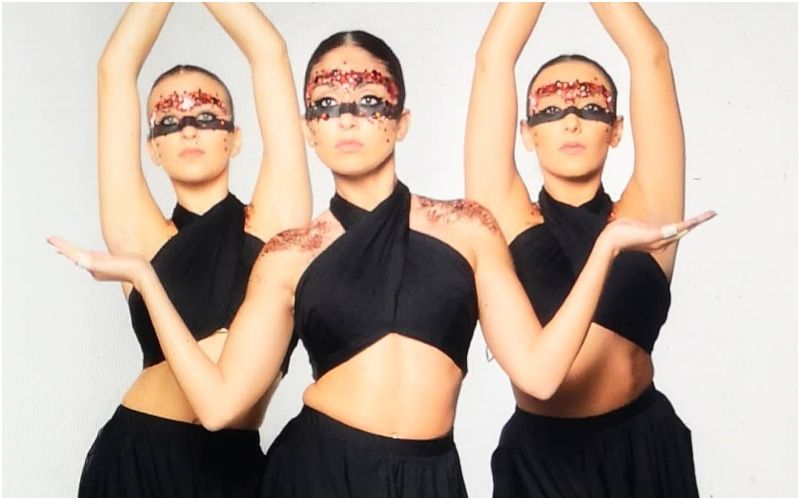 NBC's 'America's Got Talent' Season 17 has been grabbing eyeballs and it has become a fan favourite show, with a global fanbase. Created by Simon Cowell, the show is a part of the 'Got Talent' franchise.

Interestingly, the show received applause from the audience, globally, as it hosts some of the finest performers out of aspiring artists and acts. While the season finale episodes are nearing, and the reports suggest that they will air on September 13 and 14 on NBC.
The final qualifier week's five episodes premiered on September 7, 2022. The latest episode saw the performances of Aubrey Burchell, Blade 2 Blade, Jordan Conley, Kristen Cruz, Kristy Sellars, Max Ostler, Shu Takada, Urban Crew, Mervant Vera, Travis Japan and Mayyas.
While the finale week episodes are nearing, the pressure among contestants is quite high right now. One particular act that enthralled the viewers was the dance performance by Mayyas.
Mayyas performed an instrumental music piece and it was a mix of illusions, dance, and synchronized hand movements along with the use of vibrant colours to depict the variations. The dance background kept changing as they depicted a story through their performance, reported Meaww.
Simon Cowell who was enamoured by their act said, "I promise you I'm going to remember this moment because this is not just going to change your lives. This is going to sound really dramatic but this is a performance that changes the world."
Howie Mandel added, "This is one of the best performance in AGT history." Sofia Vergara, on the other hand, said, "Tonight was one of most special nights for AGT. I don't think there has been a most amazing and mesmerizing performance as the Mayyas tonight. I really hope that America loves them as much as I love them. I am so proud of them. I am so happy that they were my golden buzzer."
However, apart from the judges, 'AGT' fans were also impressed by Mayyas' performance and they instantly took to Twitter to express their views on it.
The fans collectively agreed that Mayyas needs to win the show and definitely deserves a place in the finale of the reality show. "Watching the Mayyas on #AGTLiveShows, there is no doubt they are the most amazing, spellbinding, original act in years. They should win @AGT! @howiemandel @SofiaVergara," added another fan.
"So proud of my fellow Lebanese ladies! What a mesmerizing, chills giving number! Friends in North America, please vote for them, Lebanon sure can use a win!" said a fan. "Dazzling performance! Lebanon is so proud of you all Vegas ready #AGT #Mayyas #AGTLiveShows," a fan shared.
"You make us, Lebanese so proud #AGTFinale #AGTLiveShows #AGT #Mayyas," a fan noted. "The Lebanese Women's dance group #Mayyas on #AGTLiveShows is out of this world! Never seen an act like this before. #VoteforMayyas Proud," noted a fan.
Image Source: Instagram