'Benadryl Challenge': 13-Year-Old DIES In USA After Attempting The TikTok Trend! Father Urges Other Parents To Be Vigilant
Benadryl Challenge encourages users on the platform to take a large dosage of medicine to experience 'hallucinations'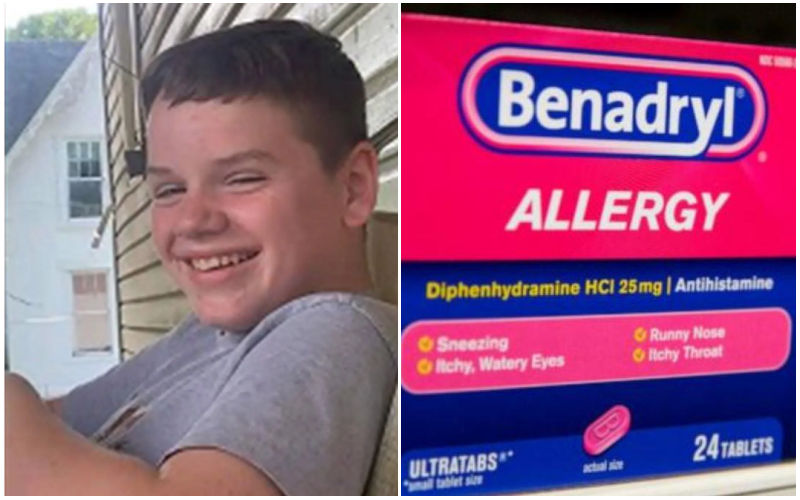 Social media challenges are easily the most life-threatening affair not to mention too unnecessary. Jacob Stevens, a 13-year-old boy from Ohio, United States, died after ingesting 12-14 of Benadryl, an antihistamine as part of the "Benadryl Challenge" on the social media platform TikTok. Jacob Stevens ingested the pills while his friends shot the video.

As per the media reports, the Benadryl Challenge encourages users on the platform to take a large dosage of medicine to experience 'hallucinations'.
Benadryl challenge is a new deadly and dangerous trend that has taken over social media platforms like TikTok. The 'Benadryl challenge' encourages young people to take dangerous amounts of the over-the-counter (OTC) drug diphenhydramine (DHP), commonly found in products such as Benadryl and other OTC medications.
The life-threatening challenge urges viewers to consume 12 tablets at a time to experience hallucinations. To note, the maximum allowed dose in a 24-hour period is six tablets for children 6 to under 12 years of age and 12 tablets for adults and children over 12 years of age. Consuming more than the recommended amount can lead to nausea, seizures, or even death.
The "Benadryl Challenge" encourages users on the platform to take a large dosage of the medicine to experience "hallucinations".
Justin Stevens, the father of the deceased Jacob Stevens, spoke to ABC6 and said that his son had overdosed while being in the company of his friends at home last weekend. Allegedly, a video captured by his companions depicted the teenager experiencing convulsions after attempting the social media challenge.
He was reported saying, "When he did it all came at once and it was too much for his body."
Jacob was immediately rushed to the hospital where he died after spending six days on the ventilator. Jacob's father described it as the "worst day of his life."
"No brain scan, there was nothing there," the devastated father said. "They said we could keep him on the vent, that he could lay there – but he will never open his eyes, he'll never breathe, smile, walk or talk."
Following the loss, Jacob has urged other parents to be vigilant about the "Benadryl Challenge" and to keep a watchful eye on their children's online behaviour to avoid any potential future occurrences.
Before 'Benadryl Challenge' parents were horrified of the 'Blue Whale Challenge', the online suicide game that resulted in at least 200 suicides, mostly by teenagers.
The game consisted of a series of tasks assigned to players by administrators over a 50-day period, initially innocuous before introducing elements of self-harm and the final challenge requiring the player to take their lives.
Image Source: Instagram