'Bennifer' NET WORTH: Jennifer Lopez-Ben Affleck's Combined Earning Will Leave You Grasping And Its Beyond Your Imagination!
Jennifer Lopez and Ben Affleck are undoubtedly one of the most loved and romantic couples in Hollywood and they are popularly labelled as 'Bennifer'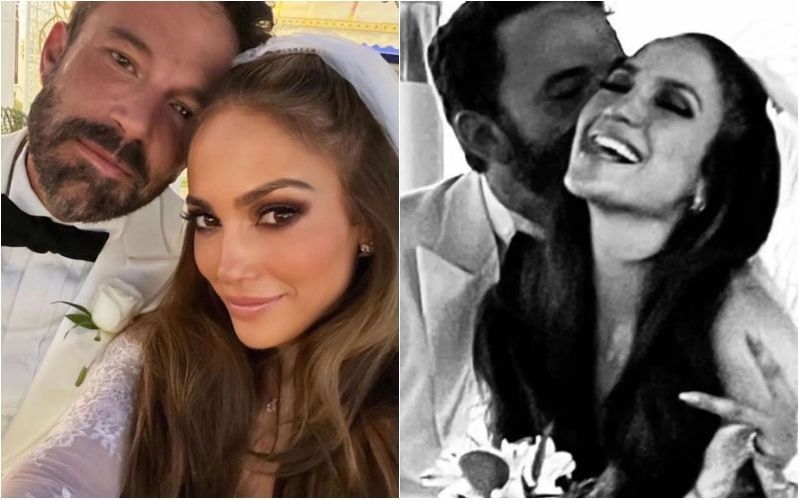 Jennifer Lopez aka Mrs Affleck tied the knot in a surprise Las Vegas wedding with Ben Affleck, on July 16. It was certainly a big day for the twice-engaged couple who got married in an intimate affair in Las Vegas as confirmed by her 'On the JLo' fan newsletter. She even shared photos, videos, and details from the big night.

Having worked separately in their careers, JLo has done well in both 'music and films'. Meanwhile, Ben Affleck has also been successful in the film and television industry. Interestingly, both have made good fortune, but fans often wonder what is their net worth?
Well, no need to worry, we have got you covered!
JENNIFER LOPEZ NET WORTH
JLo has worked her way to the top and she garnered recognition with her 1995 biopic of Mexican-American singer Selena. Thereon, she went on to scale great heights in several films such as Anaconda, Out of Sight, The Wedding Planner, and An Unfinished Life.
As a singer, Jennifer, in 1999, released her first album "On the 6" which was a great success. In music, Lopez jumped to the big leagues with "Jenny from the block".
Jennifer Lopez's net worth is estimated at $400 million and she earns $40 million a year.
However, we suspect that her net worth is likely to take a colossal hike.
Just a week after their intimate wedding, JLo is celebrating her 42nd birthday, and she marked the same by announcing the expansion of her business empire with the launch of JLo Body by JLo Beauty.
BEN AFFLECK NET WORTH
The actor rose to fame following the release of his film 'Good Will Hunting'. Ben wrote, directed and starred alongside his friend Matt Damon in 1997. He also appeared in films such as "Shakespeare in Love," "Pearl Harbor," "The Sum of All Fears," and "Changing Lanes.
Having starred in several iconic films, Ben's total net worth is estimated to be $150 million, according to Celebrity Net Worth. Sounds 'small' considering how much Ben pulls in per movie, doesn't it? But, do not forget that he has a ton of expenses, overhead, and taxes—this $150 million is what's left in the bank after Ben spends his way through all of his paychecks, reports Cosmopolitan.
JENNIFER LOPEZ-BEN AFFLECK AKA 'BENNIFER' NET WORTH
Last year, Ben and JLo nearly did everything together. This includes celebrating her 52nd birthday on a luxurious European vacation to browsing homes together. It is also being speculated that they'll potentially move into an $85 million mansion.
Well, that seems rather casual when you have a net worth of $400 million.
But, what about their combined earnings?
Image Source: Instagram