'Gigi Didi Ikde, Ae Tommy': Mumbai Paparazzi's HILARIOUS Pronunciation Of International Celebrity Names Sparks Memfest Online; Netizens Say, 'Low Key Living For It'
Mumbai paparazzi has made a special place for themselves in the hearts of the audience as videos of them calling out international celebrities with funny pronunciations go viral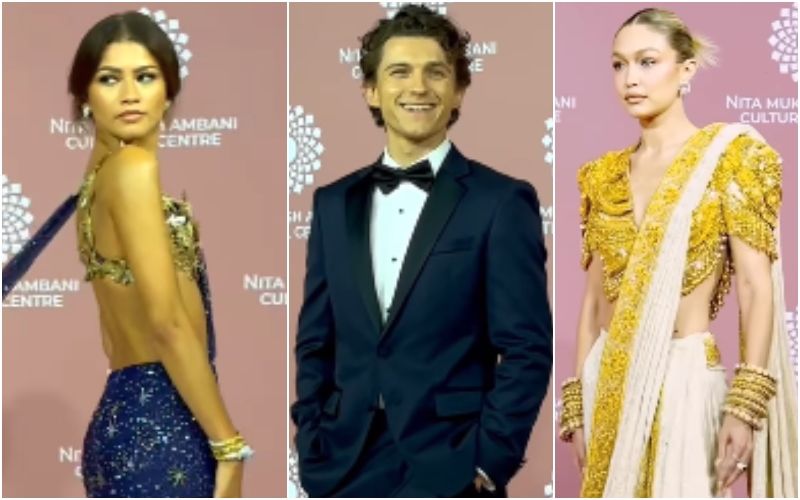 The past few days, Mumbai became a hub for many international celebrities as they arrived in India for the Dior 2023 fashion show and Nita Mukesh Ambani Cultural Center (NMACC) event. Filled with glitz and glamour, celebrities like Tom Holland, Zendaya, Gigi Hadid, Nick Jonas, Shakira among many others also attended the event with Bollywood celebrities. While pictures and videos from the event are currently going viral, netizens have found something else to gush about.
Currently, compilation videos and snippets of the paparazzi calling out the Hollywood stars with funny pronunciation of their names are going viral on social media. From directing Gigi Hadid to look in a certain direction in Marathi, calling the Spiderman fame actor 'Tommy', to butchering Zendaya's name and asking who Shakira is, the audience is having the time of their life watching the videos on repeat.
Take a look:
Many redditors have taken to the comment section of the above post to hail the paparazzi. One wrote, "That orgasmic Tooooomm and Aee Tomya had me rofl." Another wrote, "Jhandeya is classic." Other one wrote, "Omg Tom legit looks like he doesn't know what to do when they say "spider pose". This is so hilarious. You can see he perks up because he understands when they yell "homecoming" and then back to being eve teased by the paparazzi." One said, "STOPP IM LOSING MY SHIT OVER THIS AND THE GIGI DIDI IKDE, I LOVE THIS SO MUCH."
Well, being a paparazzi is not an easy profession. Running after celebrities to get the perfect pictures and videos for their social media pages and publication, they often get brutally trolled on the internet for the same. However, moments like these are often appreciated by the audience.
Image Source: Instagram