'Kacha Badam' Singer Bhuban Badyakar Is Facing Financial Problems, Reveals He Was Cheated And Robbed; Says, 'Now I Can't Sing My Own Song
'Kacha Badam' fame Bhuban Badyakar reveals he is struggling to survive as he is facing financial problems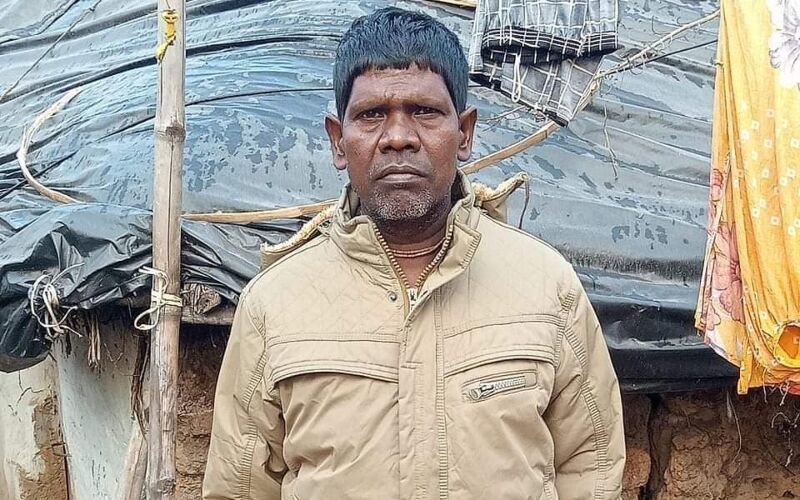 Singer Bhuban Badyakar became an overnight sensation with his song 'Kacha Badam.' He rose to fame and became a popular household name ever since his song went viral. Now it seems like his this fame was short-lived as he is struggling for survival due to financial woes. As per the latest reports, Bhuban is going through a difficult time as he is struggling to make his basic ends. He can't even sing his own song now as someone cheated him and has stolen the rights ofhis Kacha Badam song.
Times Now quoted Bhuban as saying, "They took my phone away and so I ran away from home. They wanted money from me, which I could not give. They took my iPhone while I was sleeping." The singer, who is a resident of Lakshminarayanpur village in Birbhum's Dubrajpur village, revealed to Aaj Tak Bangla that he was cheated by a Birbhum-based company and now can't sing his own song or upload it online. He alleged that the company duped him in the name of Indian Performing Right Society Limited saying they will pay him Rs 3 lakh for allegedly sharing his song on YouTube. ALSO READ:
Who Is 'Kacha Badam' Singer Bhuban Badyakar? Here's All You Need To Know About The Peanut Seller!
However, they made him sign a paper selling his copyright to the song, without his prior knowledge or permission.Badyakar, who was a peanut seller, shot to instant fame after the massive success of Kacha Badam. Earlier, he used sells peanuts in exchange for small trinkets and broken household items. He cycles to faraway villages to sell peanuts and earns Rs 200-250. However, his life changed after the success of the song as he recorded the song for many labels. His fame proved to be temporary and short-lived.

He also constructed a home in his village with all the money he got from the song. However, his newly constructed home is now said to be empty and under lock.