'Mann Bharrya' Lyricist Jaani Johan Shares His Health Update After He Met With Horrific Car Accident, Says, 'I Saw Death'-Read POST
Popular Punjabi lyricist Jaani Johan shares his health update and reveals he and his friends are doing fine as they sustained only minor injuries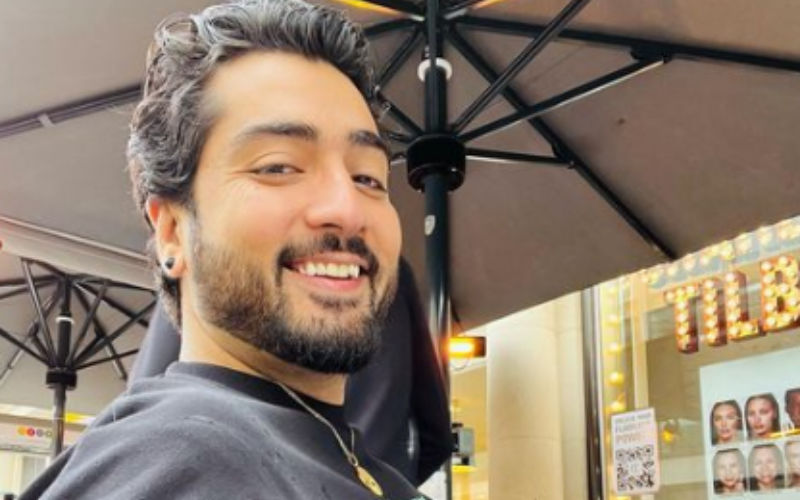 Fans of Popular singer-lyricist Jaani Johan were left worried after the news of his car accident broke out. On Tuesday evening, the Punjabi lyricist met with an accident while traveling in a car with his friends in Mohali, Punjab. As per reports, their SUV was hit by another vehicle, a Ford Figo at Sector 88 of Mohali, and "prima facie signal" jumping at the red light was said to be the cause of the collision between both the vehicles. Now, Jaani has shared an update on his health and revealed he is doing fine.
Taking to his Instagram handle, the Mann Bharrya lyricist penned a note which read, "With the grace of almighty, we all present in the car at that time are fine. The authorities are doing due diligence in the matter, and we have been discharged from the hospital. Waheguru ne rakh le. Waheguru da shukr hai." He captioned the note in Punjabi, "Ajj akha'n ne maut vekhi, par fer BAABE NANAK nu vekheya, so ajj MAUT te RAB dono ikathe vekhe….Main te mere dost theek aa'n, just minor injuries duaa ch yaad rakheyo #JAANI (I saw death with my own eyes today but then I saw the glimpse of Baba Nanak. So, today I saw death and God together. I and my friends are fine, we just have minor injuries. Keep us in your prayers)."
The writer also revealed in another post that he has been discharged from the hospital. In a statement, the Sohana station house officer revealed that the accident took place around 6 pm when the three, including Jaani, reached the Sector 88 light point. A Ford Figo hit their SUV from behind and this resulted in the driver losing control. "The SUV flipped thrice, however, airbags saved the occupants' lives. The three victims were pulled out of the vehicle and admitted to Fortis Hospital in Mohali."

Jaani is one of the most popular lyricists in the Pollywood industry. He has given many hit songs along with the singer B Praak. Their Jodi is considered to be the most successful singer-writer duo in Punjabi cinema. Jaani's most notable songs include Mann Bharrya, Titliyaan, Naah, Nikle Currant, Taaron Ke Shehar, Pachtaoge, Dhokebaaz, and Kya Baat Ay to name a few.