SHOCKING TWIST! Anupamaa SPOILER: Vanraj Taunts Anu For Getting Late To Visit Doctor For Kinjal's Sonography
Pakhi leaves Anupamaa with options and Vanraj taunts her for getting late for Kinjal's appointment with the doctor and more, in the upcoming episode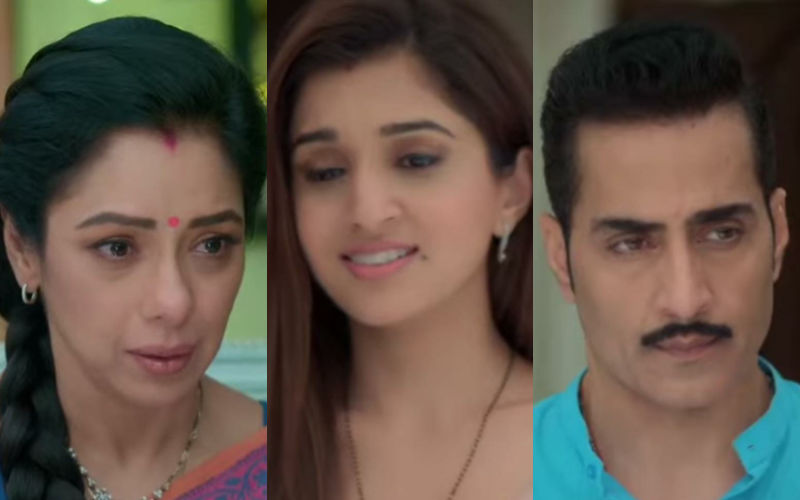 Anupamaa is breaking all the records and topping the TRP charts. It is one of the most loved shows by the audience. The fans make sure not to miss any episode of the show and at times even watch it on repeat. In the recent episodes, we saw Anuj and Anupamaa adopt a daughter little Anu.
In the last episode, we saw Anuj and Anupamaa take little Anu to introduce her to the Shah family and discuss their reaction toward her. Everyone was happy to meet little Anu except Vanraj, Baa, and Toshu. Pakhi initially didn't support her decision, but eventually understood Anupamaa. Kavya too asked Vanraj for adopting a child but he refused.
In the upcoming episode of Anupamaa, Barkha and Ankush question about business to Anuj. On the other hand, Barkha asks Anuj to share project details with her and even tells him that in America Ankush used to handle business. Anuj also quizzed her and asked the reason for their returning to India and if everything was well settled in America? Hearing this Barkha and Ankush get shocked.
On the other hand, Anuj and Anupamaa try their best to enrol little Anu in Pakhi's school. Pakhi gets angry seeing them together and lashes out at Anupamaa when she gets to know that Anupamaa is trying to get little Anu enrolled to her school. She angrily questions Anupamaa about her priorities in life and gives her two options- her younger daughter's school admission or her elder daughter's college. Vanraj supports Pakhi in this. Anuj and Anupamaa try to convince Pakhi but she is not ready to listen.
Meanwhile, Kinjal is waiting for Anupamaa to visit the doctor for sonography, but she gets late, as Anupamaa had taken little Anu to market. Vanraj taunts Anupamaa in presence of Bapuji and tells him that 'his daughter' (Anupamaa) has forgotten her responsibilities towards Kinjal as mother-in-law after becoming a mother (of little Anu).
One thing is clear the upcoming episodes await major twists and turns and high-octane drama. Its evident makers are not leaving any stones unturned for the story to be interesting.
Image Source: Instagram