Aaja Beta Carry Teko Roast Sikhaye: Kunal Kamra Suggests An Alternative Career For CarryMinati Fans After Getting Almost 2Mil Dislikes On His Video
Kunal Kamra's Aaja Beta Carry Teko Roast Sikhaye for CarryMinati has crossed 1.8 million dislikes. Here's the comedian's message for all the CarryMinati fans out there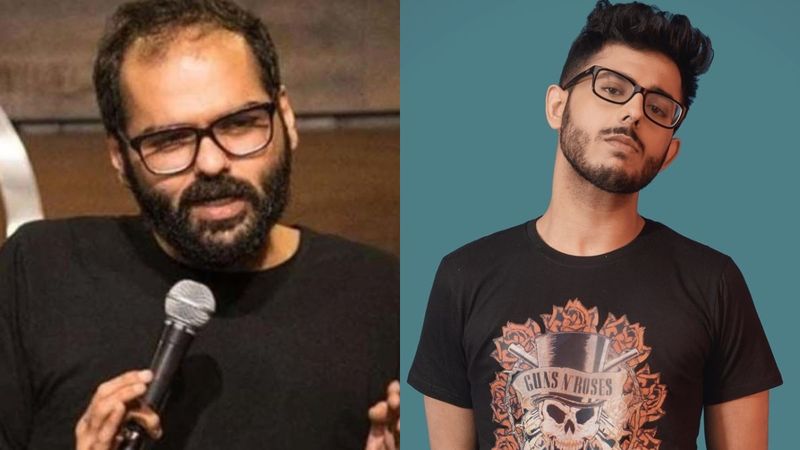 The Coronavirus lockdown has got us falling short of entertainment due to no latest film or show releases from the past few months. But, hey, the internet is certainly not keeping us deprived of drama, some entertaining and some controversial. Case in point here is the stand-up comedian Kunal Kamra's recently-released roast video, which was mocking response to CarryMinati's YouTube VS TikTok video that was eventually taken down by the video-sharing platform. However, Kamra's performance is making the noise for all the wrong reasons, as it opened to a lot of backlash from Carry fans.
Apart from criticism, trolling and hatred, Kunal's Aaja Beta Carry Teko Roast Sikhaye has been flooded with negative comments and a hell lot of dislikes on YouTube. Along with 8 million views, it has 1.8 million dislikes, which is lesser in comparison to the likes it got. Clearly, all the TikTok frustration has gone into Kamra's kitty. As a response to the same, he took to his Twitter account and suggested an alternative career option for all the CarryMinati fans out there. "I think the best case future for Carry fans is joining the BJP IT Cell," read Kunal's tweet.
For those unaware, Kunal doesn't really get along well with all the BJP aficionados and hence the advise.
Check out the tweet below:
I think the best case future for Carry fans is joining the BJP IT Cell...

— Kunal Kamra (@kunalkamra88) May 30, 2020
As for his video, Kunal trolled Carry for constantly loud-mouthing and abusing in the name of roasting. He also called the opposite of an intellectual but the outcome clearly wasn't in Kamra's favour and he was ripped apart by the YouTuber's fans. (ALSO READ - Kunal Kamra Brutally Trolled For 'Aaja Beta Carry Teko Roast Sikhaye' Video; Netizens Trend #KunalKamraRoast Say, 'Karwali Bezzati')
Image Source: Twitter/kunalkamra88; instagram/carryminati