After Robert Downey Jr And Conan O'Brien, BTS Member Fails To Recognise Yet Another Celebrity; K-Pop Band Singer Lands Up Mispronouncing Leonardo Di Caprio's Name
K-Pop band BTS members failed to recognise Iron Man aka Robert Downey Jr and talk show host Conan O'Brien during their recent appearances. Once again, a BTS member fails to recognise yet another celebrity. And, it's Leonardo Di Caprio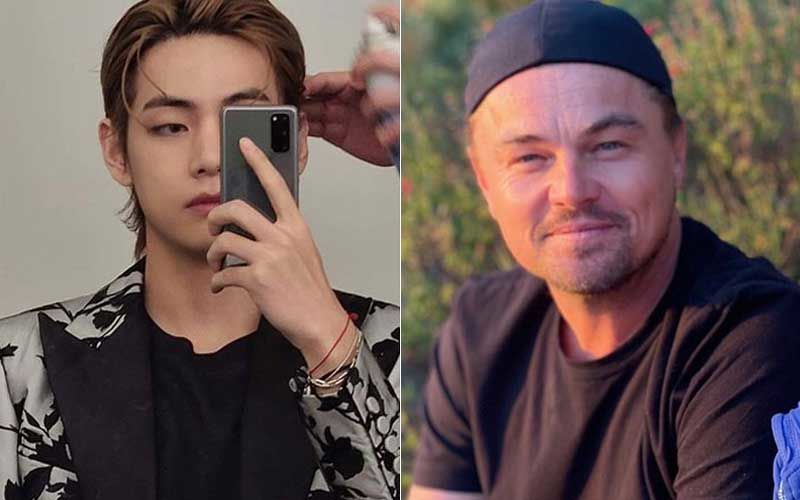 K-Pop band BTS is winning hearts across the world with their music. The boy band has garnered a massive fan base worldwide, and they have been giving ARMY all the more reasons to love them. It was recently that some members of BTS failed to recognise Iron Man aka Hollywood actor, Robert Downey Jr and talk show host Conan O'Brien during their recent appearances. When quizzed, J-Hope failed to recognise O'Brien and called him "Curtain" while V asked, "Who's this?" V's reaction was to a photo of RDJ while playing a game of Figure Quiz on the show Run BTS. Once again, a BTS member fails to recognise yet another celebrity. And, this time, it's Leonardo Di Caprio, who the BTS member failed to recognise.
During the 'Figure Quiz', V was showed a photo of Hollywood actor Leonardo Di Caprio, who is best known for playing Jack in the film Titanic. When Di Caprio's photo displayed, V didn't draw a blank but failed miserably at getting the actor's name right. The singer went on to mispronounce Leonardo's name.
Instead of pronouncing Leo's surname as 'Di Caprio', V mispronounced the surname as 'Ri Caprio'. Other band members who were present there expressed shock over V's understanding of Leonardo Di Caprio's name.
Image source: Instagram/ ; SpotboyE Archives