Aindrila Sharma PASSES Away: Late Actress' LAST Instagram Post With Boyfriend Sabyasachi Chowdhury Goes Viral! Fans Mourn Her Death
Aindrila Sharma breathed her last on November 20, fans fill the comment section of her last Instagram post with condolence messages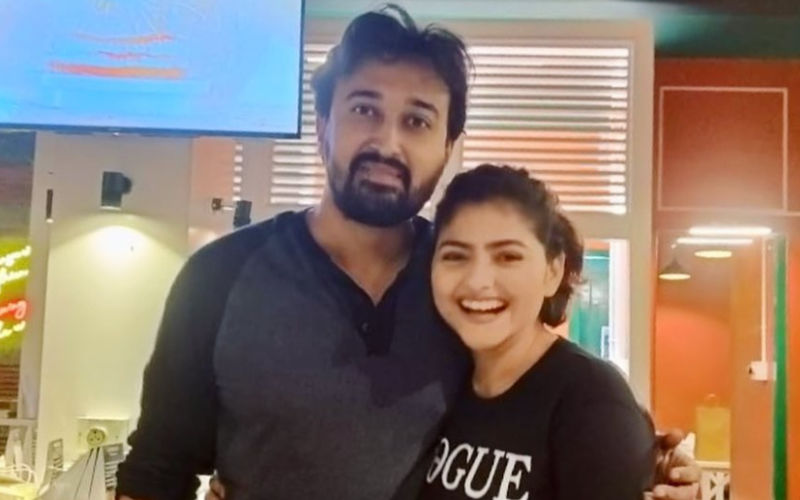 The Bengali entertainment industry was in for a shock when the news of Aindrila Sharma's death made the headlines. The 24-year-old actress was survived by her parents and boyfriend, actor Sabyasachi Chowdhury. For the unaware, she passed away on November 20 at 12:59 p.m. After battling and defeating cancer twice, the actress was hospitalised on November 1 due to a brain hemorrhage.
Fans are mourning the loss of their favourite actress by posting condolence messages on her last Instagram picture with her boyfriend, Sabyasachi Chowdhury. She posted the picture a day before she suffered a stroke. Stating that he is her reason to live, the actress had wished him on his birthday. Heartbroken fans are still in disbelief. They have filled the comment section with messages wishing her a safe departure. They even commended her for her strength in fighting such a deadly disease multiple times.
ALSO READ: Aindrila Sharma Passes Away: Bengali Actress Suffered From Cardiac Arrest During A Critical Surgery Before Breathing Her Last
Check out her post:
The actress was an avid social media user and had shied away from posting pictures with her partner. She often expressed her support for him. A few days ago, Sabyasachi posted updates about her recovery on his Facebook page. He had written, "I never thought that I would write this here. However, today is the day. Pray for Aindrila. Pray for a miracle. Pray for the supernatural. She is fighting against all odds, beyond human."

For the unversed, the 24-year-old had defeated cancer twice. She was diagnosed with bone marrow cancer in 2015, and after undergoing chemotherapy for a long time in Delhi, she defeated the cancer in 2016 and returned home. In 2021, she was diagnosed with a tumour in her right lung. She started her chemotherapy again and was recovering well, but she was hospitalised on November 1 after she suffered a brain stroke.
Born and raised in Berhampore, West Bengal, she made a name for herself by starring in serials like Jhumur, Jibon Jyoti, Jiyon Kathi, and Mahapeeth Tarapeeth.