Mukesh Ambani's Daughter Isha Ambani, Her Hubby Anand Piramal Welcome Twins, A Boy And A Girl; Know The Significance Of Their Names
Isha Ambani and her husband Anand Piramal become proud parents to twins, scroll down to know the numerological significance of their names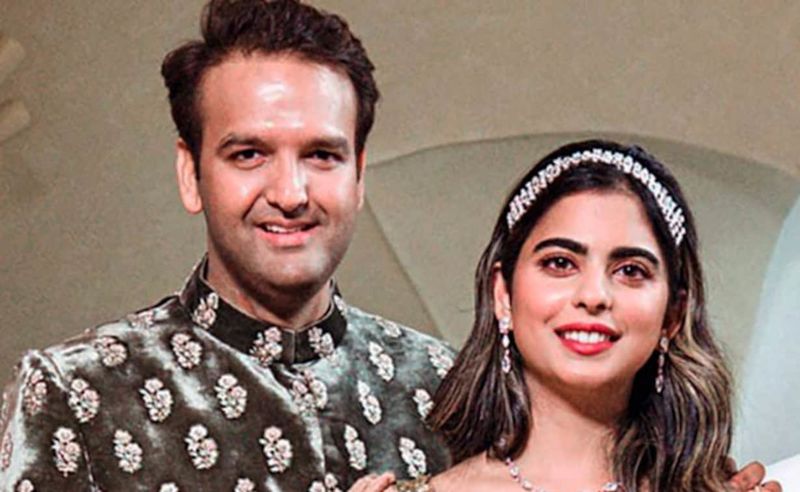 Mukesh Ambani's daughter Isha Ambani and her husband Anand Piramal have embraced parenthood. The couple welcomed twin babies on Saturday and their parents announced the arrival of their babies via a statement. They also revealed the names of the newborn twins 'Aadiya' and 'Krishna.' For the unversed, Isha got married to Anand in a lavish ceremony in 2018. Their dreamy nuptials were attended by prominent Bollywood celebs and political leaders.
Isha's parents Mukesh and Nita Ambani, and Anand's parents Swati and Ajay Piramal issued the statement that read, "We are delighted to share that our children Isha and Anand have been blessed by the Almighty with twins on 19th November 2022. Isha and the babies, baby girl Aadiya and baby boy Krishna are doing well. We seek your blessings and good wishes for Aadiya, Krishna, Isha, and Anand in this most important phase of their life. Nita & Mukesh Ambani, Swati & Ajay Piramal, Piramal & Ambani families."
As reported by Indian Express, Shikkha Kukrejaa, a tarot reader explained the numerological significance of the name 'Aadiya' and said it means beginning or first power. She added this name is based on the numerology value 5. "Aadiya is growth-oriented and has traits like that of being visionary, adventurous, spendthrift, freedom loving, restless, spiritual, adventurous, energetic, curious, visionary, magnetic, and expansive," Shikkha was quoted saying.

Explaining the significance of Krishna's name, the tarot reader stated it means love, peace, and affection and its numerical value is 8. She went on to state that a person who is born with '8' as a name numerical is practical, status-loving, power-seeking, materialistic, fair, self-sufficient, and determined to achieve goals.
After getting engaged at Italy's Lake Como, Isha Ambani and Anand Piramal tied the knot on December 12, 2018.