Alia Bhatt Shares Daughter Raha Kapoor's FIRST PIC On Social Media? Fans React To A Cutesy Pic Of A Baby Girl-DETAILS BELOW
Alia Bhatt and Ranbir Kapoor welcomed their baby girl on November 6 while naming her Raha Kapoor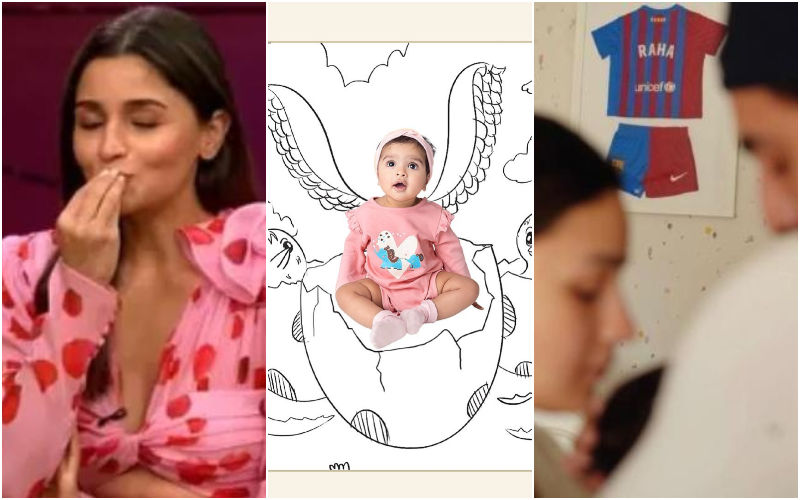 Alia Bhatt and Ranbir Kapoor's fans have been biting their nails in impatience over their failure to see the face of their daughter Raha Kapoor. The parents have issued a no picture policy for their daughter, and she is so protective of Raha's privacy that she even requested the paps to not click on her baby's pictures.

Though Alia's decision was hailed by many, her fans were left heartbroken as they were waiting for her to reveal her baby's face.
Now, as a part of their promotion of the actress's own babywear brand, the 'Darlings' actor shared a picture of a little girl on her Instagram handle, leaving fans to speculate if she is her daughter, Raha.
The picture featured a baby girl dressed in a pink-hued onesie and a matching headband. Along with the picture, Alia penned a long note and explaining the salient features of the new babywear line. Her caption read: "Presenting nature-inspired clothes for little planeteers! Our Ed-a-Mamma babywear is made from the softest fabrics, is completely plastic-free and safe for your little one. A special thank you to all the parents for helping us turn this into such a happy shoot for these adorable little beans."
Reacting to the picture, one person said, "For a moment I thought it's baby Raha", another said, "Ye aapki raha hai kya."
Earlier, the couple welcomed their baby girl on November 6 while naming her Raha Kapoor.
In no time the picture went viral and her social media post is flooded with reactions. While one user penned, "For a moment I thought it's Raha", another one commented, "Ye aapki daughter hai?" Meanwhile, a third user took to the comment section to write, "Everyone thought it was RAHA… You should have given disclaimer."
Well, this isn't the first time fans have got a hold of some fake pictures of Raha Kapoor going viral on the internet.
Image Source: Instagram