Amber Heard Receives SUPPORT From FAKE Twitter Accounts While Defaming Johnny Depp-REPORTS
Reportedly, almost 11% of Twitter accounts posting about it on social media platforms are fake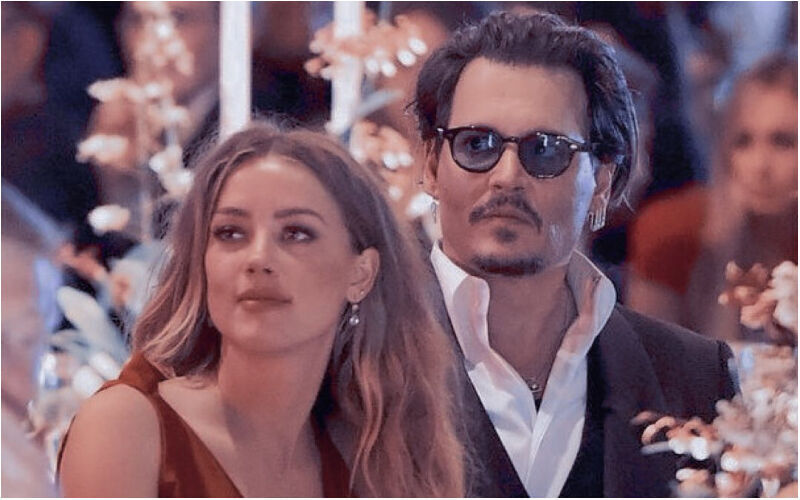 Johnny Depp and Amber Heard's domestic drama doesn't seem to end anytime soon and it is yet to witness some of the most shocking revelations in a Virginia court,

Now, a new study says that almost 11% of Twitter accounts posting about it on social media platforms are fake. It has also been reported that most of those fake accounts sided with the 'Aquaman' actress while tarnishing the image of Depp.
According to the reports, the researchers who analyzed the 2300 accounts checked a few parameters to determine if they were genuine, like "users they are interacting with, what material users post or engage with, what time they share content and so on."
Brahmy went on to say: "The average of inauthenticity usually ranges between 3% to 5%," before noting: "We didn't just analyze Johnny Depp as a word and Amber Heard as another word because it would be difficult to skim through [that] data efficiently."
Furthermore, the reports also said that the company examined hashtags, like #IStandWithAmberHeard, #BoycottJohnnyDepp, #JusticeForJohnnyDepp, and more to find the authenticity of the accounts that were quite active between March 13 and April 16.
Rafi Mendelsohn, Cyabra's vice president of marketing, said: "It was previously pretty unlikely that we thought we'd be having a conversation about misinformation when it comes to a Johnny Depp topic. Elections, yes. Wars, yes. But actually, now, when it comes to celebrity topics…we're finding ourselves were looking at topics, more and more, covering everyday celebrity topics."
The VP of the organization added: "We can now pretty confidently say that there isn't a topic in the news at the moment…or any topic that's being discussed on social media that isn't being touched by the challenge and the issue of disinformation and fake profiles propagating and having an impact on the conversation in a negative way."
The current face-off between Depp and his former wife is the result of 2018 op-ed written for The Washington Post, which was written by Heard. In the piece, she claimed to be a domestic violence survivor.
Shortly after that Depp's legal team took offence to the op-ed and sued Heard for $50 million. But the 36-year-old filed a countersuit against her ex-husband and demanded $100 million.
Image Source: Instagram