Apple Event 2019 Highlights: iPhone 11, iPhone 11 Pro, Series 5 Apple Watches, Seventh Generation iPad Announced
It's products and services galore at the all new annual fall Apple event. From unveiling a range of new iPhones to Apple Watches and even a brand new iPad, it was all a part of the mega launch. Oh wait, there were announcements about Apple TV+ and Apple Arcade too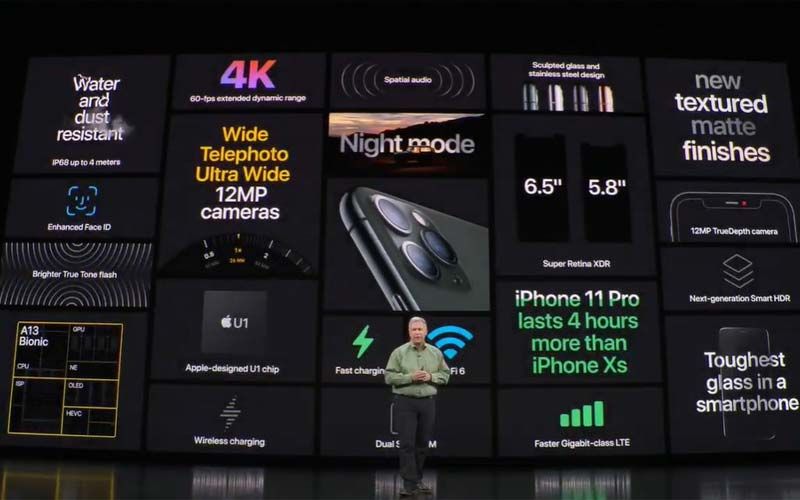 Take a bite! Yeah, we know it's a lot to chew on. The Apple event that took place last evening was all geeked out and has the world talking about everything from new launch line-ups to upgrades one coudn't possibly have imagined. It's products and services galore at the all new annual fall Apple event. From unveiling a range of new iPhones to Apple Watches and even a brand new iPad, it was all a part of the mega launch. Oh wait, there were announcements about Apple TV+ and Apple Arcade too. Not one, not two but three new smartphones have been announced, part of line-up is the much-anticipated iPhone 11. iPhone 11 Pro and the iPhone 11 Pro Max have also been announced.

With swanky new cameras allowing for wide-angle photos, and amping up the battery life are some value additions that have been made to the new phones. Moving from phones to watches, Series 5 was announced last night. The latest addition in the feature-list is a always-on watch display. And surprisingly this add-on does not seem to put a dent on the battery life, the new watch will be able to achieve an 18-hour battery life, thanks to it's OLED display.
Let's see how the new iPad promises to shake things up. The seventh-generation iPad, has some value additions including a new 10.2-inch display. How cool is that?! There are some interesting additions to the Apple hardware. Announcing the the launch date for Apple TV+ and Apple Arcade subscription services, Apple piqued the curiosity of its massive user base.


Image Source:- instagram/iphone11news/ techradar