Ariana Grande Gets Bodyshammed! Schools Social Media Trolls About Body Positivity; Says 'Healthy Can Look Different'
Ariana Grande spoke about physical and mental health as she looks visibly different from what she did some months ago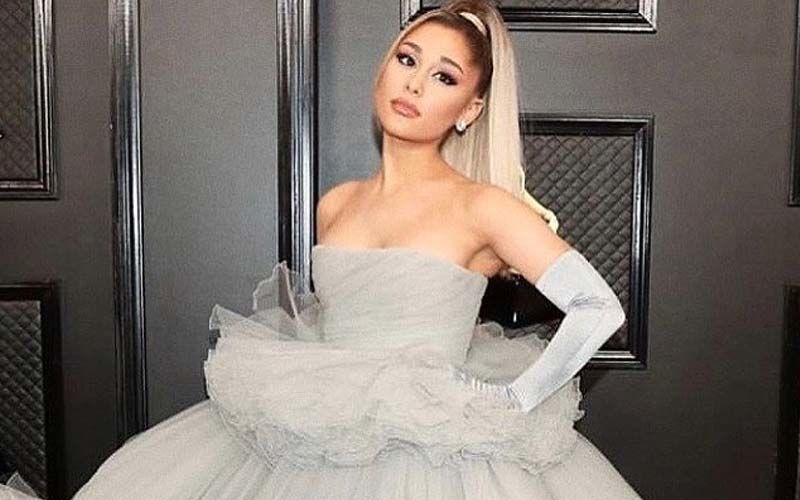 Ariana Grande is definitely not happy with social media trolls who have made several lewd comments about her appearance and body. The singer-actor's social media post sparked debate around physical and mental health as she looks visibly different from what she did some months ago.

After fans and critics body-shamed the singer, Ariana addressed the elephant in the room and took to TikTok to connect with fans.
In the video, which is now going viral, Ariana Grande said, "I don't do this often. I don't like it. I'm not good at it. But I just wanted to address your concerns about my body, and talk a little bit about what it means to be a person with a body and to be seen and to be paid such close attention to."
She continued, "There are many different ways to look healthy and beautiful. And personally, for me, the body that you've been comparing my current body to was the unhealthiest version of my body. I was on a lot of anti-depressants and drinking on them and eating poorly and at the lowest point of my life when I looked the way you consider my healthy, but that, in fact, wasn't my healthy."
"Healthy can look different," Ariana pointed out in the new video and that she shouldn't have to address her health issues but is positive that something good will come out of this.
"The second thing is you never know what someone is going through, so even if you're coming from a loving place or a caring place, that person probably is working on it or has a support system that they're working on it with. You never know, so be gentle with each other and yourselves," she added.
Furthermore, Ariana shared her love for fans and said that "You're beautiful no matter what you're going through".
She concluded, "Sending you guys a lot of love, and I think you're beautiful no matter what you're going through, no matter what weight, no matter how you like to do your makeup these days, no matter what cosmetic procedures you've had — or not — or anything. I just think you're beautiful and wanted to share some feelings. Have a very beautiful day, and I'm sending you a lot of love."
On the professional front, Ariana Grande is currently busy with a two-instalment film adaptation of the Broadway musical hit, Wicked.
Image Source: Instagram