Ashneer Grover Reveals The Secret To Become 'Bada Aadmi'; Recalls How He Convinced His Wife To Marry Him-READ BELOW!
Ashneer Grover got candid about his days as a student and how he married the love of his life - Madhuri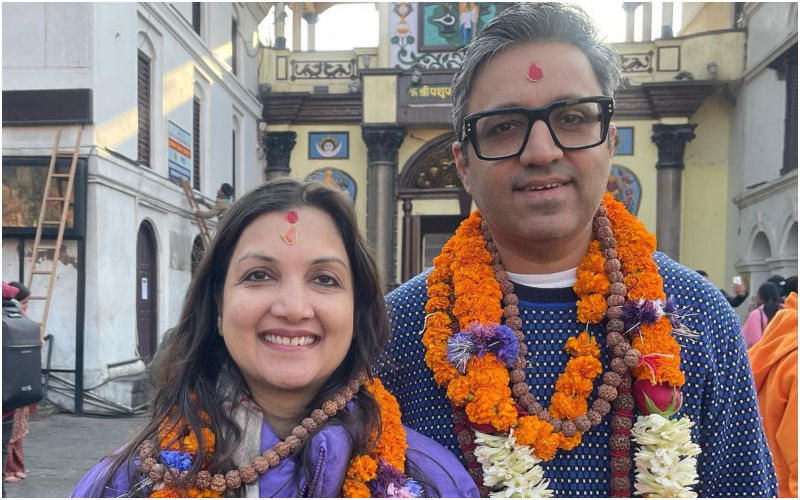 Speaking to Brut India, Ashneer Grover got candid about his days as a student and shared that he would always score good marks in his class. He also shared that despite being famous, he's an introvert who gets uncomfortable while talking to a large gathering.
Ashneer shared that he was the teacher's favourite in his school and the businessman revealed that he aced in Chemistry, which is why he was selected for IIT. He said, "I aced in chemistry, which not many people like. I was selected for IIT because maine chemistry phod diya tha. Maths, quant and Physics thik thak tha."
The former Shark Tank India judge also spoke about his career, Ashneer revealed that he worked at Kotak bank for seven years and made some interesting big deals there. Although Ashneer wanted to get out from the comfort of a salaried job, he revealed that it became the mantra for his success as no one can do something massive by just doing a plush job.
He said: "My first deal was for around Rs 1600-2000 crore. I left the company when I knew they would transfer me to Mumbai. I am a Delhite and didn't want to leave. I joined Grofers with a friend where I developed the muscle as a founder. After leaving the company, I launched BharatPe in just about 6-8 months. I firmly believe that sirf naukri karke koi bada aadmi nahi ban sakta."
Finally speaking about his love story with Madhuri, Ashneer also opened up about his love for bikes and recalled how he used to travel for his college on his motorbike and created many memories. Talking about his romantic side, Ashneer recalled how he met his wife Madhuri while preparing for CAT and shared that he instantly fell in love with her and persuaded her to go out with him.
Following his resignation from BharatPe, Ashneer Grover made his debut as an author and penned his autobiography, Doglapan: The Hard Truth about Life and Start-Ups.
Image Source: Instagram