Bill Gates Had An Agreement With Wife Melinda To Annually Meet His Ex-Girlfriend? Find Out How The Couple Will Split 145 Billion Dollars
As per latest reports, Bill Gates had an unusual agreement with wife Melinda French to meet his ex once a year. Also, find out how the couple will split $145 billion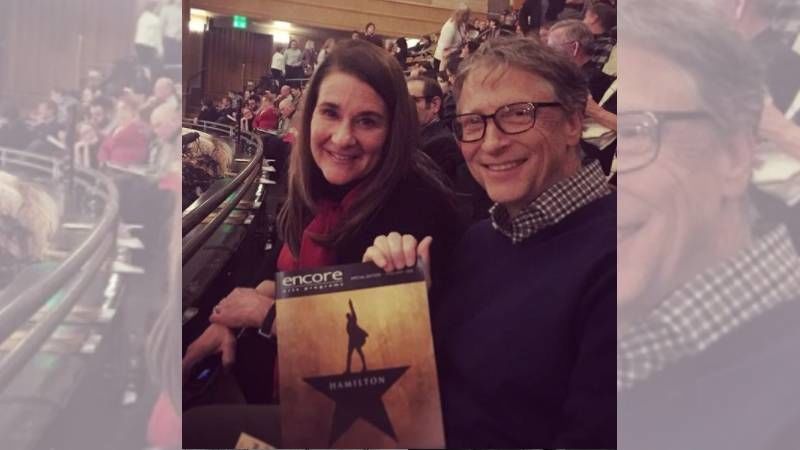 Bill Gates and his wife Melinda French took everyone by surprise when they called it quits after 27 years of marriage. Bill Gates took to his Twitter handle and released a joint statement. Sharing the news, Bill mentioned that they put a great deal of thought behind this decision. They added that they no longer believe they can grow together as a couple in this next phase of their lives and urged everyone for space and privacy. Amid their divorce news, latest reports state that Bill Gates had an unusual agreement with his wife to meet his ex-girlfriend Ann Winblad once a year.
Bill Gates and Ann Winblad dated in 1994 and prior to his marriage with Melinda French, he reportedly had an agreement to continue meeting his ex-girlfriend annually. American journalist Walter Isaacson wrote, "Even now, Gates has an arrangement with his wife that he and Winblad can keep one vacation tradition alive. He added that they used to spend long weekends where 'they ride dune buggies, hang-glide and walk on the beach'.
Gates and Winblad bonded over a mutual interest in science and post breakup, they continued to remain friends and are on good terms with each other. Also, on the other hand, details have started emerging of how the couple will split their $145 billion. Cascade Investment, a holding company Bill created with his Microsoft Corp. winnings, transferred securities worth more than $1.8 billion to Melinda French Gates. The shift comprised about $1.5 billion of Canadian National Railway Co. shares and more than $300 million of AutoNation Inc. stock. Cascade currently holds securities valued at more than $50 billion.
The Gates live in Washington which is a community property state. 'It is not a mandatory 50-50', as courts can award more or less depending on what is just and equitable, said Janet George, a family lawyer in Washington. Gates Foundation is one of the largest private charitable foundations in the world and it has made almost $55 billion through the end of 2019. Bill and French will remain co-chairs and trustees of the Foundation, however, given that they are now separating, 'they could pursue separate goals within the confines of the foundation,' said Brian Mittendorf.
On the other hand, Melinda French is also an author. In 2019, she published a book 'The Moment of Lift; How Empowering Women Changes the World'. Aside from Gates Foundation, Bill and Melinda could also pursue their separate interests. Bill Gates founded Breakthrough Energy Ventures. In 2015, Melinda French started Pivotal Ventures, an investment and incubation company as an independent organization. In 2019, French Gates also committed $1 billion to increase the pace at which women gained power and influence in the U.S. Later, it partnered with MacKenzie Scott to start the Equality Can't Wait Challenge, a $30 million award to organizations that come up with different ways to advance women's power by 2030.
Image Source:Instagram/melindafrenchgates