Britney Spears Believes She's On the 'Right Medication' After The End Of 13-Year Conservatorship
Britney Spears reflected on her legal journey and revealed she was now on the "right medication".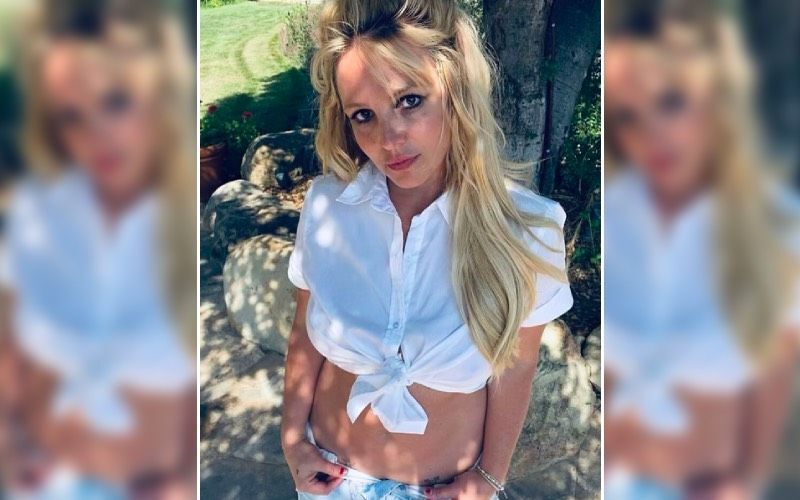 Britney Spears is currently reeling under the termination of her conservatorship and she has been updating her fans about her life post-conservatorship of 13-years.

Recently, the 39-year-old pop star reflected on her legal journey and revealed she was now on the "right medication" in an Instagram post shared on Monday, November 29.
She reflected on the termination of her conservatorship which was instated in 2008 in a Los Angeles court on Nov. 12. "That beautiful … nice … and warm f------ fuzzy feeling when you've been waiting patiently for 13 years to be able to live your life however you choose and it's finally here !!!!" she captioned a photo of a cozy fireplace decked out with Christmas decor, including a thick strand of garland adorned with red bows, gold ornaments, bells and white lights.
"Lighting my candles sure is a joy folks," she continued. "And you might be surprised cause my prayers are pretty damn powerful ESPECIALLY when you're on the right medication just a month ago !!!!" Britney added that it feels "so good" to "BE HERE and be PRESENT," sans "doctor or conservatorship people."
"Since I can actually PRAY now hopefully in just 3 months there will be a shift for me … I mean who knows," she continued, ending the post with a Snoop Dogg quote. "I'm not gonna thank anyone I'm gonna pull a @snoopdogg and say I thank ME for believing in ME," Britney wrote.
Britney's 13-year long conservatorship was terminated after her estranged father Jamie, 69, was suspended as a co-conservator in September. For the unversed, he helmed the role since the legal arrangement was put in place in 2008.
In her first court hearing in June, Britney called for the removal of her father, later declaring that she wanted to press charges against him for conservatorship abuse.
Image source: Instagram/ britneyspears