Britney Spears Goes Nearly-NUDE, Ditches Bikini Top And Tries To Cover Her Breasts On Her Tropical Honeymoon With Sam Asghari
Britney Spears ditches her bikini top and cups her breasts with her hands as she strikes poses on the beach during her tropical honeymoon with Sam Asghari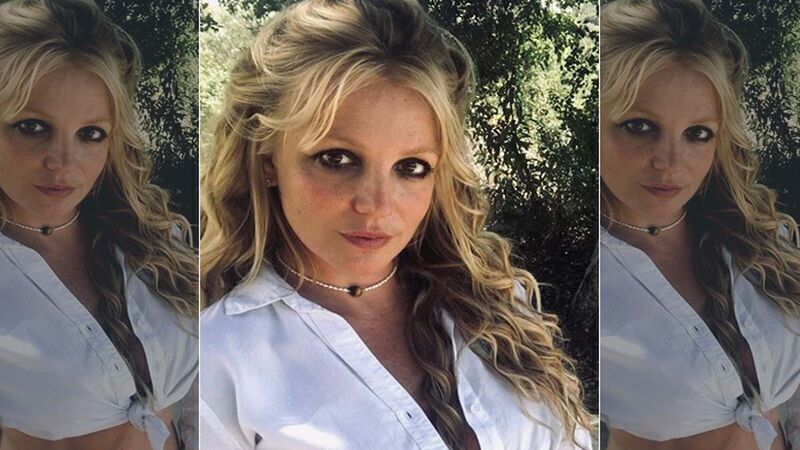 Britney Spears is living life to the fullest following the end of her conservatorship. Adding on to her cheery life, she seems to be enjoying her marriage with her husband Sam Asghari and they are currently spending their honeymoon in a tropical oasis for the next two weeks.

In the coming days, fans will be treated with new glimpses of their romantic honeymoon. And guess what! A new video is already up. The 40-year-old singer hit the beach on Tuesday, where she decided to ditch her bikini top and pose up in the sand and surf.
"Part 2 of the Honeymoon here in this unbelievable tropical piece of paradise … No this is not a girls gone wild campaign … It's simply me living my life !!!" captioned Spears, who shared footage of her daring display on Instagram.
She continued, "this is what happens when you do a two-week yacht island vacation … jumping from island to island is literally insane !!! Girls if you want to lose weight, fly in a helicopter and you lose all your fluid from being nervous … I MEAN I think I dropped 4 pounds in a day … enough shallow talk right ladies ??? That's too offensive … oh well 🎀🌹🎀🌹🎀🌹🎀🌹🎀🌹🎀🎀"
In the latest video, she can be seen wearing a black choker necklace and a silver chain around her neck. For her beach day with Sam, Britney showed off her sensual curves as she slipped into an aqua-toned bikini which consisted of a skimpy triangle top and string bottoms.
She kept both pieces of her suit on to kneel in the shallow water for several sizzling clips. Soon she was captured immersing her entire body in the shallow water and her skimpy bikini top as the waves rolled in.
Spears joked that her risque video is just something that 'happens when you do a 'two-week yacht island vacation.'
In the footage, Britney Spears and her spouse can be seen getting frisky as she wrapped her arms around him and leaned in for another kiss as they took in the beautiful weather.
The video appeared to have been taken by her husband, whose shadow could be seen throughout.
Image Source: Instagram