Britney Spears Shares Series Of 11 Naked Pictures In Just An Hour; Singer Has Her Fans Concerned And Confused-SEE PICS!
Britney Spears recently touched down in London and immediately stripped down to her thong in her hotel room and shared multiple naked pictures in just an hour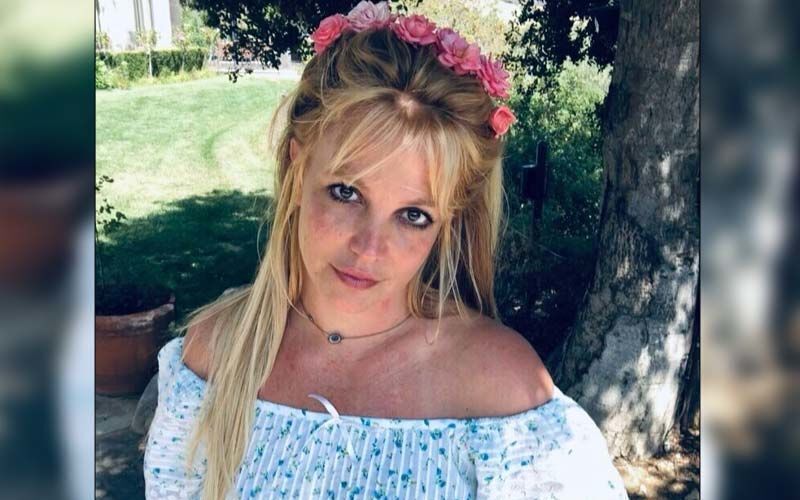 The Queen of pop - Britney Spears is an avid social media user and she often shares pictures and videos of herself enjoying her life after the end of her conservatorship. However, fans are confused and equally worried with the type of posts she has been dishing out lately.

Britney has once again stirred the internet as she shared more than 10 naked photos in just an hour!
The Oops!... I Did It Again singer recently touched down in London and immediately stripped down to her thong in her hotel room.
It seems Britney couldn't handle the London heat very well!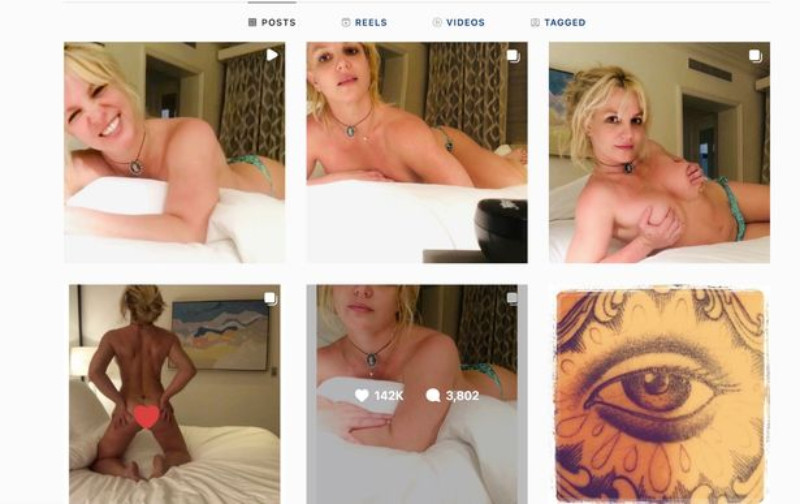 Taking to her latest Instagram posts, she shared a series of pictures posing on the hotel bed in her black and blue leopard print underwear. The first few snaps had her lying face down as she gazed at the camera, while some had her covering her breasts with her hands.
Another few had her on her knees as she showed off her bum for the cameras. She followed the Instagram guidelines by adding stickers over her bum.
"Waking up in London with my Cabo thong !!!" another caption read.
One said: "Not sure … tea or coffee ???? I held my phone up with a book and a remote control to shoot this …."
While a few fans gasped for more, many were worried about Britney's behaviour and the fact that she posted 11 nude pictures. Concerned with the number of naked photos, some rushed to the comments section to question her.
"Wtf is going on?" one user commented while another added: "Omg girl you're that bored." Another expected her photos and said: "Oh boy, it's this kind of day."
"Ok… I don't understand," one person added while another posted: "What is happening ?" One of her followers suggested a way for her to earn money and wrote: "Start an Only fans Britney pls. Make some money lol."
Image Source: Instagram