Khloé Kardashian Sparks Concerns As New VIRAL Video Shows Her Sitting With EMPTY Plate As She Dines Out With Her Sisters-WATCH!
Khloé Kardashian seems to be following Kim's footsteps to attain the impossibly small waist paired with a large bum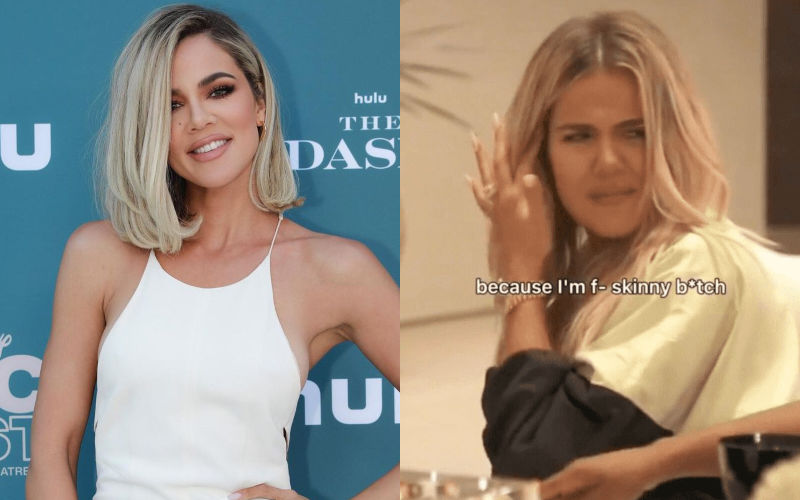 It's no secret, that the Kardashians and Jenners have gradually set new beauty standards.
Several new researches show that there has been a growing trend among teenagers that is by no means new (or news) to most black women. A study, by the University of Birmingham, suggests that British youth are feeling pressured to acquire the popular "slim thick" body shape — an impossibly small waist, paired with a bum as large as it is part, as reported by MEDIUM.
Well, we know who is to be blamed!
Ultimately, Kardashian and, subsequently, her family have quite literally changed the face of beauty.
The Kardashian-Jenner sisters have been following Kim's footsteps to attain the impossibly small waist paired with a large bum.
"I'm skinny now," Khloé Kardashian said as she stepped out to dine with her sisters and sat with an empty plate. The stirring incident was shared via a TikTok user who reposted a video from one of Khloe's dinners with her sisters.
In the clip, Khloe refuses to eat anything on the pretext of 'being skinny'. Fans were equally shocked and concerned for the 'Dash Dolls' star.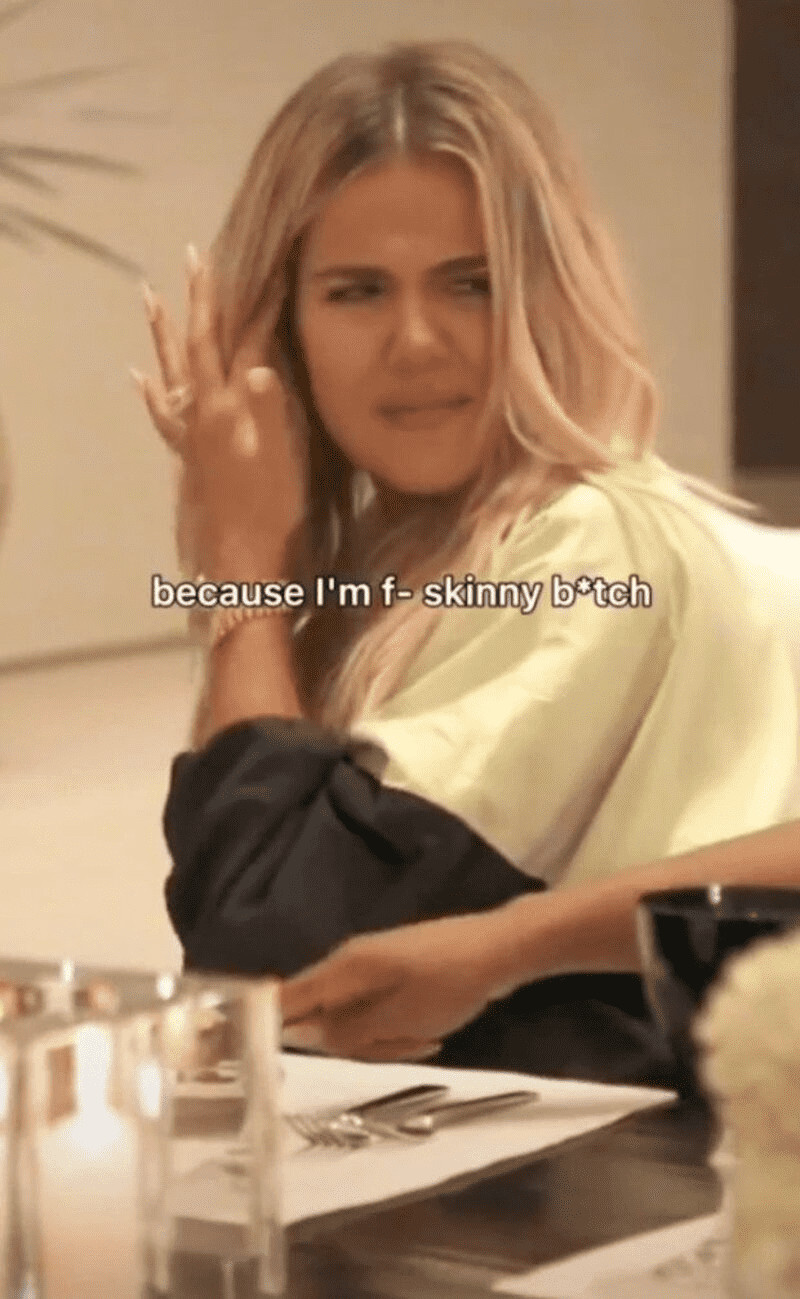 Her friend, who was presumably Malika Haqq, asked her at the beginning of the video, "Khloe, why is there no food on your plate?" A slightly tipsy Khloe reportedly replied, "Because I'm a skinny b**ch." after she asked her friend to repeat what she said.
She asked Kendall if Victoria's Secret wanted her to model for them. Kendall denied it, and the video blacks out.
Well, this is definitely going to spark new ideas amongst the youngsters.
The video in question left the fans concerned as they asked her to eat and also gave Malika a thumbs up for caring for her friend. One user wrote, "I love the fact that Malika was worried about Khloe not eating enough". While the other added, "I love how her friend takes care of her." when Mallika said, "Ok, get skinny and eat", after Khloe's response.
A section of users jokingly pointed out that the video was TMI as one tweet stated: "The question was 'why is there no food on your plate?' But it went too far."
Some other followers said Khloe's response was "a mood" and "state of mind". While some fans found her video hilarious and snarky, most were deeply concerned for her. Many fans even urged her to take care of her diet and pointed out that she looked very skinny.
Previously, even Kim faced backlash from the internet and actress Lili Reinhart for promoting dangerous body image standards. The actress appeared to call out Kim Kardashian, suggesting the star's effort to lose 16 pounds in three weeks to fit into her Met Gala dress was "so fu*ked on 100s of levels."
"I had to lose 16 pounds down today to be able to fit this," Kardashian told Vogue, adding: "I would wear a sauna suit twice a day, run on the treadmill, completely cut out all sugar and all carbs, and just eat the cleanest veggies and protein. I didn't starve myself, but I was so strict."
Image Source: Instagram