BTS Releases A Hot Summer Song Butter That Has Crossed 20 Million Views In An Hour; Trends On Number 2 Position – VIDEO
BTS released a new single, titled, Butter and it broke all the records when it clocked 20 million views in just an hour. The song is currently trending in the second position in the Music section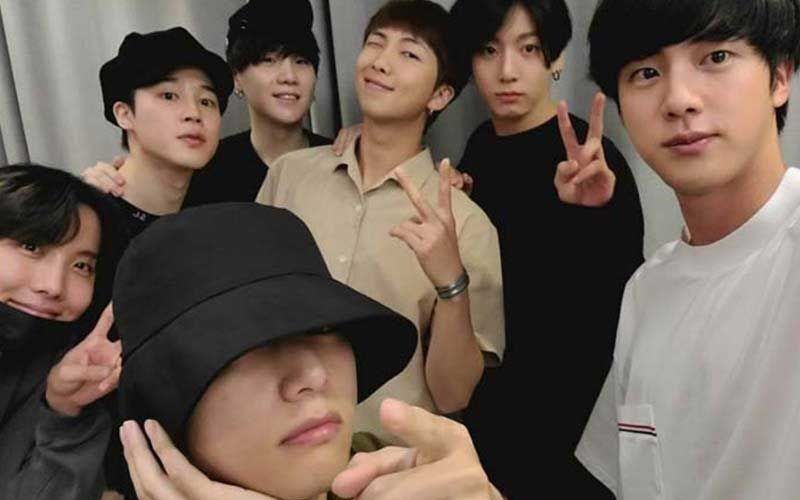 Jin, J-Hope, RM, Suga, V, Jimin, and Jungkook's BTS have released a new song, titled, Butter and it can't help but break records! Well, whenever they release any new song, expect to see some new records being set by them. Similarly, the latest single of BTS ARMY turned out in force. Butter broke all the records as it amassed 20 million views in just an hour. With fun lyrics like ("Smooth like butter/ Like a criminal undercover"), and a truly catchy beat, the song has really hooked everyone and how! The premiere began 5 hours ago and Butter is now about to hit the 50 million mark. That's not it, the song is currently trending in the second position on the Music section.
The music got more than 4 million likes and 1.5+ comments, well, now, you can imagine the magnitude of the song-of-the-summer. Speaking about the video, the song begins in black-and-white but soon transitions into the rich and vibrant colour palette. Knowing they all are an amazing dancer, we see them match steps with complete ease while flirting with us throughout the entire song. They look extremely stylish wearing classy suits and colourful tracksuits, indeed looking 'Smooth like butter'. Butter is the band's second English-language track after the mega-popular Dynamite.
Even fans are going gaga over this song as one said, "Smooth like butter. The summer vibe of this song makes the heat even hotter." While another one said that they deserve a Grammys award, "I can't wait for our boys to win those Grammy's they deserve".
Image source: Instagram