BTS Unveils Concept Clip Of RM And Jungkook For 'Butter' - WATCH
BTS released the concept clips of RM and Jungkook for their upcoming song 'Butter'. Check it out!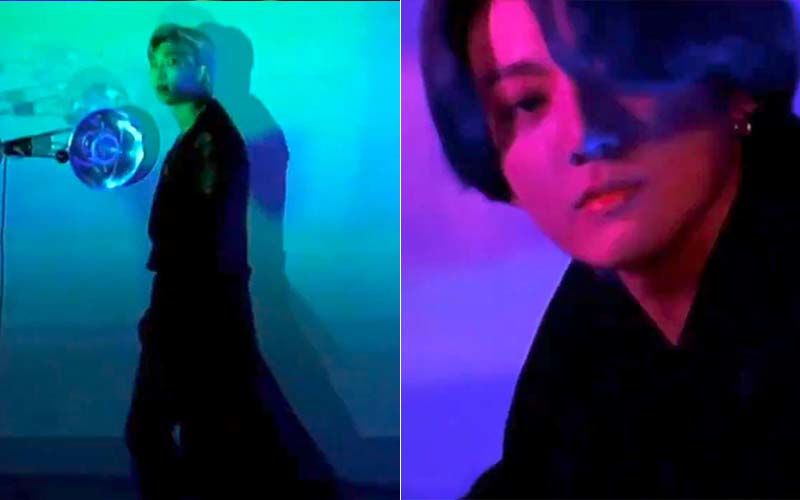 A few days ago, BTS unveiled the logo of their upcoming single, Butter. They dropped an animated video of butter block melting and soon, the release date and time of the single was unveiled too. For the uninitiated, Butter will be releasing on May 21. Ever since BTS announced the news of their upcoming single, ARMYs around the world are eagerly looking forward to the song. On Monday, ARMYs were treated with the concept clips of Jungkook and RM, and well, it has only increased the excitement level of fans.
BTS' Butter is rumoured to be a party song. And going by the Concept clips, it might turn out to be true. The concept clips show RM and Jungkook having fun while dancing in dim, purple-blue lights. BTS' leader RM's clip shows him dressed in stylish black ensemble and dancing to the music in a dimly lit room.
Jungkook, on the other hand, looks handsome as hell in the clip. His clip shows him goofying around, tapping his foot and enjoying the music. The Golden maknae can also be seen spreading heart-shaped butter on bread. For the past few days, Jungkook has been making headlines for his hair colour. It is rumoured that he now has purple hair. However, going by the concept clip, fans are still confused and trying their best to find out his real hair colour.
On the other hand, RM recently took to the BTS' official Twitter handle and dropped a mirror selca. The leader can be seen flaunting his blonde hair. He captioned the post as, "cooking...," teasing their upcoming comeback. Fans are undeniably in love with Joonie's new look.
Image Source:Twitter/BTS